Shaykh-ul-Islam's mission is one of service to humanity & Islam: Dr. Hussain Mohi-ud-Din Qadri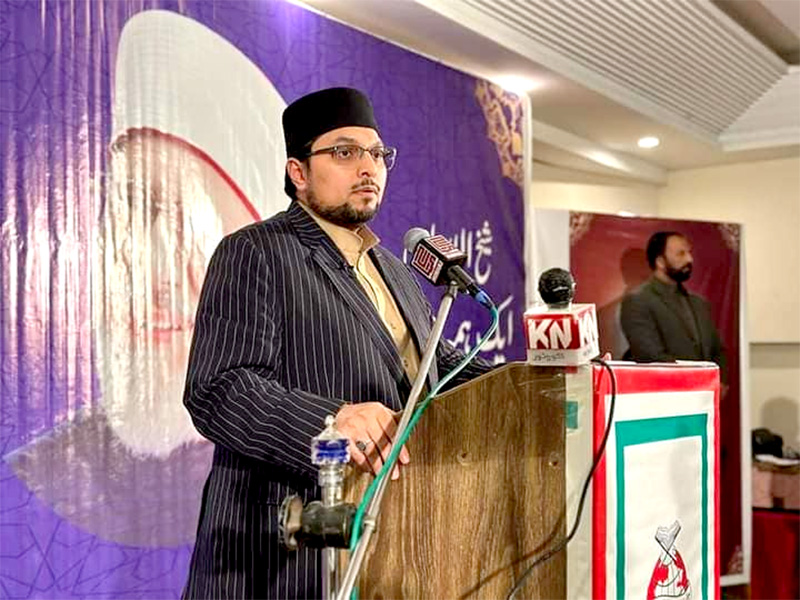 The birthday of Shaykh-ul-Islam Dr. Muhammad Tahir-ul-Qadri is an occasion of celebration and festivity. We should be grateful to Allah Almighty for making us the followers of a Quaid who has dedicated his life to the service of humanity and Islam. While the day is certainly meant for thanksgiving, it also places responsibilities on the followers of Dr. Tahir-ul-Qadri. They should follow in his footsteps and become an ambassador of peace, and love. His vision is comprehensive and dynamic that believes in bridge-building and promoting a culture of knowledge, integration, and harmony.
President MQI Prof. Dr. Hussain Mohi-ud-Din Qadri expressed these views while addressing a seminar in Islamabad in connection with the birthday celebrations of Shaykh-ul-Islam. He said that service to humanity is the core of Shaykh-ul-Islam's mission, adding that we have to adopt his mission in our life to take it forward. He said that it is the demand of the day that the ideology, thought, slogan, and mission that has kept our Quaid restless and eagerly passionate, we should also vow to leave no stone unturned to internalize the same message. He said that when lives are spent in the pursuit of a goal, the universe conspires to help you achieve it.
The eminent people who attended the Islamabad ceremony included the former PM of AJ&K Sardar Ateeq Ahmad Khan, renowned columnist Mazhar Barlas, Dr. Ghulam Dastgir Shaheen, Raja Aleem Khan, Engineer Muhammad Rafique Najam, Sardar Umar Daraz, Mir Ishtiaq Ahmad Advocate, Naseer Ahmad Awan, Ibrar Raza Advocate, Syed Bilal Hassan, Mujahid Mustafa, Syed Anjum Shah Bukhari, Ms. Nusrat Amin, workers and the office holders of the various departments and branches of MQI.