Auto rickshaws distributed among the jobless youth under MWF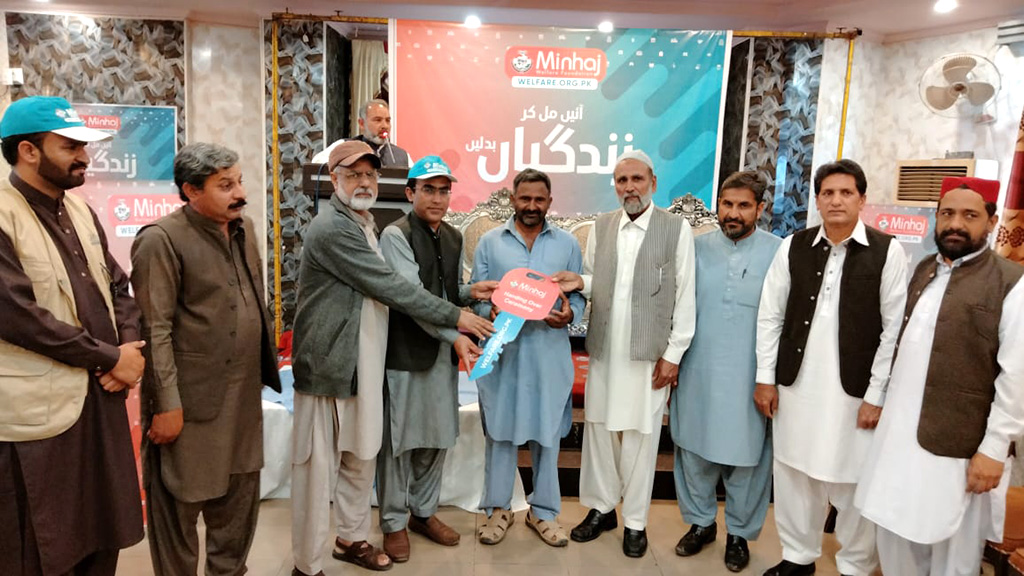 A ceremony was held under the banner of Minhaj Welfare Foundation in which loader auto-rickshaws were given to unemployed people as part of the ongoing employment scheme. The event was attended by deputy director (projects) MWF Mansoor Qasim Awan, zonal manager MWF Northern Punjab Zainul Abedin, traders, bankers, and the office-holders of NGOs and MQI.
Addressing the ceremony, Mansoor Qasim Awan said that MWF is waging a struggle to end unemployment among the youth and deliver welfare to the people in need. He said that it is funding the small-size businesses within the limited resources to help people stand on their feet. He said that it is by enabling people to earn a decent living that social prosperity can be ensured in society.
Mansoor Qasim Awan said that MWF is starting various employment and business schemes including the distribution of loader auto-rickshaws in the first phase of the employment scheme. He said that MWF is working in the flood-affected areas for the relief and rehabilitation of the people under the supervision of Shaykh-ul-Islam Dr. Muhammad Tahir-ul-Qadri. In addition to newly built homes, these efforts also include the provision of health and education services to the flood victims.
MWF deputy director said that the service of humanity without the discrimination of caste, creed, and colour is the motto of Minhaj Welfare Foundation, a motto that has driven its actions since its inception.
The recipients of the auto-rickshaws expressed their happiness at the provision of the great employment facility and thanked Shaykh-ul-Islam for standing by them during the economically hard times.