A joint ceremony of Shab-e-Barat & monthly spiritual gathering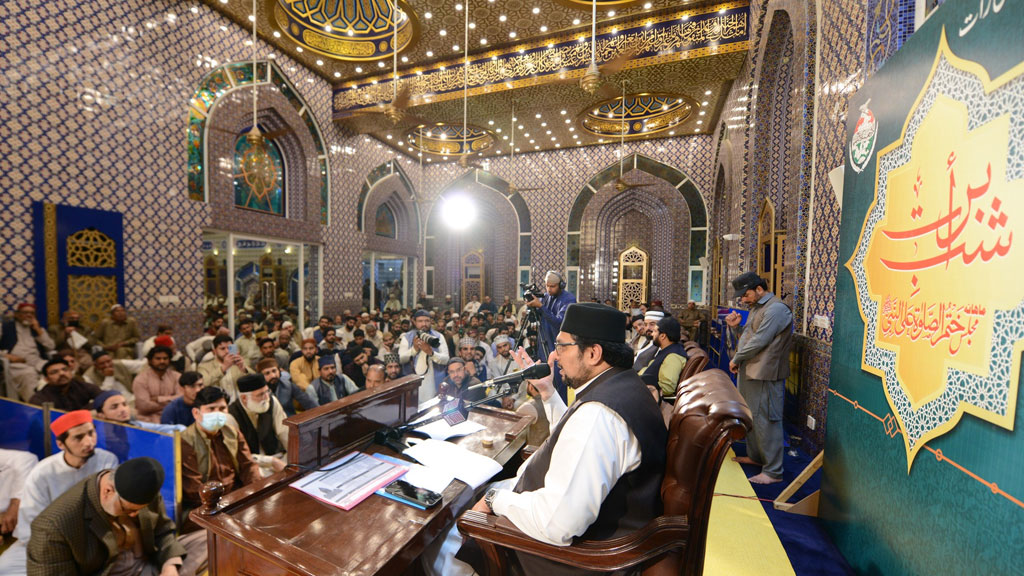 Addressing a joint ceremony of Shab-e-Baraat and monthly spiritual gathering of Gosha-e-Durood, President MQI Prof Dr Hussain Mohi-ud-Din Qadri has said that the faithful should use these holy occasions to seek forgiveness for the sins and vow to make amends in the future. He said the night is called Shab-e-Baraat because Allah Almighty graces one of the heavens during his night and gives the glad tidings of freedom from the hellfire to those who repent of their past sins, make prayers for embarking on a new phase in their life and stay true to their promise of leading a pious life.
Dr Hussain Mohi-ud-Din Qadri said that on this night, Allah Almighty waits for the people who supplicate for His pardon with tears in their eyes and make a fresh resolve to adopt the path of virtue and remain steadfast in their vows. He said that every believer should use this opportunity for a reset in life. He said that true salvation lies in doing things that Allah has ordained us to do and staying from the things that He forbade us about. He said that the pleasure of the Almighty should be the leading motivation of our actions.
A large number of people including the residents of Gosh-e-Durood and the office-holders of MQI including GM Malik, Raja Zahid Mahmood, Engineer Muhammad Rafique Najam, Noorullah Siddiqui, Jawwad Hamid, Sufi Maqsood Ahmad, Mazhar Mahmood Alvi, Sohail Raza, Hafizullah Javed, Muhammad Iqbal Mustafavi, Raheem Ali Razzaq, Dr Muhammad Ayub Baig, Mian Ghulam Murtaza Murtazai, Allama Ashfaq Chishti, Syed Mahmood ul Hassan Jafri, Fizzah Hussain Qadri, Sukayna Hussain Qadri, Durra-tuz-Zahra, Sidra Karamat, Umme Habiba Ismail were present at the ceremony.
The spiritual gathering came to an end with Dua for the peace, progress and prosperity of the country and the ease in the sufferings of the earthquake victims in Syria and Turkiye.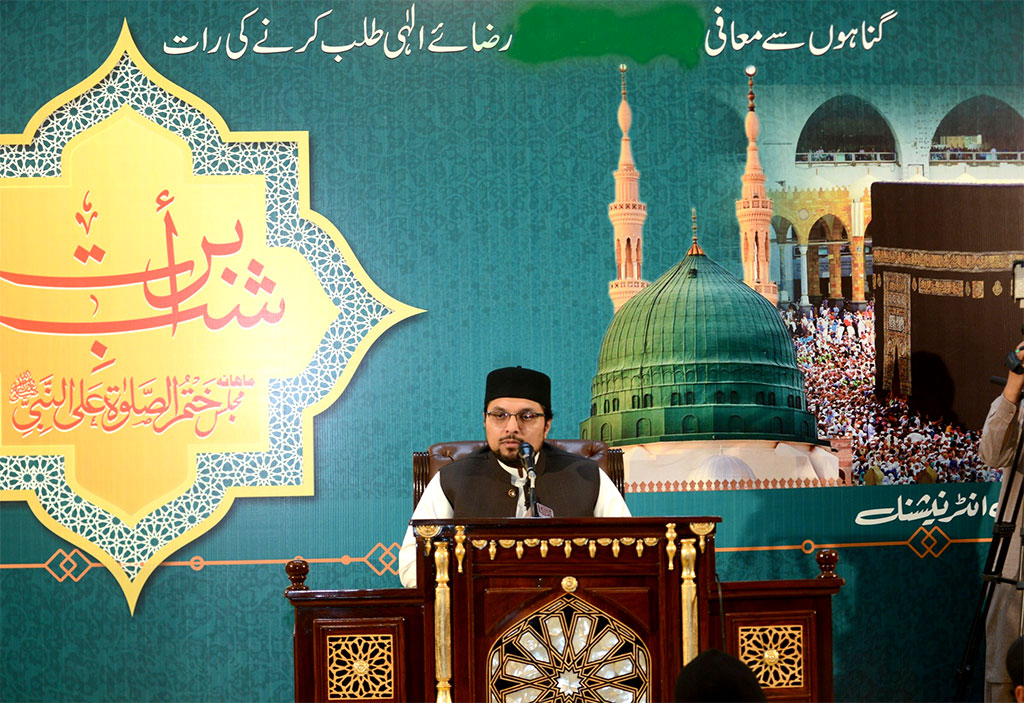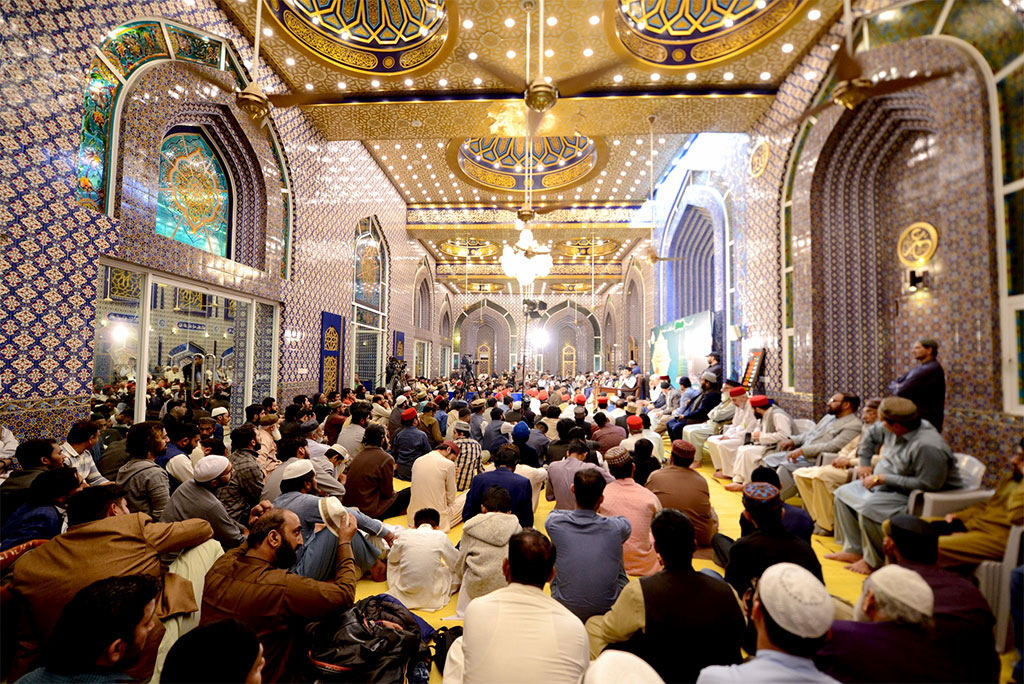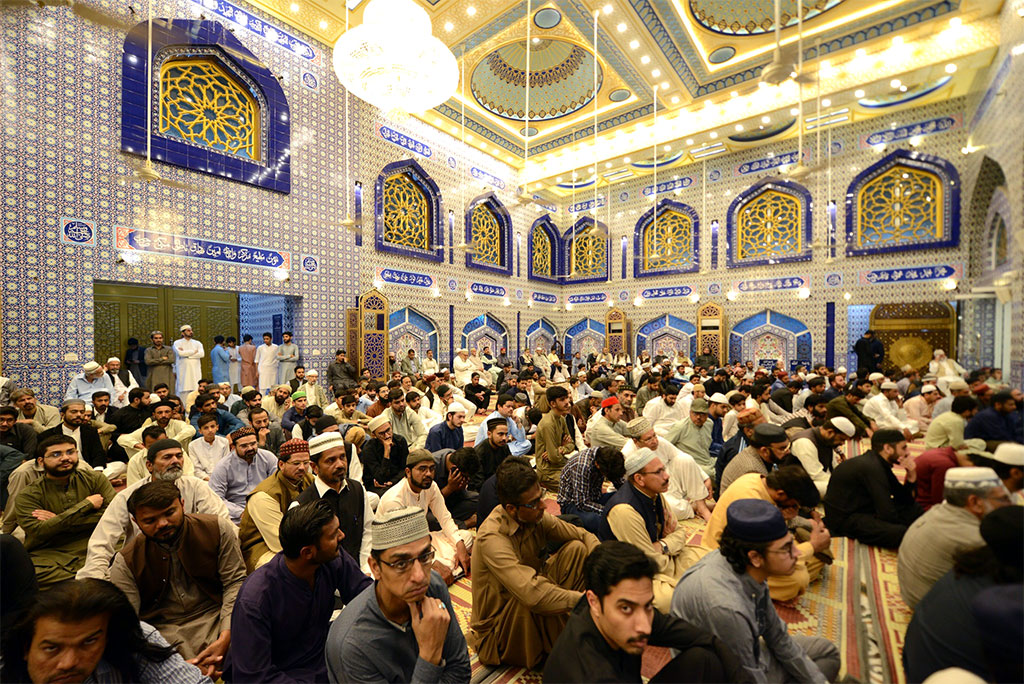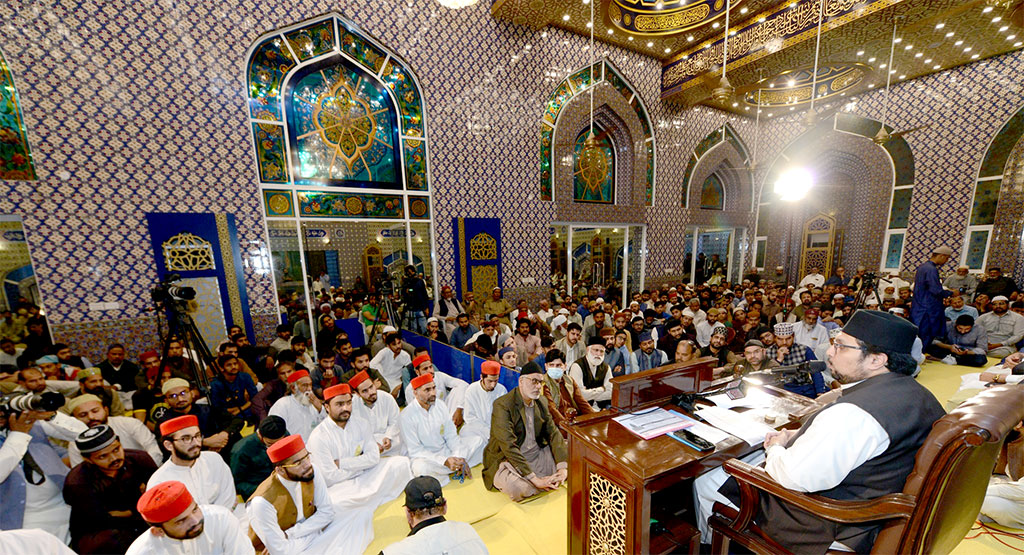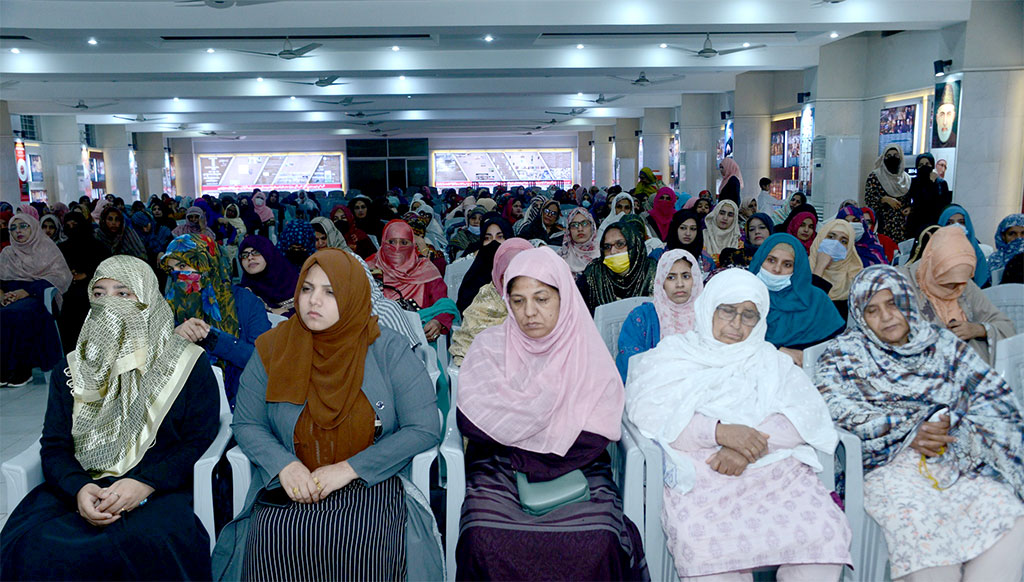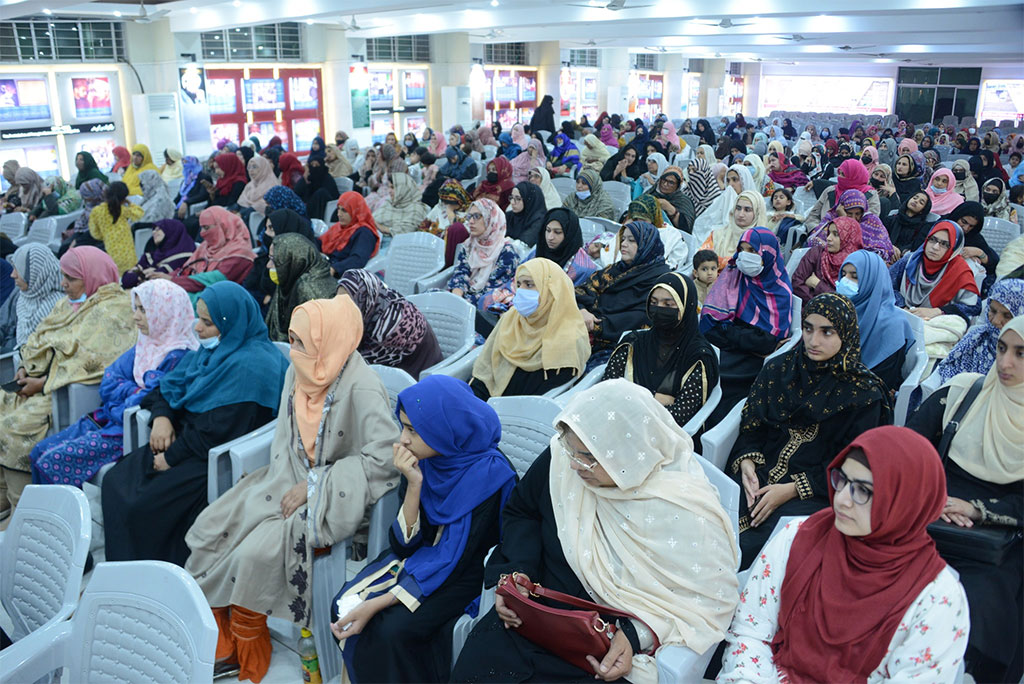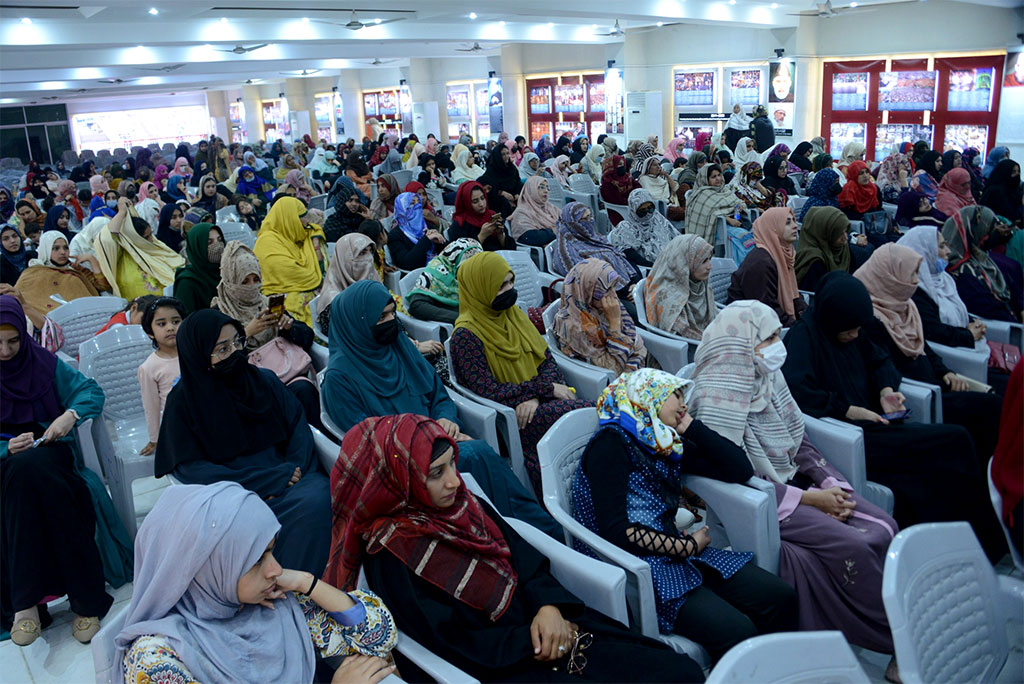 Collective Wazaif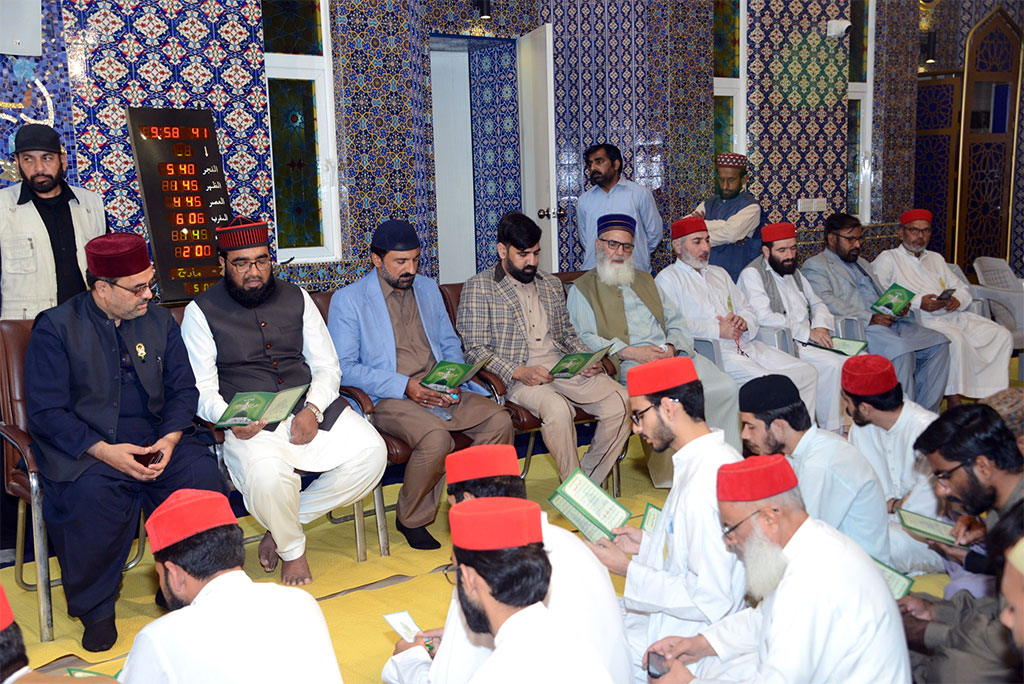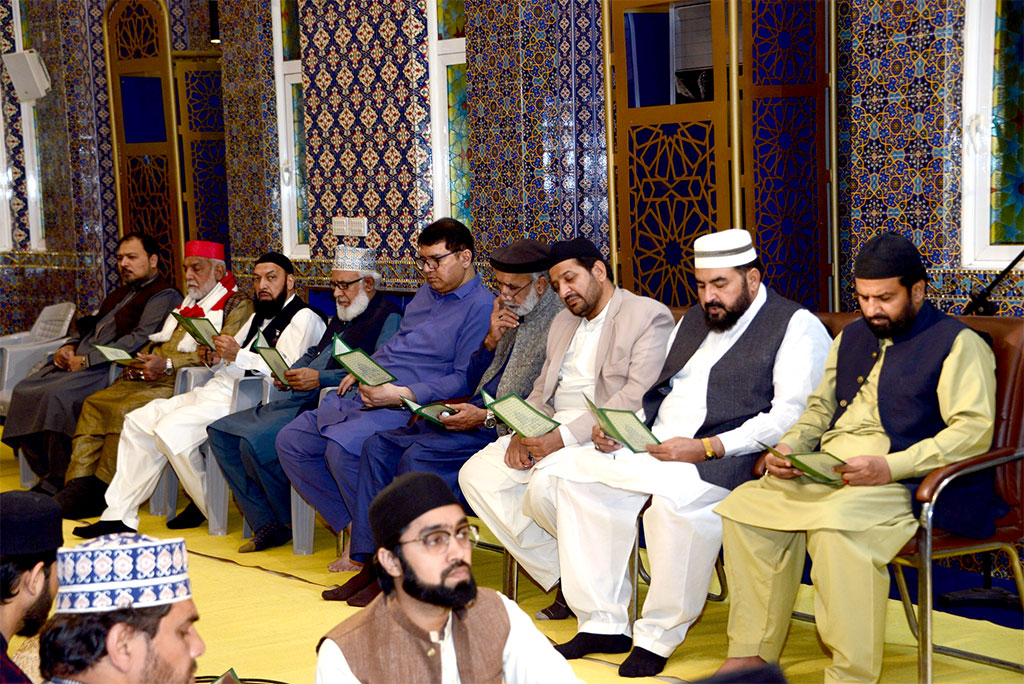 Dua