Shaykh ul Islam Dr Muhammad Tahir-ul-Qadri doing a great national service: Khalil-ur-Rehman Qamar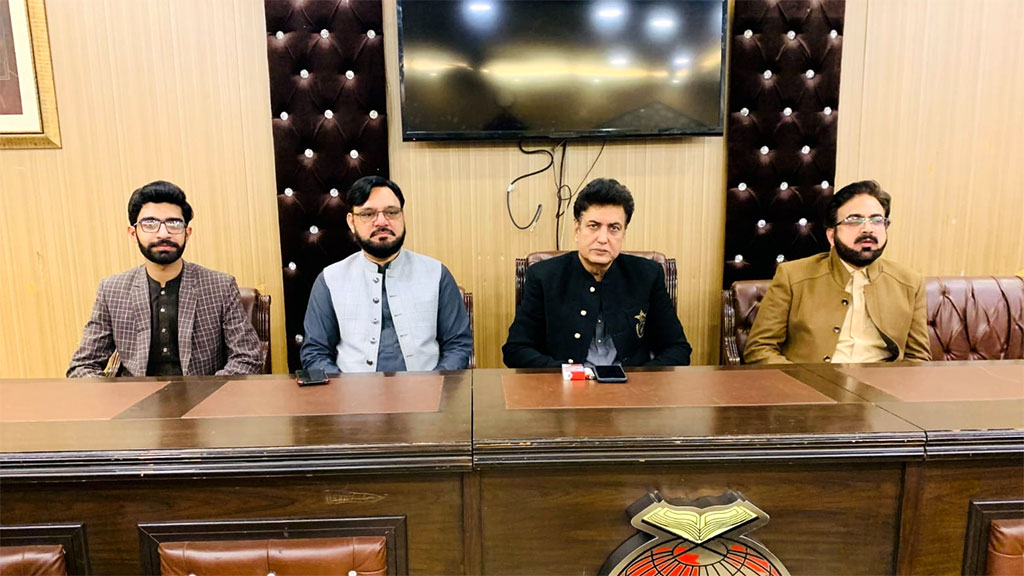 Renowned playwright, author and intellectual Khalil-ur-Rehman Qamar visited the campus of College of Shariah and Islamic Sciences (COSIS) on a special invitation and gave away Begum Khursheed scholarships among the 30 position-holding students.
Speaking on the occasion, Khalil-ur-Rehman Qamar said that imparting education and spreading consciousness is the biggest worship in this day and age and Dr Tahir-ul-Qadri is performing this role in a superb manner. He said that he was greatly pleased to learn that Khursheed Begum is the mother of Shaykh-ul-Islam.
Khalil-ur-Rehman Qamar paid his tribute to Khursheed Begum and said that she was a great mother who gave a son like Dr Tahir-ul-Qadri to the Islamic world.
Director Resources and Development Shahid Latif thanked Khalil-ur-Rehman Qamar for accepting the invitation to visit COSIS and encouraging the students. He said that the scholarships worth millions of rupees are awarded to deserving but bright students every year so that they can continue with their education.
Allama Ain-ul-Haq Baghdadi, Tayyab Zia, Prof Imtiaz Chishti, Malik Imtiaz Hussain Awan, Muhammad Ahsan Chishti, Malik Kamran Awan, and others were present on the occasion.