Free media vital to a powerful state: Prof Dr. Hussain Mohi-ud-Din Qadri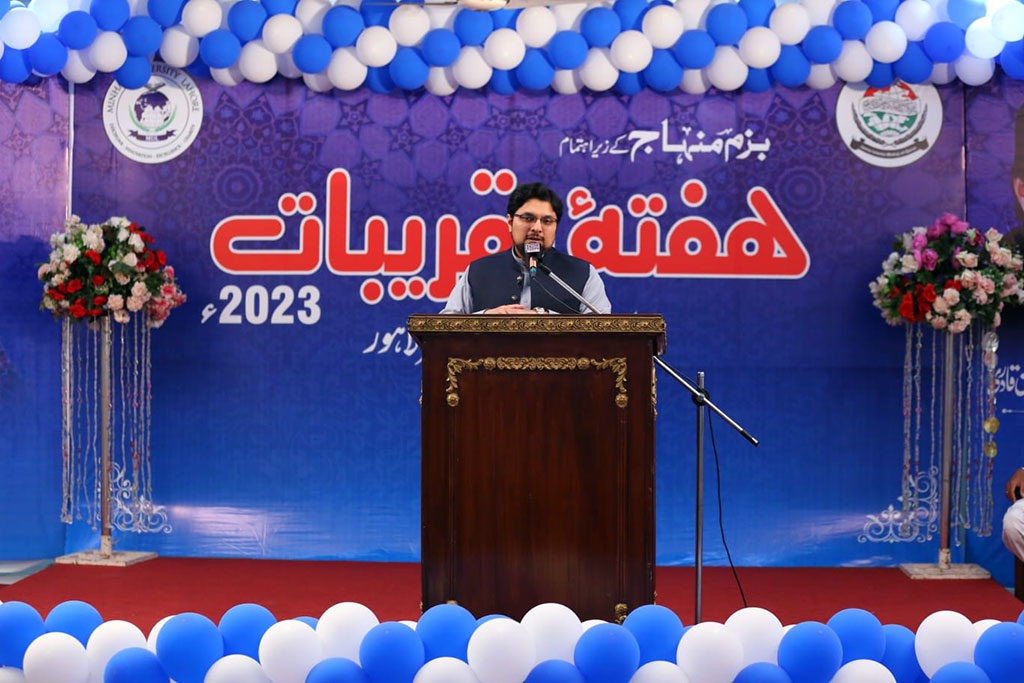 President MQI Prof Dr. Hussain Mohi-ud-Din Qadri has said that responsible and independent media is essential for a strong state. He said that effective and efficient institutions bring the country out of the crisis. He said that every person of the society gives value to the system that promotes and protects justice, and human rights and gives equal opportunities to all to move forward in life. He said that when the people are deprived of such basic rights as education, health, and employment, they target the system, adding that only a good and efficient system does not let evil take root.
Prof Dr. Hussain Mohi-ud-Din Qadri made these remarks on the concluding session of the week-long activities held under the banner of COSIS. He congratulated Dr. Mumtaz ul Hassan Barvi and his whole team on arranging an inter-district debate competition on the role of media.
Dr. Fakhar-ul-Haq Noori, the head of the Urdu department, MUL, Dr. Ikram ul Haq, Dr. Abdul Qayyum Durrani, Dr. Farkhanda Manzoor, former vice-chancellor of Lahore University for Women addressed the week-long events held at COSIS.
The speakers, in their speeches, highlighted the need for promoting the culture of dialogue in the suffocating environment of Pakistan. They said that the students should pay attention to their studies. They said they were happy to find out that the state-of-the-art libraries have been set up inside the campuses of the educational institutions set up by MQI. They said that Shaykh-ul-Islam Dr. Tahir-ul-Qadri is a visionary Quaid. They said that these educational institutions are spreading enlightenment and awareness among the masses.
The students who took part in the debate competition said that the media has an immense role to play in the constitution of a peaceful society and for the promotion of higher values in society. They said that a society where the speaking of the truth becomes impossible, falls victim to ignorance and backwardness.
Muzzamil Nawaz of Jamia Ghousia Bhera, Muhammad Ibdal Mirza from COSIS, and Sadaat Fatima from Minhaj College for Women got first, second and third positions in the essay writing competition. Syed Mujtaba Bukhari from COSIS, Hafiz Muhammad Tayyab from COSIS and Ahmad Salman from Jamia Chishtia Gujranwala grabbed first, second and third positions in the Urdu debate contest. Appreciation certificates and prizes were distributed among the position-holders.
Prof. Dr. Muhammad Akram Rana, GM Malik, Allama Rana Muhammad Idrees, Noorullah Siddiqui, Jawwad Hamid, Rana Muhammad Nafees, Sheikh Farhan Aziz, Rana Waheed Sheikh, Mumtaz Ahmad Sadeedi, Sidra Karamat, Shabbir Jami, Maqsood Noshahi, and others were present on the occasion.