Prof Dr. Hussain Mohi-ud-Din asks shopkeepers & traders to limit their profits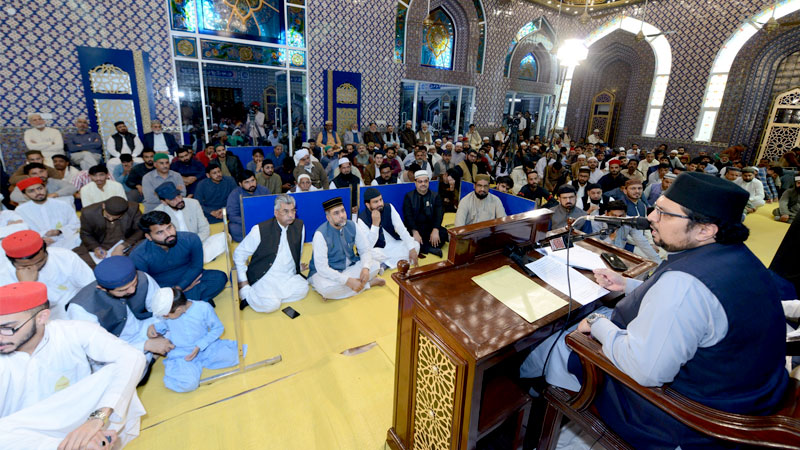 President MQI Prof Dr. Hussain Mohi-ud-Din Qadri met with the several delegations after offering Friday prayers in Jamy Shaykh-ul-Islam. In his conversation with the delegates, he said that traders and shopkeepers should please Allah Almighty by charging fair profit on their sales in the holy month of Ramadan. He said that the country has witnessed unprecedented levels of inflation and poverty in recent months with the result that the middle income and the poor households are finding it increasingly impossible to make their ends meet. He said that illegal profiteering is adding to their woes.
Dr. Hussain Mohi-ud-Din Qadri said that a trader who believes in the Day of Judgment cannot think of exploiting the poor, destitute, and needy in the month of Ramazan. He said that we should not spoil our afterlife by fleecing people for a few extra bucks. He said that Allah increases the sustenance of those who limit their profits and opens the doors of support for them. He said that it is a great tragedy that non-Muslims make items of daily use cheaper during the holy month, whereas it is the other way around here in our case. He said that the economic exploitation of the Roza keepers incurs Allah's wrath.