Prof. Dr. Hussain Mohi-ud-Din Qadri's book on Business Ethics in Islam listed among the top 5 books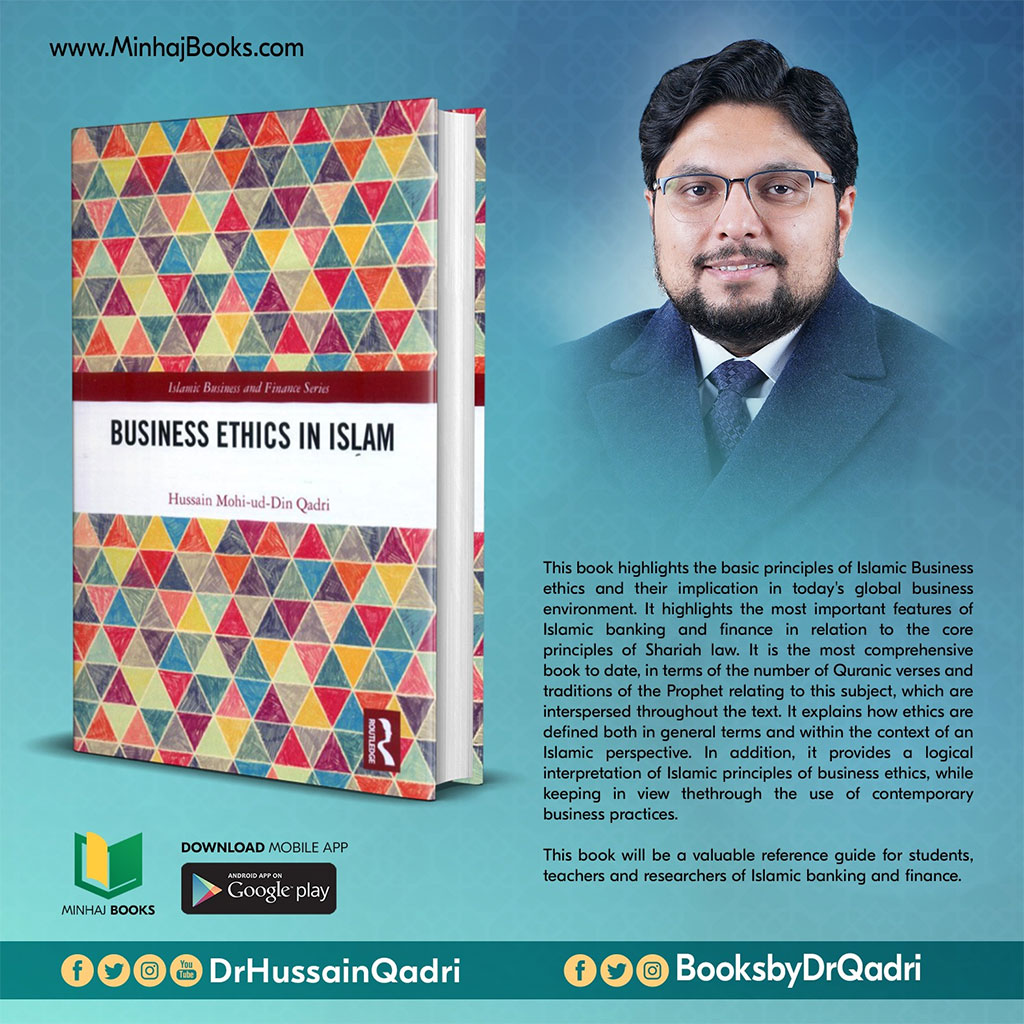 LAHORE: "Business Ethics in Islam", a book by Deputy Chairman of Board of Governors of Minhaj University Lahore Prof Dr Hussain Mohi-ud-Din Qadri has been ranked as atop the five best books authored on Islamic economics worldwide.
The social media website also includes a brief on the contents of the best five books. According to it, economist Dr Hussain Mohi-ud-Din Qadri's work excellently highlights the basic principles of Islamic trade and ethics. And that these principles offer a comprehensive guidance for working in the arena of international trade.
It further compliments the work by saying that it contains useful Shariah information regarding Islamic banking and finance that may be employed by businesses of the present era.
"The Muslim Entrepreneur" has been ranked as the second best book by the social media site, while the third is "11 Characteristics of the Holy Prophet (PBUH) that Changed the World". The fourth book is "Al-Adaab, al-Mufrad" and the fifth one is "Conscious Capitalism".
Former federal finance minister Salman Shah has congratulated Prof Dr Hussain Mohi-ud-Din Qadri for penning down the book on the most important topic of this time and its world recognition.
Known economist and columnist Mirza Ikhtiar Baig has also greeted Dr Hussain Mohi-ud-Din Qadri for authoring a work on the important topic of Islamic economics and trade. He said Islam has given comprehensive guidance about every walk of life and the golden principles given by Islam pertaining to the economy can help overcome all kinds of economic crises.
ATS Group of Companies Chairman Mian Tariq Nisar, Businessmen Front Chairman Amjad Chaudhry, former Vice-President of Lahore Chamber of Commerce and Industry Mian Zahid Javed, and All-Pakistan Small Traders President Babar Butt have also congratulated Dr Qadri for authoring a worthwhile work on Islamic economics and trade and its admiration at the international level.