MQI's Itikaf City 2023 ends amid tears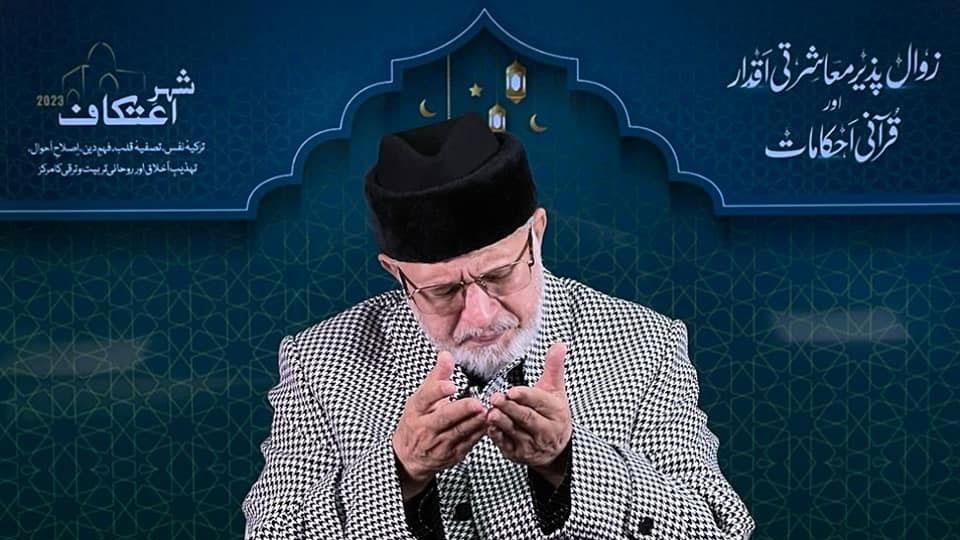 Itikaf City 2023 of Minhaj-ul-Quran International came to end after sighting of the moon on April 21, 2023. Shaykh-ul-Islam Dr Muhammad Tahir-ul-Qadri led tearful Dua in the Itikaf City, a place for understanding of religion, reformation, repentance and self-improvement. The residents of Itikaf City were weeping as Shaykh-ul-Islam made Dua.
The inmates of Itikaf City spent 10 days with full dedication, religious fervor and in remembrance of their Lord. The special addresses of Shaykh-ul-Islam Dr Muhammad Tahir-ul-Qadri on the "Zawal Pazir Muasharti Aqdar aur Qurani Ahkamat" were the chief highlight of the Itikaf City, which enriched people's knowledge of Islam.
Shaykh ul Islam delivered a brief talk in the concluding session of Itikaf. He advised the residents of Itikaf City to continue to perform all worships they had the honour of performing during Itikaf. He said that worship of Almighty Lord creates enlightenment in the heart and this enlightenment becomes pure with the embellishment of love of the Holy Prophet (peace and blessings be upon him).