Justice still awaited despite the passage of 9 years: Shaykh-ul-Islam Dr Muhammad Tahir-ul-Qadri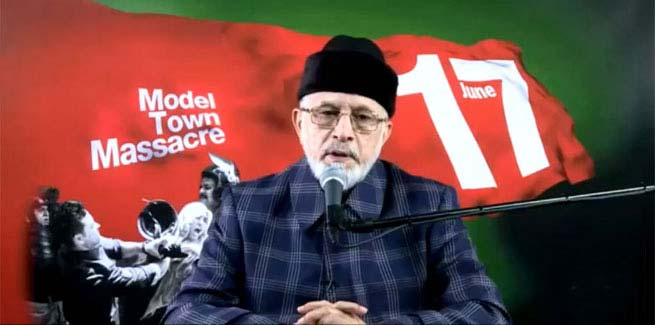 In a statement marking the 9th anniversary of Model Town tragedy, MQI founding-leader and patron-in-chief Shaykh-ul-Islam Dr Muhammad Tahir-ul-Qadri has said that the families of the martyrs are still asking for justice even after the passage of nine long years. He said that the JIT appointed to investigate the tragedy was stopped from working, adding that it is only through a fair and transparent probe that justice will be done.
Dr Tahir-ul-Qadri said that the report of a neutral JIT will lay bare the facts of the Model Town tragedy. He said we wanted justice for the oppressed through legal process according to the laws of the land. He reminded that the last JIT was formed on the directive of the honorable Supreme Court of Pakistan but added in the same breath that its working has long been stayed. He asked the Chief Justice of Lahore High Court to deliver a verdict so that the process of justice could move forward.
Shaykh-ul-Islam said that we had given a commitment before the Supreme Court bench in which we vowed to become part of the legal process to seek justice. He said that we are staying true to our commitment and expect that justice will be dispensed. He said we cannot forget the 17th of June 2014 when the police brutally murdered our workers including two women in the name of removing encroachment. He said that the workers have always been peaceful and law-abiding, and subjecting them to violence and then killing them was tantamount to the worst violation of human rights.
Dr Tahir-ul-Qadri prayed to Allah Almighty to rest the souls of the martyrs in eternal peace and give fortitude and patience to their families to bear the loss of their loved ones.