Education forms enlightened society: Saeed Raza Baghdadi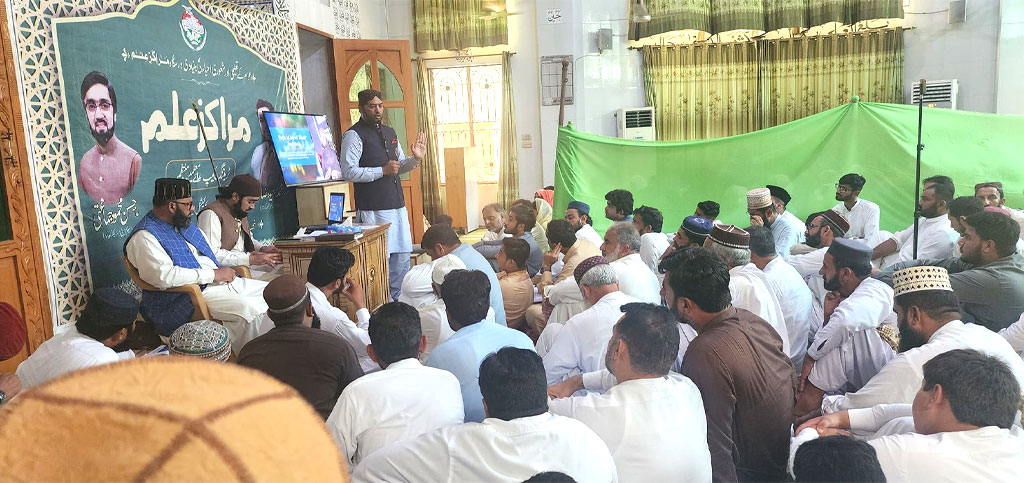 Hafiz Saeed Raza Baghdadi, Director of the Directorate of Educational and Professional Development, has said that the educated societies are known by the attributes of patience, thankfulness, and resolve. He said that it is an educated society that is considered to be an advocate of higher human values. He said the purpose of education is to form a society known for its adherence to pious, constructive thoughts. He said that education coupled with moral training steers people out of darkness and enlightens them with knowledge and gives them purpose in life. He said if the mothers are motivated by the higher values, it can lead to the formation of robust and intellectually rich societies.
Hafiz Saeed Raza Baghdadi expressed these views while addressing a training workshop in Mandi Bahauddin. He briefed the participants about the need and importance of the Centers of Knowledge including its syllabi and the aims and objectives of its formation. The training workshop was attended by the teachers in a large number.
Allama Hassan Mahmood Jamati said that the purpose of Centers of Knowledge is to take steps for moral and spiritual training of the people and their character building. He said that Dr. Tahir-ul-Qadri has announced plans to set up 25,000 Centers of knowledge in the next five years. He said that MQI is working for the promotion of peace, harmony and interfaith dialogue in the world including in Pakistan.