Shaykh ul Islam inaugurates Minhaj Islamic Encyclopedia at al-Hidayah 2023 in Warwick University, UK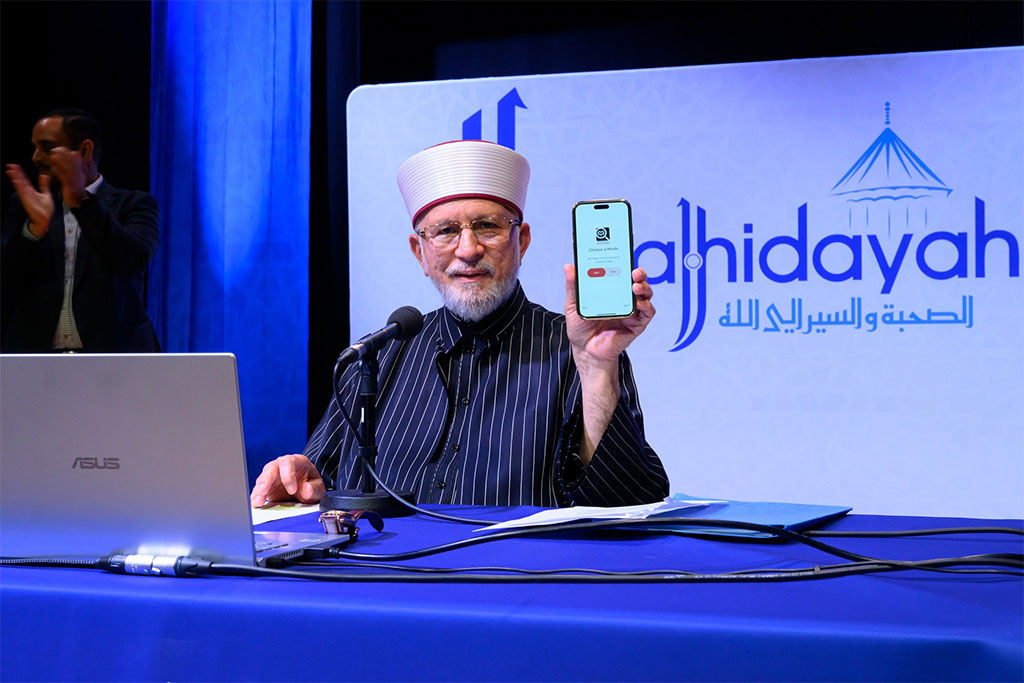 The three-day training workshop Al Hidayah 2023 organized by Minhaj-u-Quran International concluded at Warwick University, UK. More than 1,000 Muslim families and prominent personalities from different walks of life from the UK and Europe participated in the workshop.
The first level of Minhaj Islamic Encyclopedia Search Engine was formally inaugurated by Shaykh-ul-Islam Dr Muhammad Tahir-ul-Qadri during the concluding session.
Speaking on the occasion, Dr Qadri said that the Minhaj Islamic Encyclopedia has made it easy for the common people to access the correct information about the Holy Quran and Sunnah.
There are millions of young net users and the encyclopedia will be useful for their education and training, he added.
The founder of Minhaj-ul-Quran also said that religious-based hatred is harmful to world peace and called for dialogue at all levels to understand each other's point of view and all religious and social circles should encourage the culture of dialogue.
He said that the new generation loves peace and is aware of the importance and utility of peace. He said that he wishes to see the minds of the youth living in Europe enlightened by the teachings of Islam and Islam's Prophet (PBUH).
For the achievement of this great goal, guidance has been provided by the Quran and Sunnah, he added.
He was happy to see thousands of women, children and youth participating in the three-day training workshop with full enthusiasm and pledging to lead their lives with a new determination and passion.
He said that Minhaj-ul-Quran is trying to promote unity of Ummah, inter-faith tolerance, inter-religious harmony and elimination of hatred from the whole world.