Dr Hassan Mohi-ud-Din Qadri addresses training workshop "al-Balagh al-Mubeen"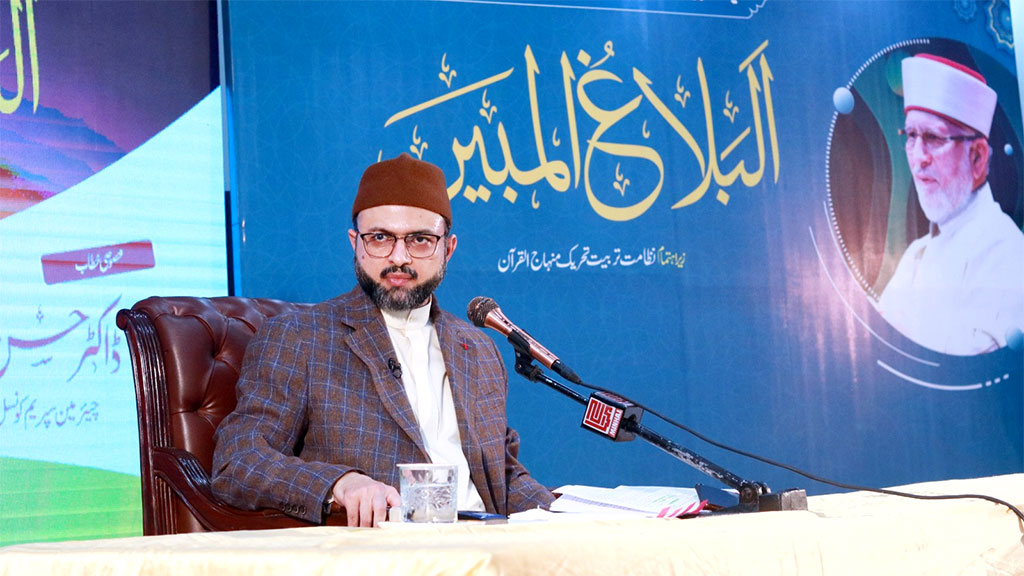 Chairman MQI Supreme Council Dr Hassan Mohi-ud-Din Qadri addressed a training workshop "al-Balagh al-Mubeen" arranged by MQI's Directorate of Training and Dawah, Ulama Council, and Nizam-ul-Madaris Pakistan. He congratulated the organizers on holding this important workshop to produce teachers and educators well equipped with the techniques, and teaching methodologies to effectively impart instruction in line with the demands of the contemporary era. He said that it was no doubt a great challenge to engage the youth in dialogue and educate them about the teachings of peace, love and interfaith harmony. He said he was happy that the challenge was accepted and MQI instituted a system to prepare teachers to deliver on the task in an efficient and effective manner. He felicitated the participants and asked them to pay full attention to the instruction in order to equip themselves with the modern teaching tools and strategy.
Chairman Supreme Council said that time is a precious commodity, which has great importance in Islam. He said the nations that valued time progressed by leaps and bounds and those that did not understand its importance regressed and became irrelevant. He referred to a tradition of the Holy Prophet (PBUH) wherein he (PBUH) termed time and good health as great blessings. He said one would be asked on the Day of Judgment as to how one used one's time, and life and in what areas. He said knowledge and wealth were valuable resources that needed to be employed for the benefit of humanity. He asked the people to convert their homes into centers of knowledge and play their role in educating communities around them. "This is the only way through which future generations can be prepared for the challenges that lie ahead," he said.
Dr Hassan Mohi-ud-Din Qadri also stressed the importance of earning one's living through honest means. He said that the people would also be asked about their role in spreading knowledge especially among those who were ignorant. He said that Shaykh-ul-Islam Dr Muhammad Tahir-ul-Qadri has played his role from the front in promoting a culture of knowledge. He said that MQI was a global movement working for the promotion of peace, knowledge and dialogue, whose services were globally recognized. He threw light on the qualities of an effective educator.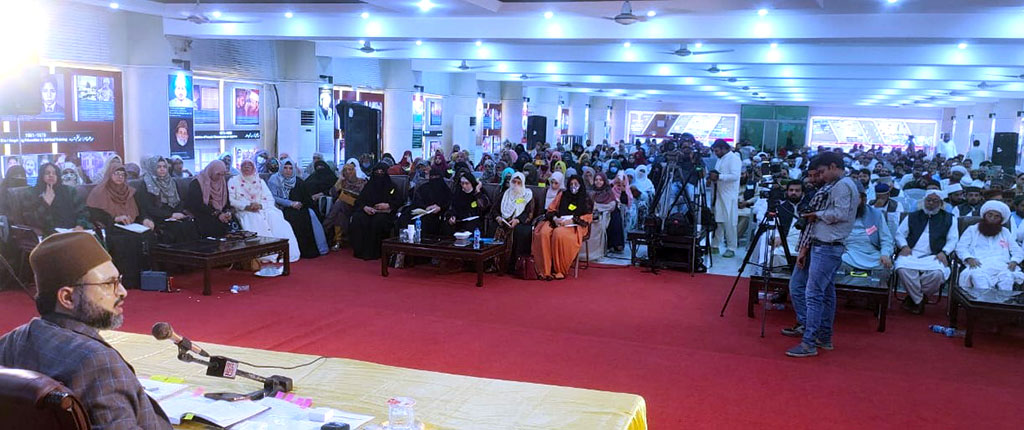 Allama Rana Muhammad Idrees Qadri, Ghulam Murtaza Alvi, Muhammad Farooq Rana, Jamil Ahmad Zahid Qadri, Allama Ahmad Waheed Qadri, Sahibzada Zaheer Ahmad, and Ayesha Shabbir addressed the workshop.
Those present on the occasion included Raja Zahid Mahmood, Dr Mir Asif Akbar, Dr Mumtaz-ul-Hassan Barvi, Muhammad Jawwad Hamid, Naeem-ud-Din Chaudhry Advocate, Muhammad Abbas, Allama Ashfaq Ahmad Chishti, Aftab Khan, Allama Nafees Hussain Qadri, Sidra Karamat, Anilya Ilyas, Umme Habiba Ismail, and Irshad Iqbal.