The 40th Annual International Mawlid-un-Nabi (pbuh) Conference 2023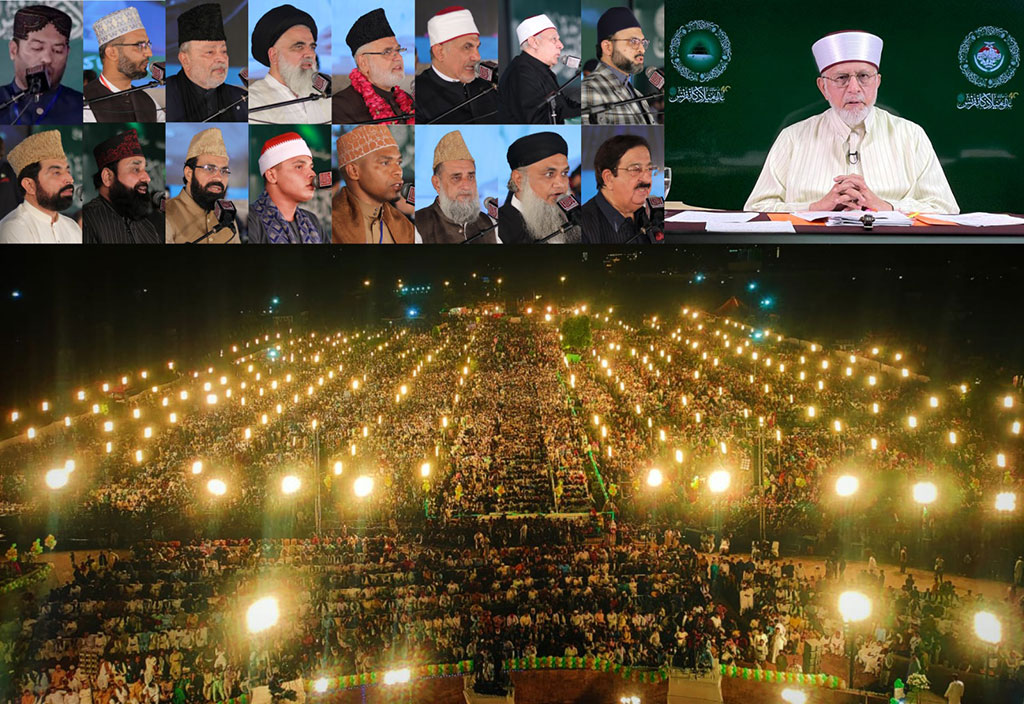 Addressing the 40th International Mawlid-un-Nabi (PBUH) Conference held at historic Minar-i-Pakistan in Lahore to celebrate the birth anniversary of the Holy Prophet (PBUH) during the intervening night of 11th and 12th Rabi-ul-Awwal, MQI founding leader Shaykh-ul-Islam Dr Muhammad Tahir-ul-Qadri said that the biggest challenge facing Muslims around the world is moral disorder. He asked them to adopt morality as a panacea to fix the disorder. He said that hundreds of thousands of the faithful had resolved to bring Pakistan into being as an independent country on March 23, 1940 at the same venue, stating that a similar resolve needed to be made on the occasion of Mawlid-un-Nabi (PBUH) to put Pakistan on the path to development, progress and revival, foster unity and solidarity and end hatred and divisiveness.
Dr Tahir-ul-Qadri said that social, economic and political disorder has left negative effects on the people's psychology and morality. He said that the people have been deprived of their humanity. There is little to distinguish between what is permissible and what is forbidden. War and violence has replaced peace and tranquility. It appears that every person is in a state of war without war being there. He said that Muslims can fix this disorder by working on their morals. He said he wanted to use the remainder of his life to promote and propagate the morality of the Holy Prophet (PBUH) and impart education and training to the people. He said that every member of Muslim community would have to become a preacher (Daii) in this environment marked by decay and disorder. "Scholarly depth and behaviours need to be employed to make this campaign result-oriented," he added.
Shaykh-ul-Islam said that thousands of men and women spent hard-earned money on their travel to attend Mawlid-un-Nabi (PBUH) in this day and age of high inflation. He said that it was their way of showing their love, reverence and respect for the Holy Prophet (PBUH). He asked the people to make love more meaningful by adopting "Uswa-e-Hasna" in their day-to-day life. He said he wanted to see the Holy Prophet's (PBUH) morality and mannerism reflected in the character and conduct of the youth. He said every participant attending the Conference should leave with a renewed resolve to act upon the morality taught to us by the Holy Prophet (PBUH).
Praise be to Allah! For forty years, we have been spreading the message of love for the #HolyProphet (peace be upon him) from this historic Minar-e-Pakistan, where the resolution for the establishment of Pakistan was put forth, and where Quaid-i-Azam addressed the nation.… pic.twitter.com/p4cHjPPkdI

— Dr Tahir-ul-Qadri (@TahirulQadri) September 28, 2023
Prof Dr Osama Muhammad Hassan al-Abd, former Chancellor of Al-Azhar University and Member of Parliament, Egypt, and Prof Dr Muhammad Nasr al-Dasuqi al-Labban, Prof of Hadith Sciences, Al-Azhar University, Egypt, Chairman MQI Supreme Council Dr Hassan Mohi-ud-Din Qadri, Syed Agha Jawwad Naqvi, Justice (r ) Muhammad Nazir Ghazi, Khurram Nawaz Gandapur, Khawaja Moin-ud-Din Mahboob Koreja, Mufti Zubair Faheem, Maulana Muhammad Khan Leghari, Sahibzada Pervez Akbar Saqi, Syed Hasnain Raza Shah, Pir Syed Shah Shahzad Zafar, Allama Pir Zia-ul-Haq Naqshbandi, Pir Syed Lutfullah Shah, and Pir Syed Safdar Hussain Gilani also expressed their views on the occasion.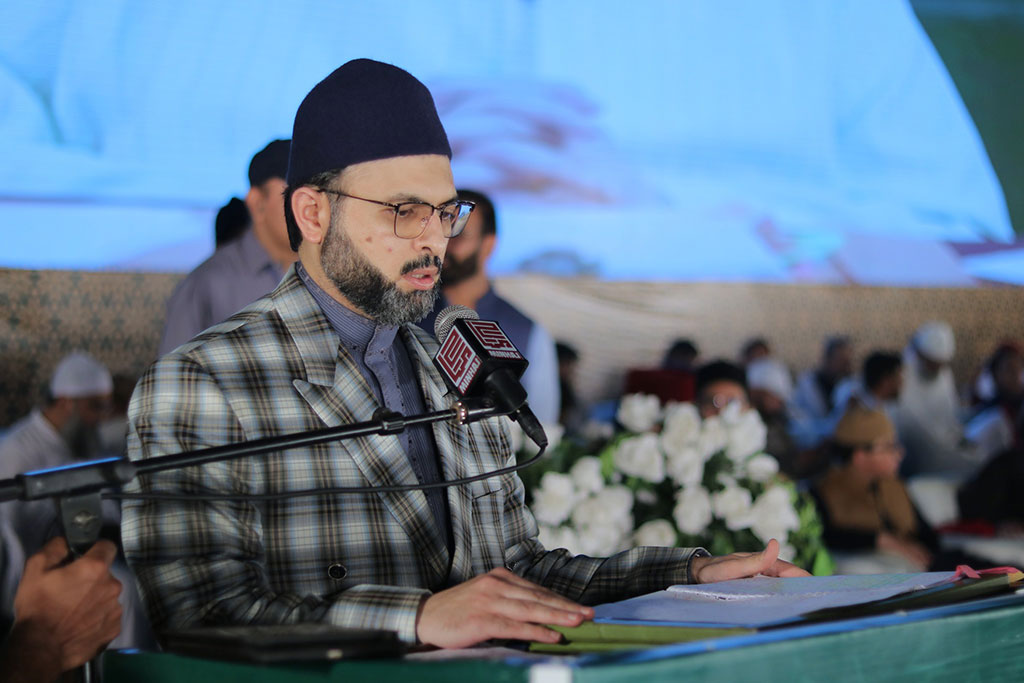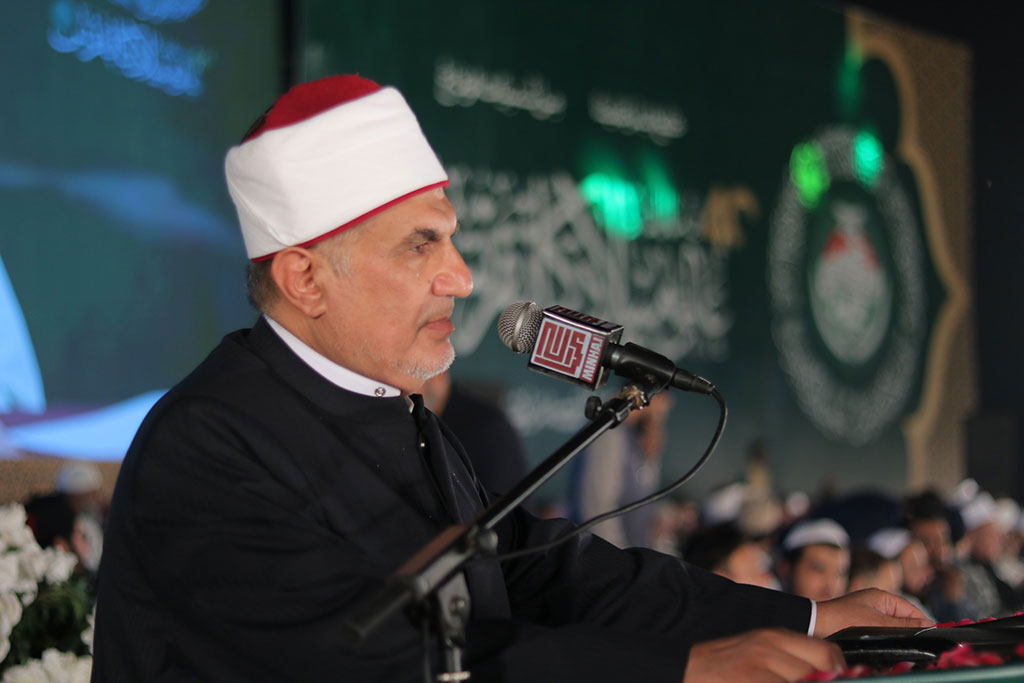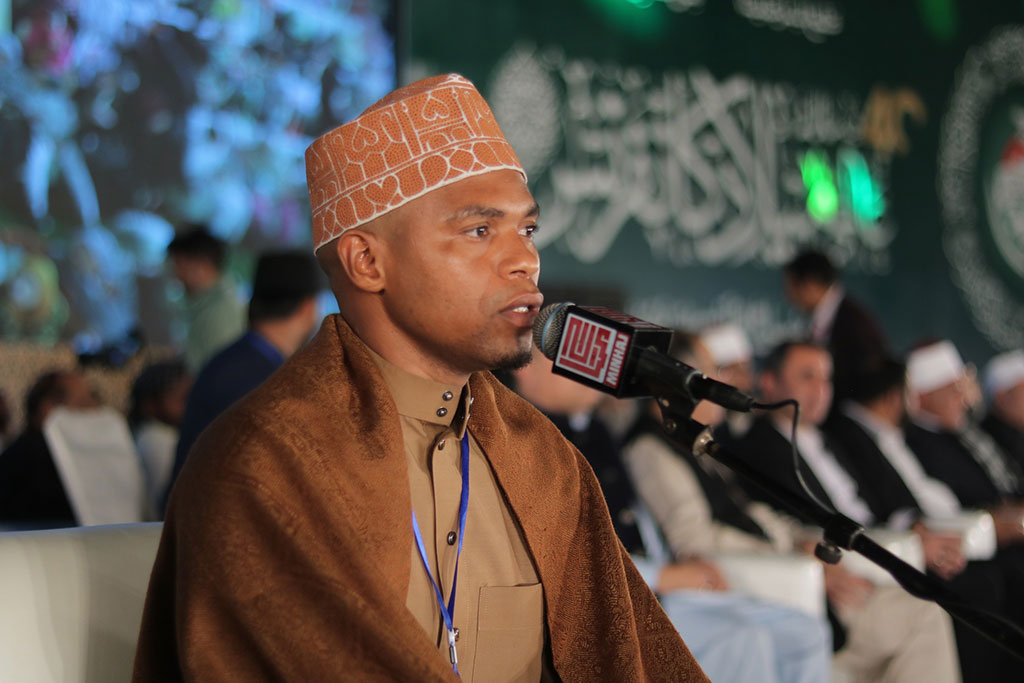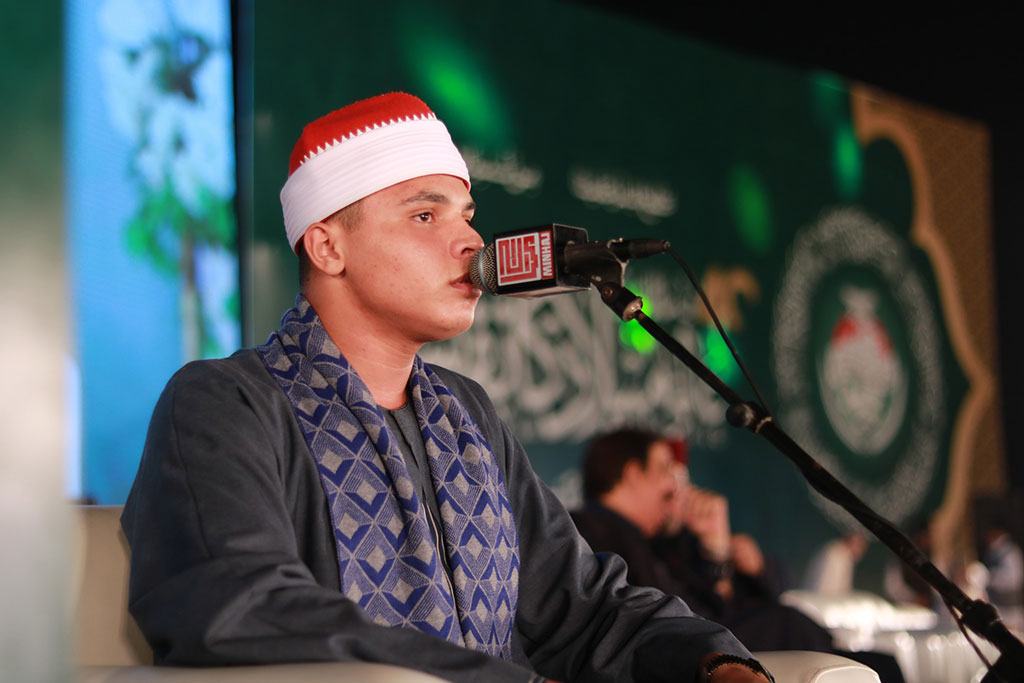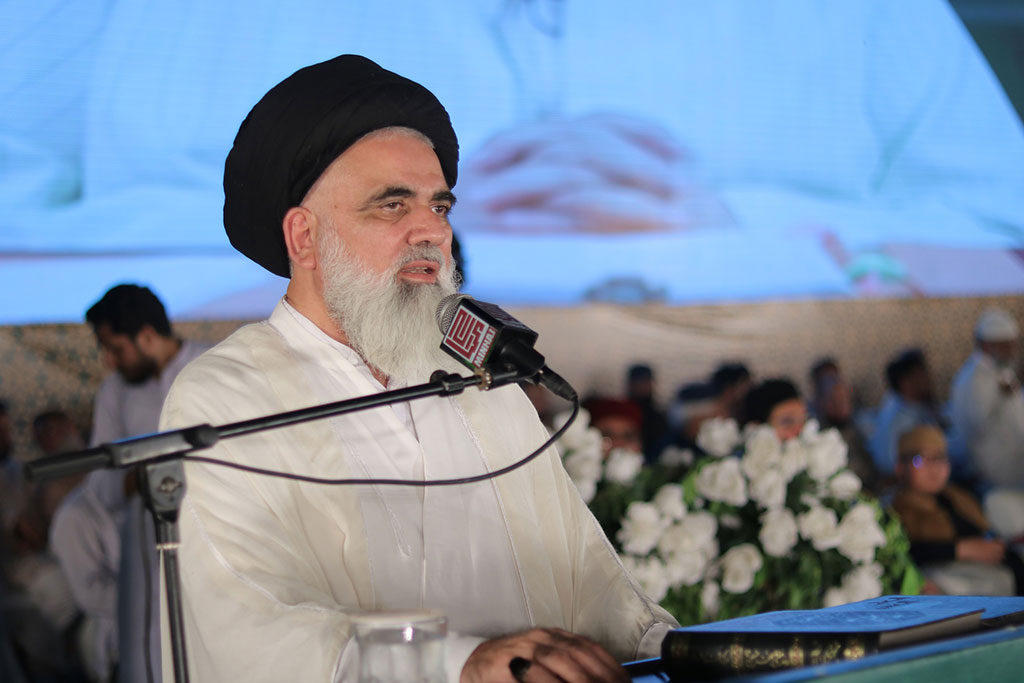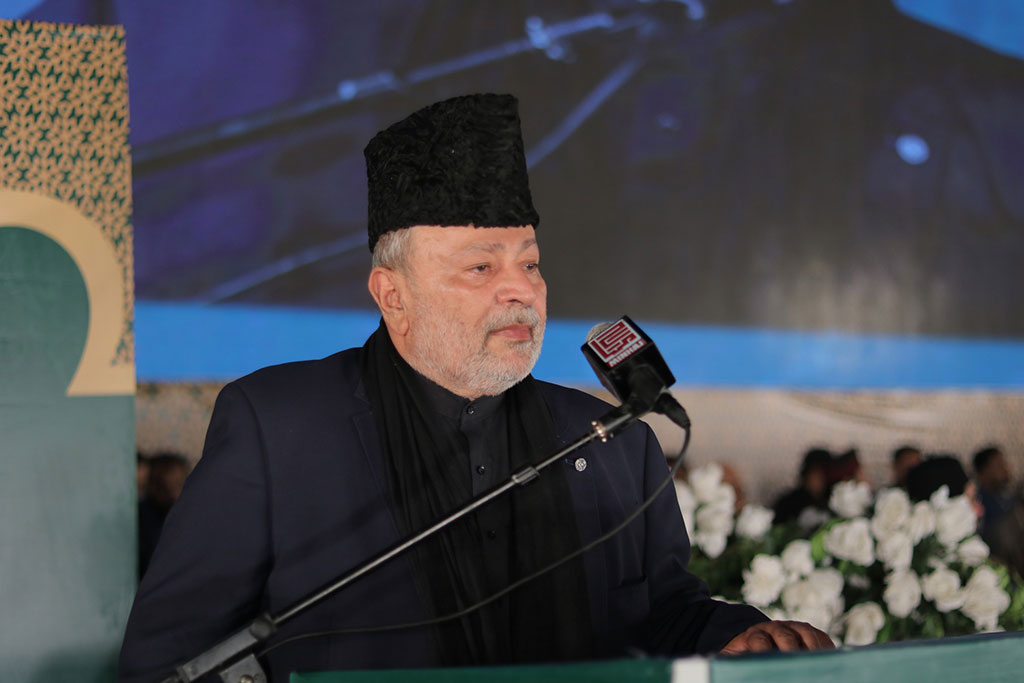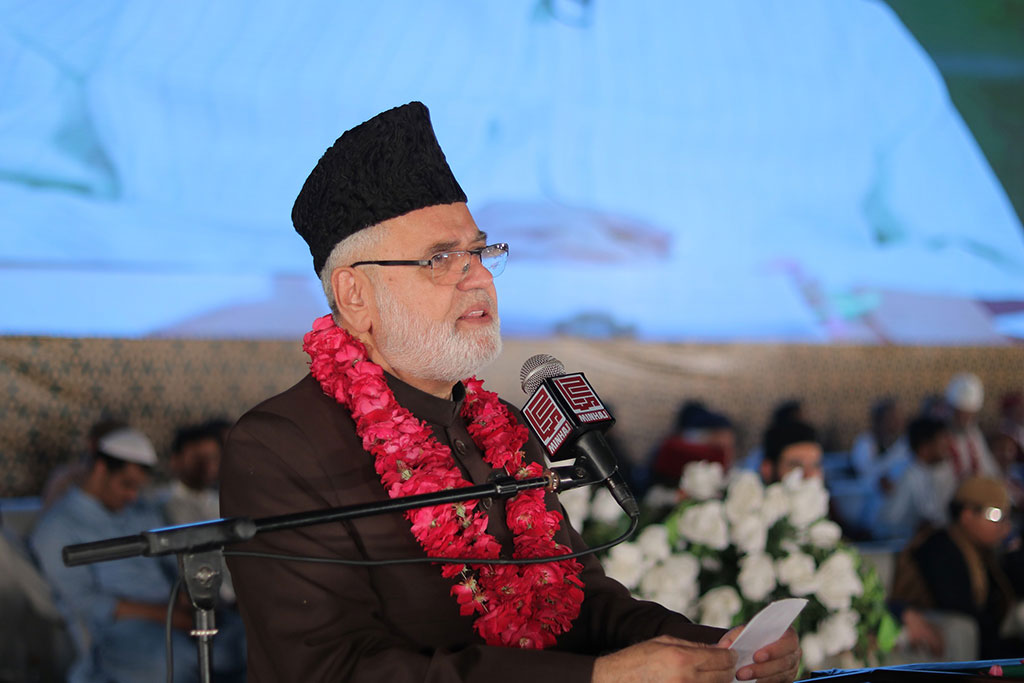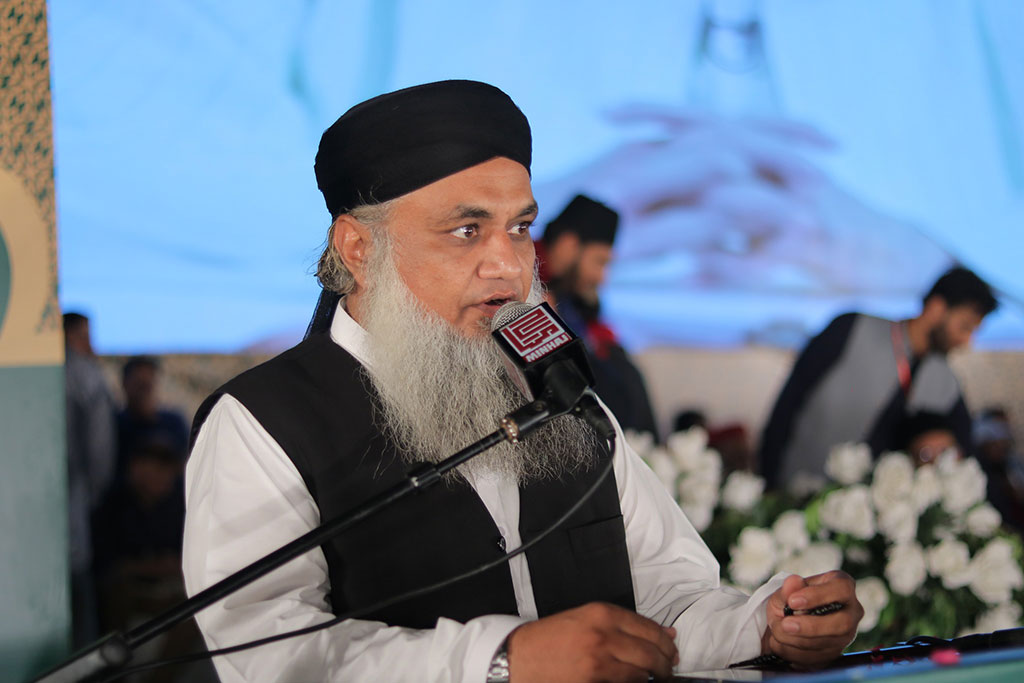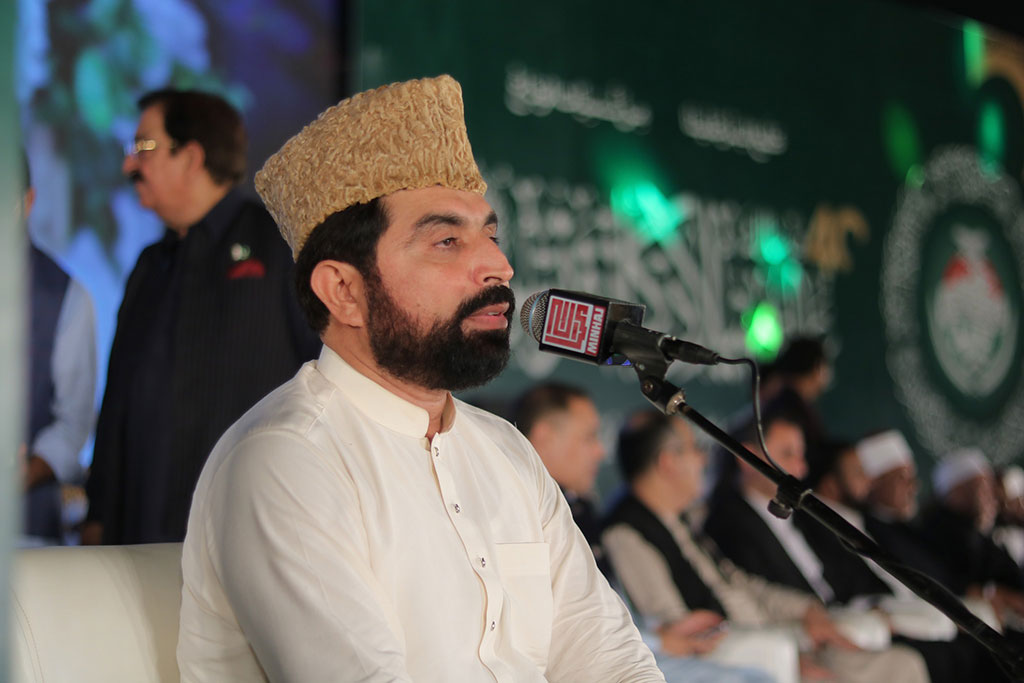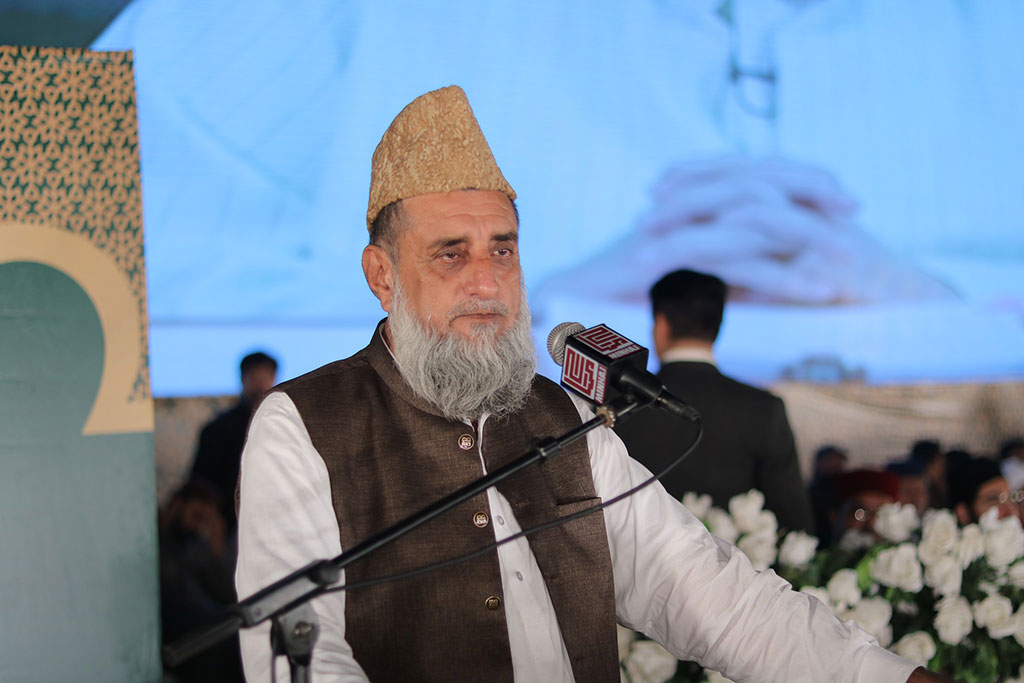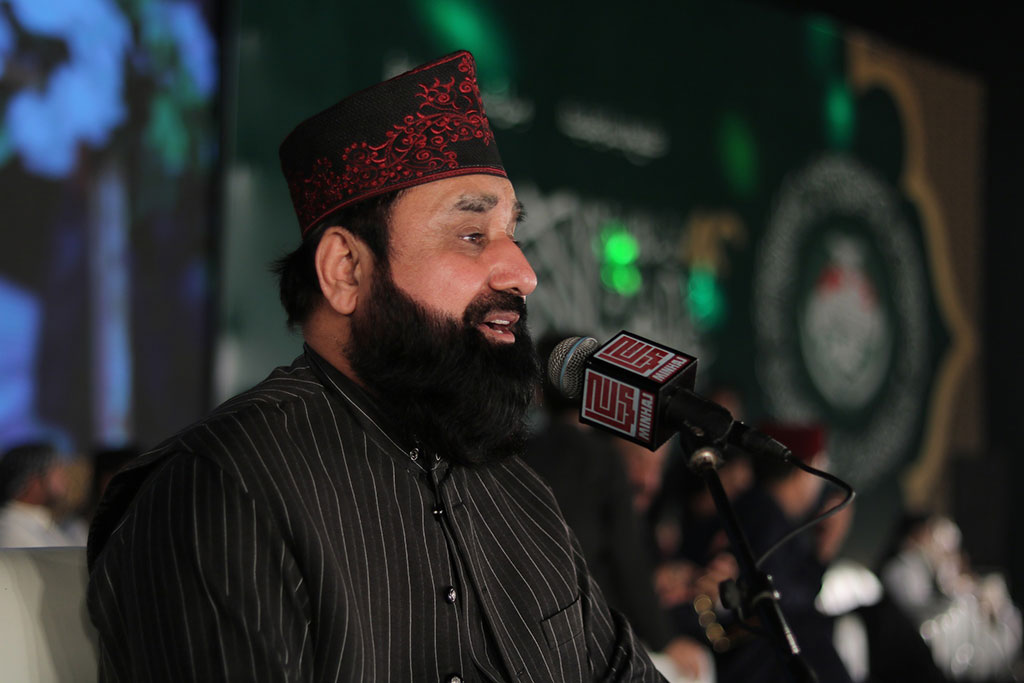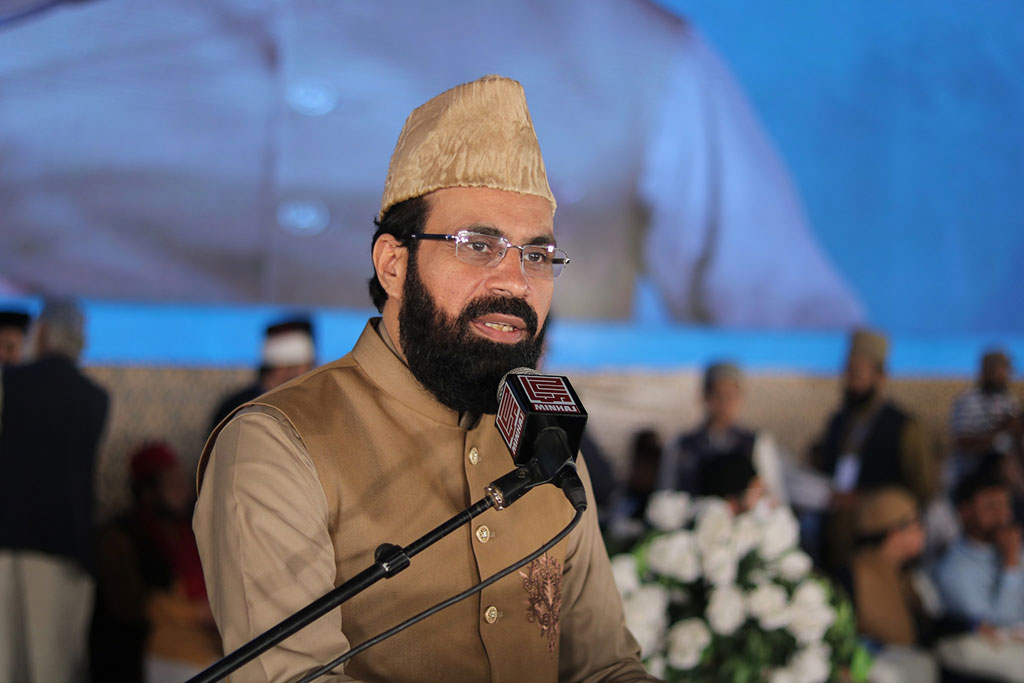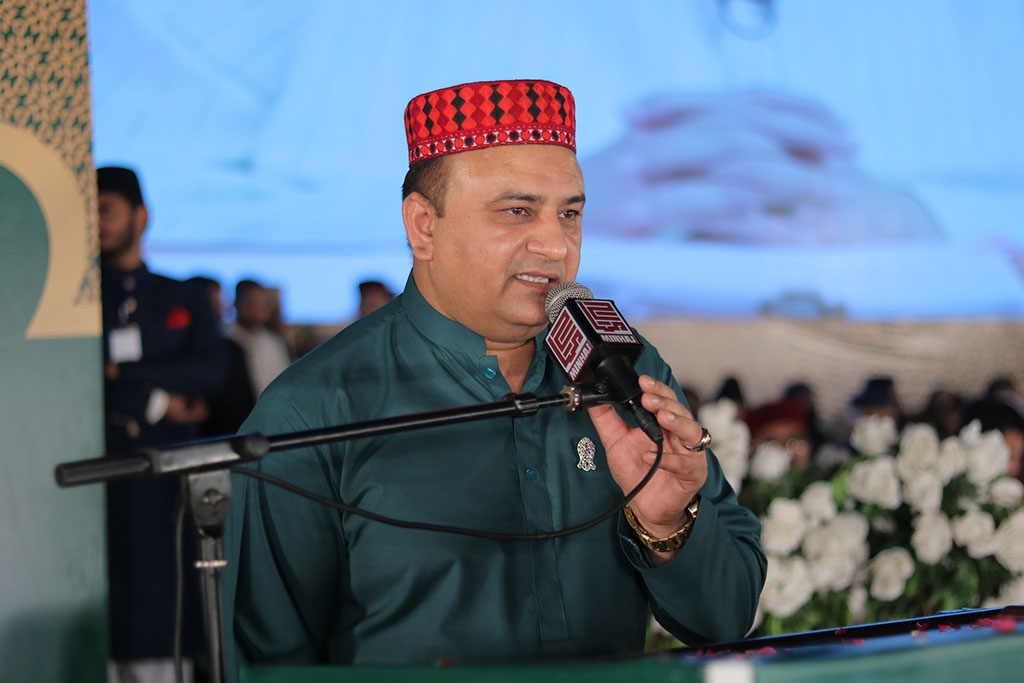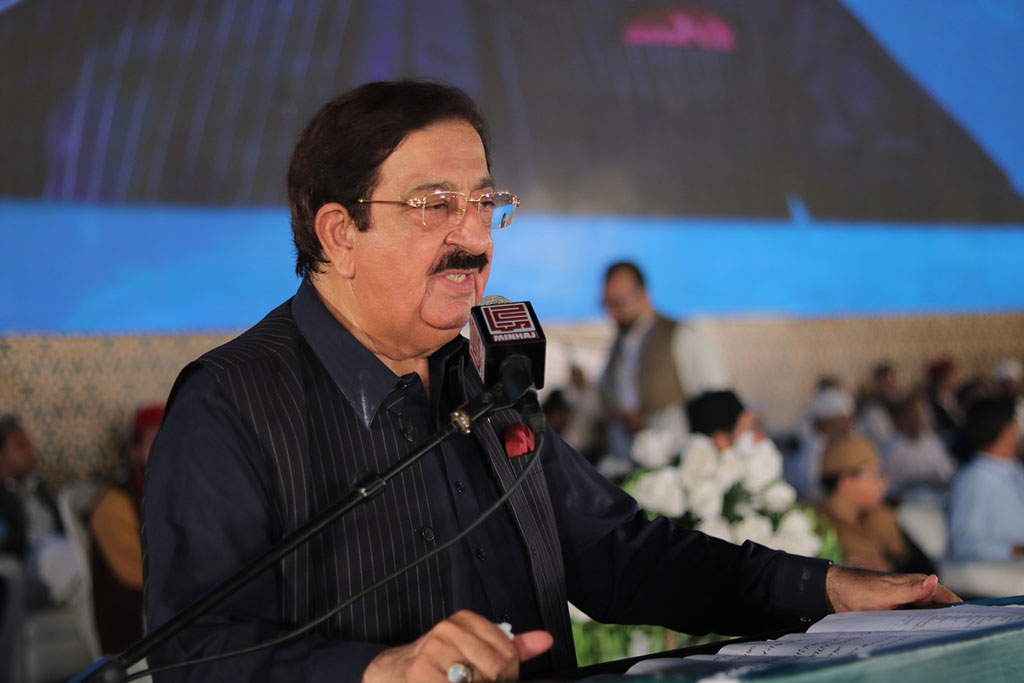 Muhammad Farooq Rana, Director FMRi, gave an introduction of the books written by Shaykh-ul-Islam that have been published during the current year. He said that the inaugural ceremony of the 8-volume Preface of Encyclopedia of Sunna that consists of 60 volumes authored by Shaykh-ul-Islam would be held at Aiwan-i-Iqbal in Lahore on October 1.
Chairman Supreme Council Dr Hassan Mohi-ud-Din Qadri delivered a speech in Arabic language in which he welcomed the Arab scholars to the Conference.
The 40th edition of International Mawlid-un-Nabi (PBUH) Conference was held at historic Minar-i-Pakistan which was attended by thousands of people including women and children from different parts of the country. Internationally known Naat khawan had the honour to recite Naat in the honour of the Holy Prophet (PBUH). National and international Qaris recited verses from the glorious Quran in the Conference. All roads leading to Minar-i-Pakistan were jam-packed with the caravan of the people. The youth, boys and girls released balloons and pigeons in the air as a mark of happiness on the momentous occasion of Mawlid-un-Nabi (PBUH). The children belonging to Tahfiz-al-Quran Institute presented tearful Nasheed, whereas those from Eagers Department presented a tablu. Beautiful fireworks were displayed at the conclusion of the ceremony.
Shaykh-ul-Islam Dr Muhammad Tahir-ul-Qadri congratulated Khurram Nawaz Gandapur, Muhammad Jawwad Hamid, the members of the administrative committees, Minhaj TV, MSM, MYL, Public Relations Department, Interfaith Department, Media & Social Media Department, MWL, Directorate of Training, Directorate of Dawa, Directorate of Courses, Directorate of Resources and Development, Ulama Council, Nizam-ul-Madaris Pakistan, Minhaj Internet Bureau, Information Technology Department, Production Department, Minhaj Welfare Foundation, and the security officials on making excellent arrangements for the successful conduct of the mega event of MQI. Pir Syed Saeed-ul-Hassan Shah led the concluding prayer.