Dr Hussain Mohi-ud-Din Qadri meets distinguished visiting scholars from Egypt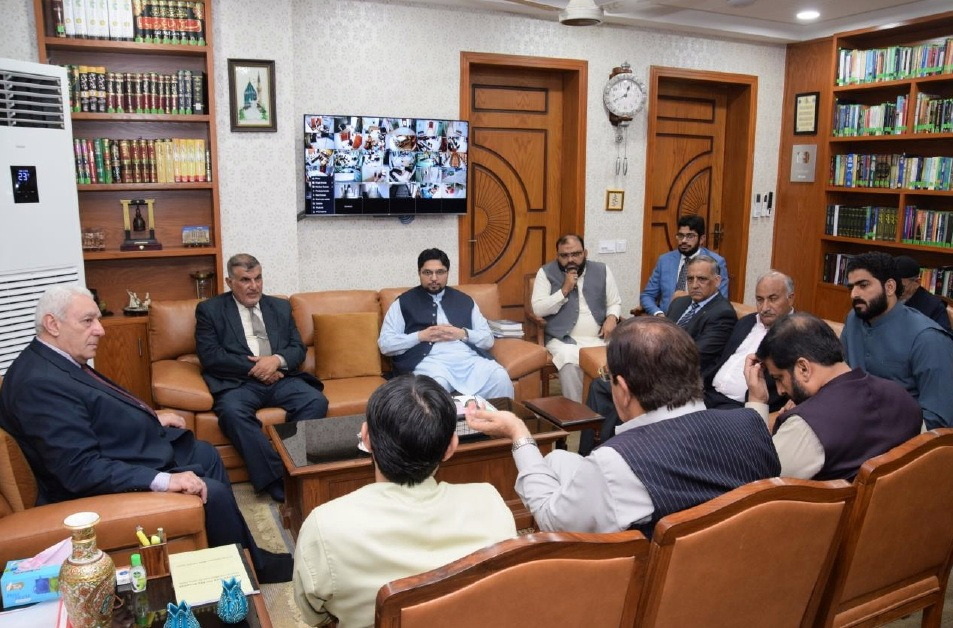 Professor Dr. Hussain Mohi-ud-Din Qadri, Deputy Chairman of the Board of Governors at Minhaj University, Lahore, met distinguished guests, Prof Dr Osama Muhammad Hassan al-Abd, former Chancellor of Al-Azhar University and Member of Parliament, Egypt, as well as Prof Dr Muhammad Nasr al-Dasuqi al-Labban, Prof of Hadith Sciences, Al-Azhar University, Egypt. This meeting took place at Dr. Hussain Qadri's office at Minhaj University Lahore, where he presented his books to the honored guests.
These esteemed guests are currently visiting Pakistan in connection with attending Minhaj-ul-Quran International's 40th International Mawlid Conference at Minar Pakistan in Lahore, as well as various conferences organized by Minhaj-ul-Quran International, including the opening ceremony of the scientific and research work on, 'al-Mawsu`a al-Qadiriyya fi'l-`Ulum al-Hadithiyya' (The Encyclopedia of Hadith Studies) by His Eminence Shaykh-ul-Islam Dr. Muhammad Tahir-ul-Qadri.
During their visit, the distinguished guests also toured different departments of the university. Dr. Sajid Mahmood Shahzad, the Vice Chancellor of MUL, and Dr. Khurram Shahzad, the Registrar of Minhaj University Lahore, provided them with updates on the recent developments within the university.
Notable figures, including Nazim-e-Aala Khurram Nawaz Gandapur, G. M. Malik, Raja Zahid Mahmood Qadri, Shakil Tahir, Tayyab Aslam, Khurram Shahzad, and others, were also present during the meeting.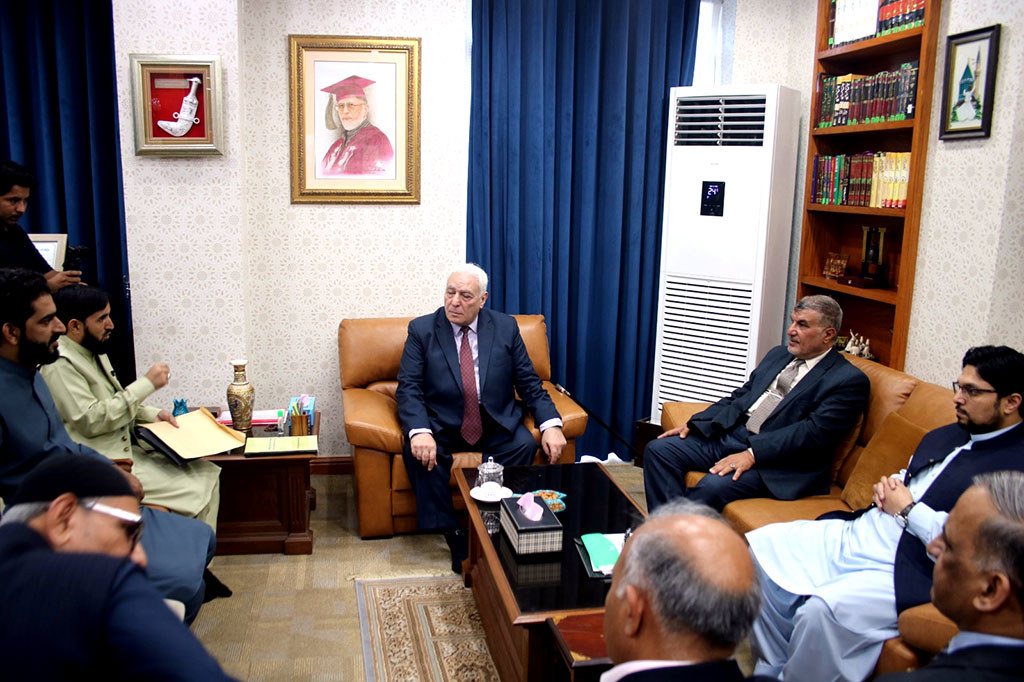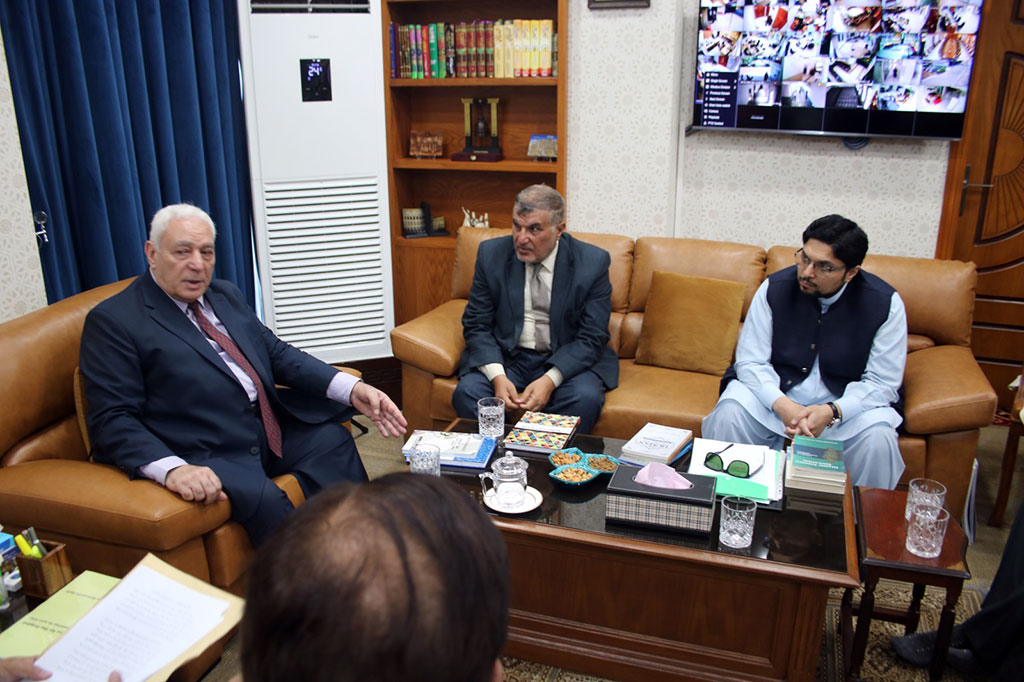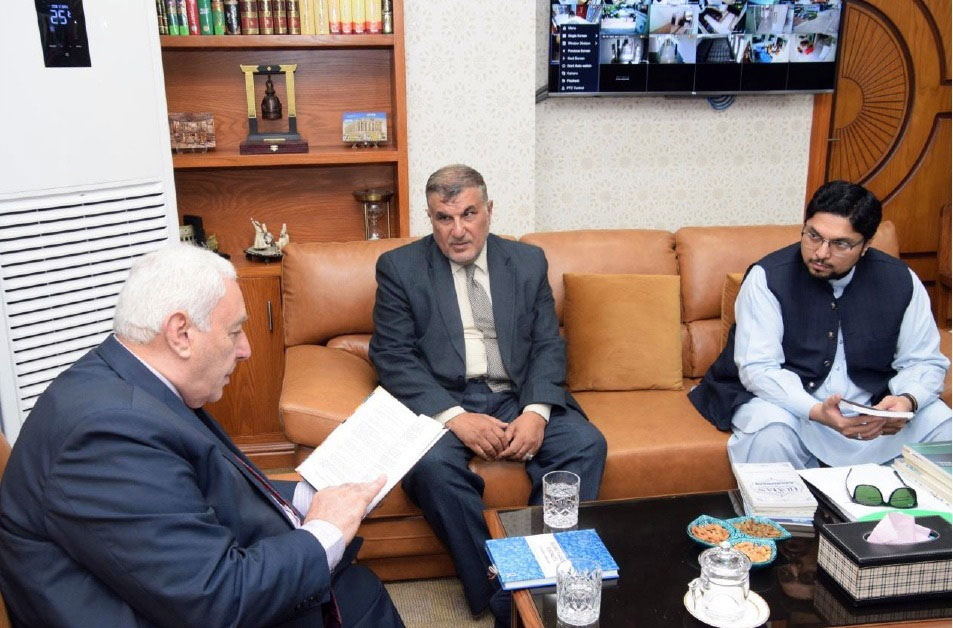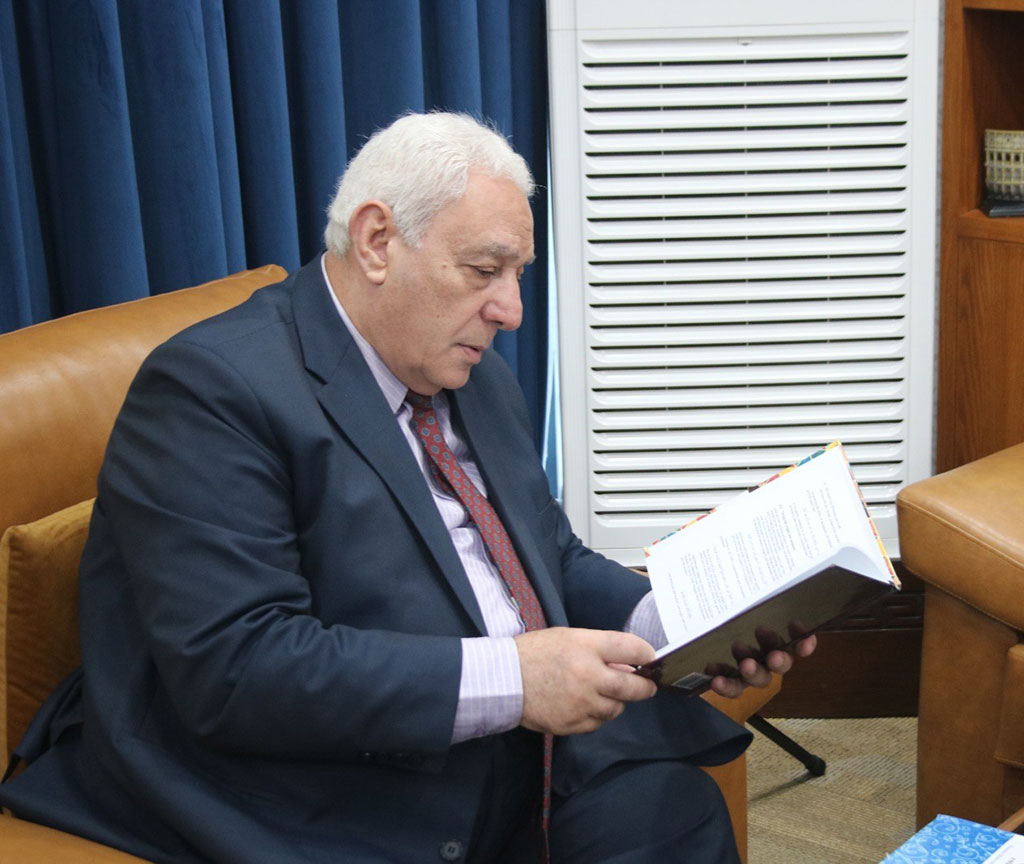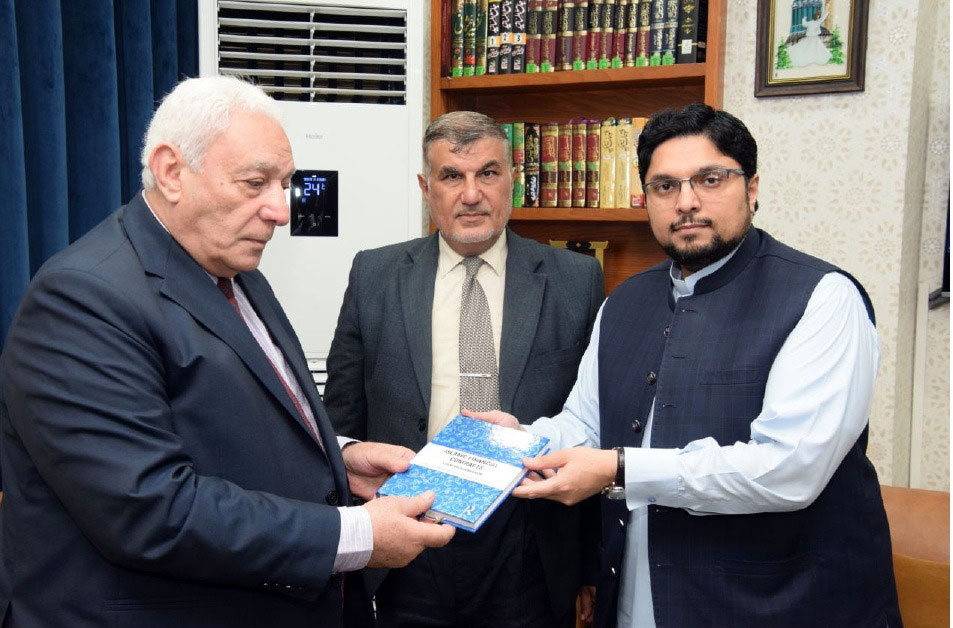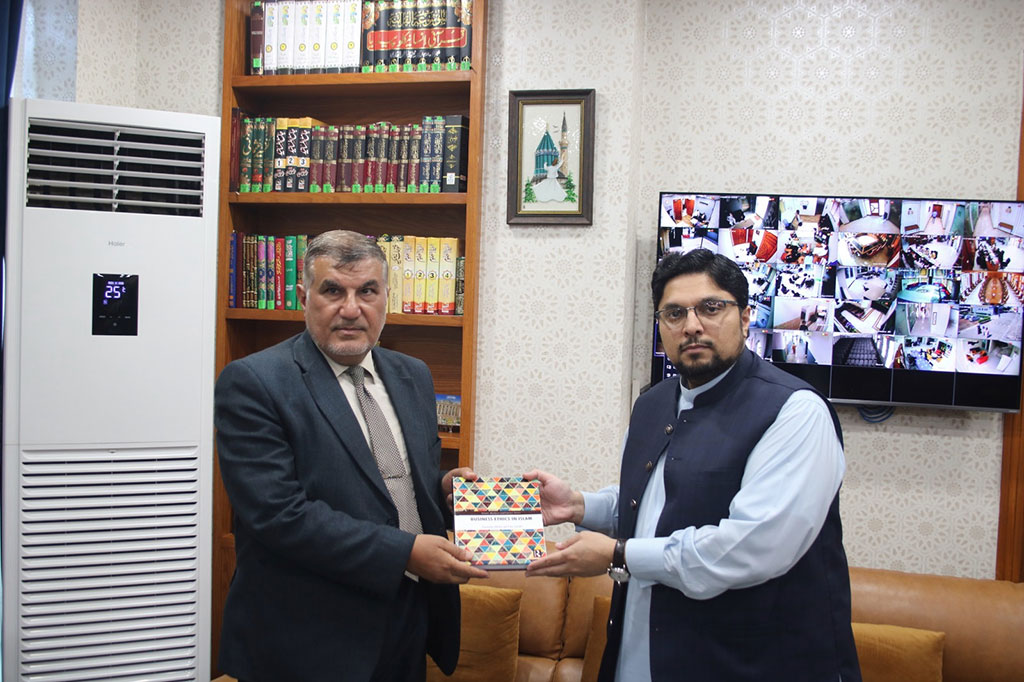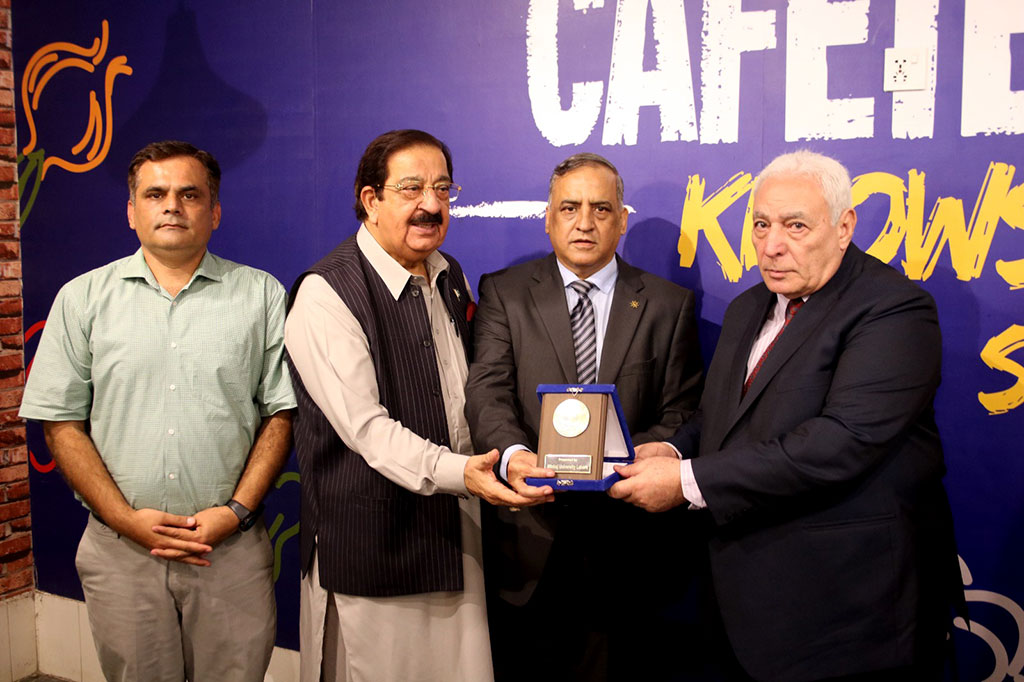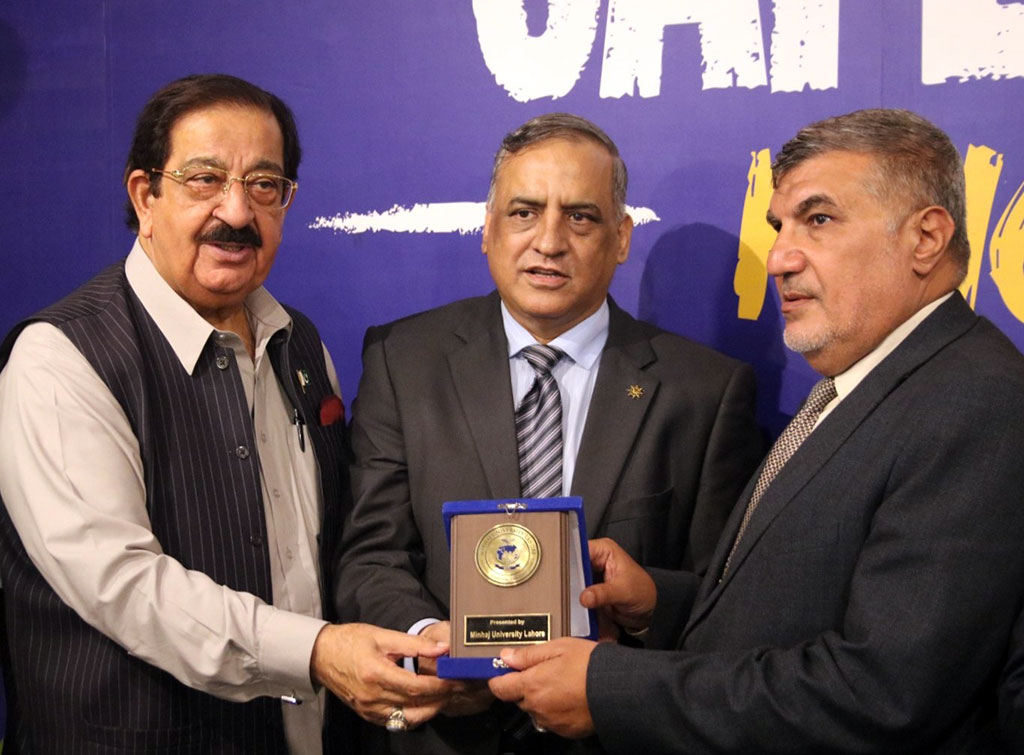 Welcome of guests