MQI delegation attends Christmas festival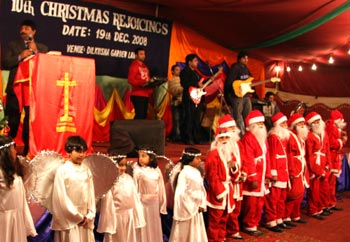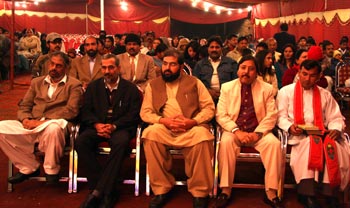 On the special invitation of Director of International Gospel Mission, Priest Dr Marqis Fida, a three member delegation of Minhaj-ul-Quran International led by Muhammad Mustafa (G.M. Malik), Director Foreign Affairs and Principal Secretary to Shaykh-ul-Islam, along with Mian Abdul Qadir Qadri and Mian Ghulam Murtaza participated in the Christmas programme. The programme was attended by hundreds of people belonging to different faiths in addition to Sahibzada Nafees-ul-Hassan, Chairman Sufi Council, Dr Safder Chand and Javed Akber.
The leaders of different religions urged the need for interfaith dialogue and harmony. Muhammad Mustafa (G.M. Malik) felicitated the Christian community for Christmas and Priest Francis on the successful conduct of the programme. He said peace was a collective asset of all religions and no religion recommends, allows and approves the use of terrorism. Shaykh-ul-Islam Dr Muhammad Tahir-ul-Qadri was the ambassador of peace and harmony and his services were recognized globally.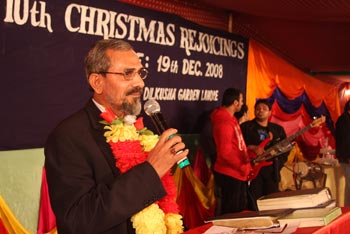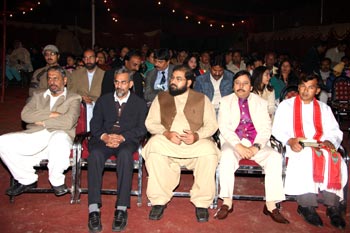 Sahibzada Nafees-ul-Hassan appreciated the services of Shaykh-ul-Islam Dr Muhammad Tahir-ul-Qadri for peace. Expressing his gratitude, Dr Marqis Fida said MQI and Shaykh-ul-Islam have been celebrating the Christmas festival for last ten year and such occasions provide an opportunity to understand each other and get closer. He lauded the services of Shaykh-ul-Islam for peace. The programme concluded on the Dua for integrity and security of Pakistan.