MQI delegation condoles the death of Pir Syed Naseer-ud-Din Naseer (RA)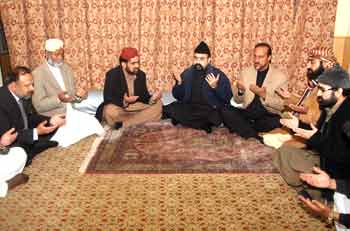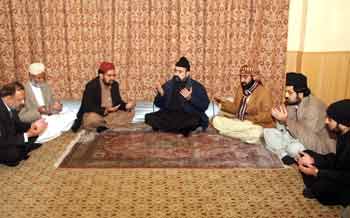 A high-powered delegation of Minhaj-ul-Quran International visited Golra Sharif and offered its condolence over the death of renowned intellectual, poet and spiritualist Pir Syed Naseer-ud-Din Naseer (RA). The delegation led by Secretary General, Dr Raheeq Ahmad Abbasi visited the residence of Pir sahib on February 20, 2009. Other members included Sardar Mansoor Khan, Allama Ahmad Nawaz Anjum and other leaders. The delegation held meetings with the brother of Pir Sahib, Hassam-ud-Din and his son, Ghulam Nizam-ud-Din and condoled with them. They also offered 'Fateh' for the departed soul.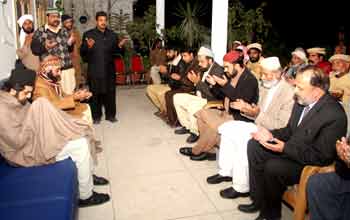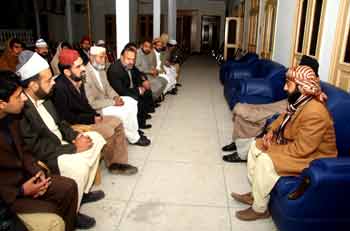 Talking at the occasion, Dr Raheeq Ahmad Abbasi said that Pir Naseer-ud-Din Naseer was a spiritually blessed man and a great scholarly asset of the Muslim world. He said that Islamic world had been deprived of a scholar of national eminence due to his death and void left by his sad demise would never be filled. He said that hundreds of thousands of workers and associates of MQI were grieved over the passing away of Pir Sahib. Nazim-e-Ala also conveyed special condolence message on behalf of Shaykh-ul-Islam Dr Muhammad Tahir-ul-Qadri.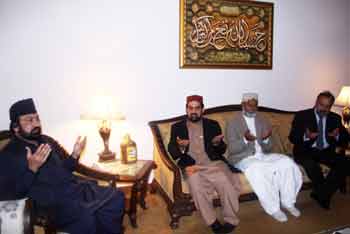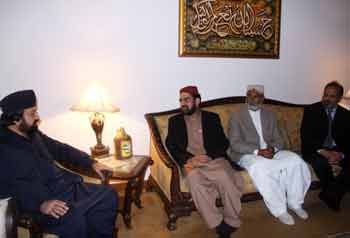 Dr Abbasi said that Pir sahib had telephonic contact with Shaykh-ul-Islam one night prior to his death and exchanged views with him on some intellectual subject. Shaykh-ul-Islam Dr Muhammad Tahir-ul-Qadri also invited him to participate in the upcoming All-Pakistan Mashaykh Conference to be held under the banner of Minhaj-ul-Quran International, which he happily accepted. Nazim-e-Ala said that Pir sahib was to visit Lahore on March 12 but it was not fated to be like this. He said that Shaykh-ul-Islam Dr Muhammad Tahir-ul-Qadri loved Pir sahib very much and he regarded his death as a great loss of the Umma.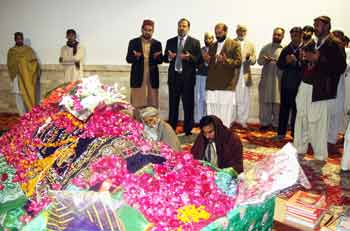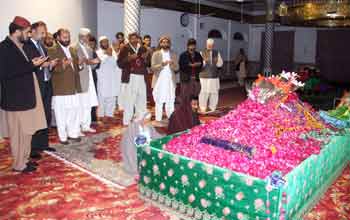 In the meantime, the delegation also visited the shrine of Pir sahib and paid homage to him for his services. They laid the floral wreath on the Mazar and offered Fateh. Pir Syed Naseer-ud-Din Naseer has been buried next to his grandfather Pir Syed Maher Ali Shah.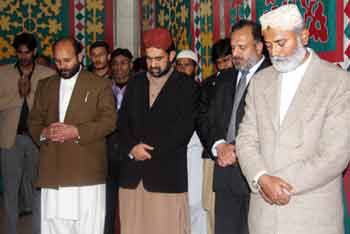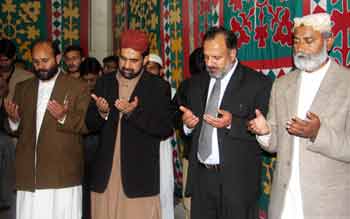 It should be remembered that Pir Sahib breathed his last due to cardiac arrest on Friday on February 13, 2009. He had graced various programmes of MQI as chief guest. On June 28, 2008, Pir sahib participated in the marriage of Sahibzada Hussain Mohi-ud-Din Qadri and read out 'Sehra' which he himself wrote for the groom.