MQI Pays Homage to Shaheed Dr Sarfraz Naeemi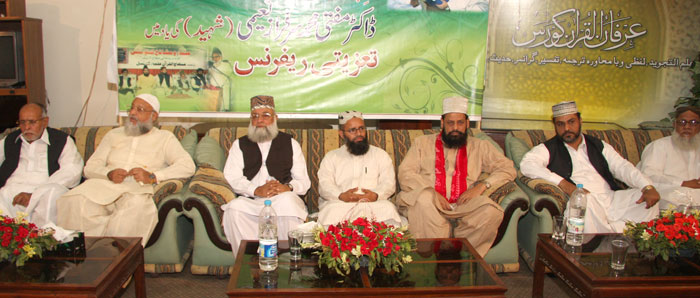 My father sacrificed his life for Islam and Pakistan. As long as he lived, he continued to fight against anti-Islam forces. His martyrdom would not go to waste. Terrorism and suicide bombings were forbidden and un-Islamic acts. The mission of Shaheed-e-Pakistan, Dr Sarfraz Naeemi, would be continued. These views were expressed by Prof Raghib Naeemi, son of Dr Mufti Sarfraz Naeemi, during his address to the Condolence Reference organized by Minhaj-ul-Quran International to pay tribute to the religious services of Shaheed Dr Naeemi on June 23, 2009. He said we were supporting Pakistan army for elimination of terrorism. "My father lived a simple and bold life. He had made the love for the Holy Prophet (saw) and Pakistan the ultimate mission of his life. He clearly said about the so-called Taliban that they were protégés of India and Israel and had nothing to do with Islam," Prof Raghib maintained.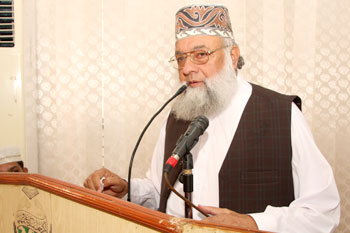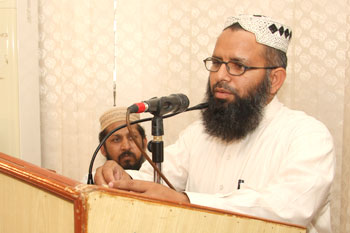 Addressing the Reference, Faiz-ur-Rehman Durrani, central Amir of MQI, said that Shaheed-e-Pakistan was the embodiment of humility and his life would remain to be a beacon of light for generations to come. He raised the banner of truth against the forces of falsehood and he was a true Pakistan and patriotic Mujahid. He used his martyrdom to prove the veracity of his convictions. Acting Secretary General of Minhaj-ul-Quran International, Sheikh Zahid Fayyaz, said in his speech that MQI would continue the mission of Shaheed Dr Sarfraz Naeemi. His martyrdom is a great crisis for Pakistan its people. The Shaheed was the paragon of knowledge and action. He chose to sacrifice his life but did not bow down before the forces of extremism and barbarism. Sheikh Zahid Fayyaz demanded of the government to make fool-proof security arrangements for the religious scholars.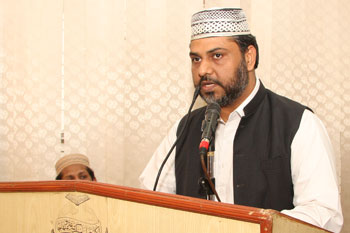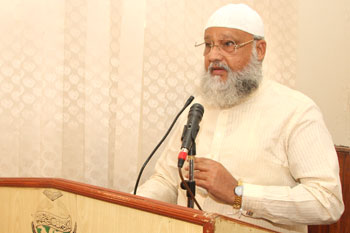 Hafiz Khan Muhammad Qadri said in his argumentative and meaty speech that Shaheed-e-Pakistan lived his life in such a manner that all schools of thought held him in high esteem. He fought against the barbarism of the evil forces with courage and valour.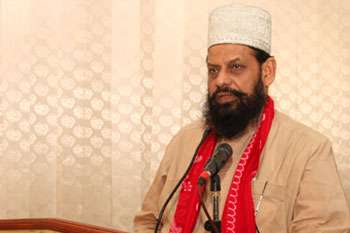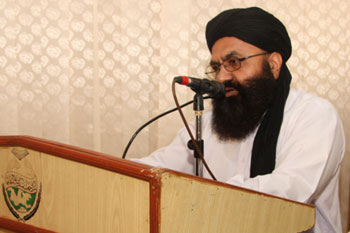 Pir Khalil-ur-Rehman Chishti said in his speech that Dr Sarfraz Naeemi was one of those religious scholars who supported the Quaid-e-Azam for the establishment of Pakistan. He said those religious scholars who were in the forefront during the struggle movement were now in the forefront of struggle for saving Pakistan by rendering personal sacrifices.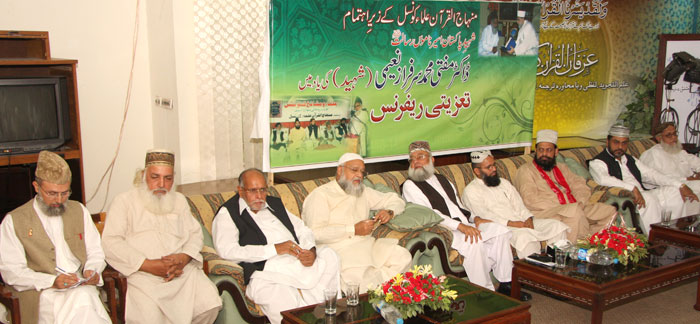 Khawaja Ghulam Qutubuddin Faridi said in his talk that Shaheed Dr Sarfraz Naeemi was quite agreeable and sociable person. He was the champion of unity within the ranks of Umma. He was such a flower whose fragrance was still making the atmosphere pleasant. Mufti Safdar Ali Khan Kasuri, Maulana Muhammad Hussain Azad, Syed Farhat Hussain Shah, Mufti Abdul Qayyum Hazarvi, Dr Ali Akber Qadri, Imdadullah Khan Qadri and Dr Zahurllah Qadri also addressed the Condolence Reference.