Dr Muhammad Tariq Jarral passes away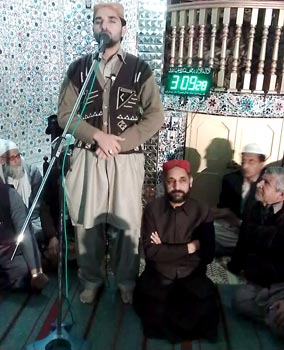 Dr Muhammad Tariq Jarral breathed his last in Ittefaq Hospital a few days ago. He remained in hospital for treatment for a few days but could not survive. He was brother of President MQI Virginia, USA Mr Noor Muhammad Jarral. He was rendering his most valuable services for the cause of Minhaj-ul-Quran International and was an asset. His sad demise is being taken as an irreparable loss to the MQI struggle for International peace and harmony and restoration of human rights. When his admission to the hospital was learnt a few days ago, an MQI delegation led by Director Foreign Affairs Mr Muhammad Mustafa (GM Malik) visited him to enquire about his welfare. The delegation consisted of central MQI leaders including Haji Ilyas Qadri Nazim Construction, Rana Nafees Ahmed Asst Director Protocol and Allama Ghulam Rasul (USA).
A large number of leaders and workers of MQI Gujranwala, Rahwali, Gakharmandi, and other local chapters participated in his funeral. Later on December 28, 2009, Qulkhawani was conducted after Zuhr prayer. The eminent Qari of Pakistan Qari Sayyid Sadaqat Ali recited the Quran while a beautiful and moving Nasheed was offered by Muhammad Ansar Qadri, a student of Minhaj University.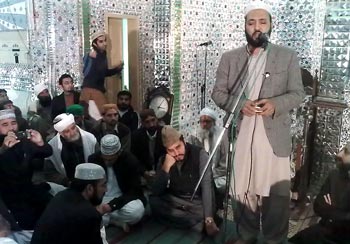 Representing the Central Secretariat MQI Director Foreign Affairs Mr Muhammad Mustafa (GM Malik), Rana Nafees Ahmed Asst Director Protocol participated in Qulkhawani, in addition to Sardar Khalid Hayat Nazim Rahwali Gujranwala, Muhammad Asad Gondal Senior Naib Amir-e-Tehreek Gujranwala, Muhammad Javed Mughal, Muhammad Tariq Khokhar, Abdul Qayyum Baba, and a large number of members Youth League and MSM Gujranwala.
Sharing the grief of the deceased family Mr GM Malik said that the late Dr Muhammad Tariq was a great Na'atkhawan and lover of the Beloved Messenger of Allah. He contributed his most valuable services to Minhaj-ul-Quran International. He prayed for his forgiveness and emancipation. The Qulkhawani session ended with special Dua for the deceased by Allama Ghulm Rasul (USA).
The brother of the late Dr Tariq Jarral Mr Noor Muhammad Jarral extended his heartfelt thanks to all those who participated in the Qulkhawani session and offered special prayers for forgiveness of the deceased. He thanked all the guests especially Shaykh-ul-Islam Dr Muhammad Tahir-ul-Qadri for his exclusive supplications for his late brother. May his soul rest in peace and may Allah Almighty bless his family to bear this great loss with patience.