Advertise Here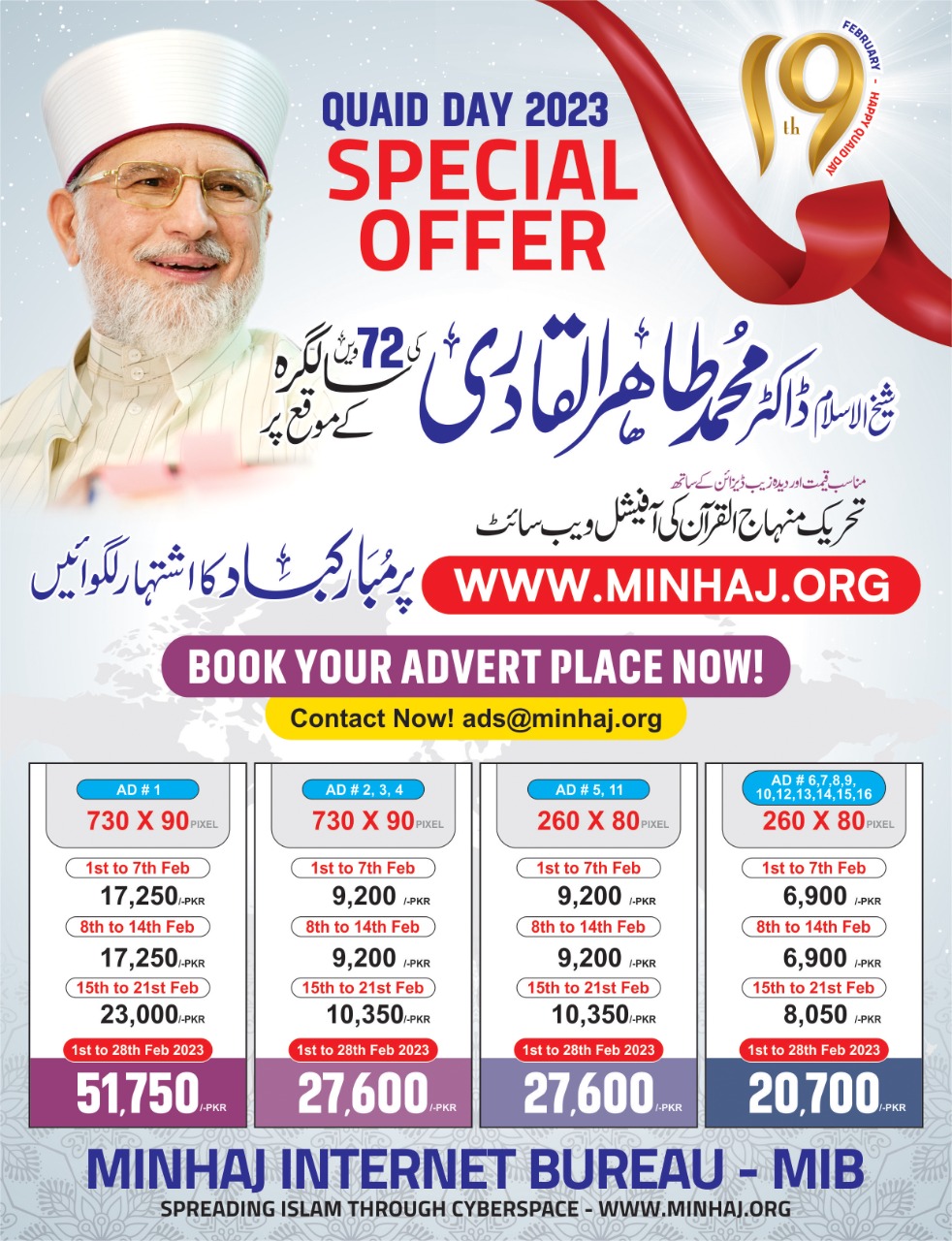 The amount you pay will be used to publish more and more books and speeches online for FREE.
Service is available on First Come First Served basis.
ADs will be displayed at the home page of www.minhaj.org.
Different positions and sizes of ADs as described in the bellow image.
Millions of visitors will see your banner world wide as you can see our visitors in the other image.
If you don't have any web link, we will add a page containing your message. You can also add your photo into your message page.
​Payments can be sent by PayPal, Western Union, or any other reliable source.​​
So why wait? Contact us to get more details. -
Do not forget to mention your desired AD Place Number in your order.
Advert Places
You can choose one of the places bellow for your advert: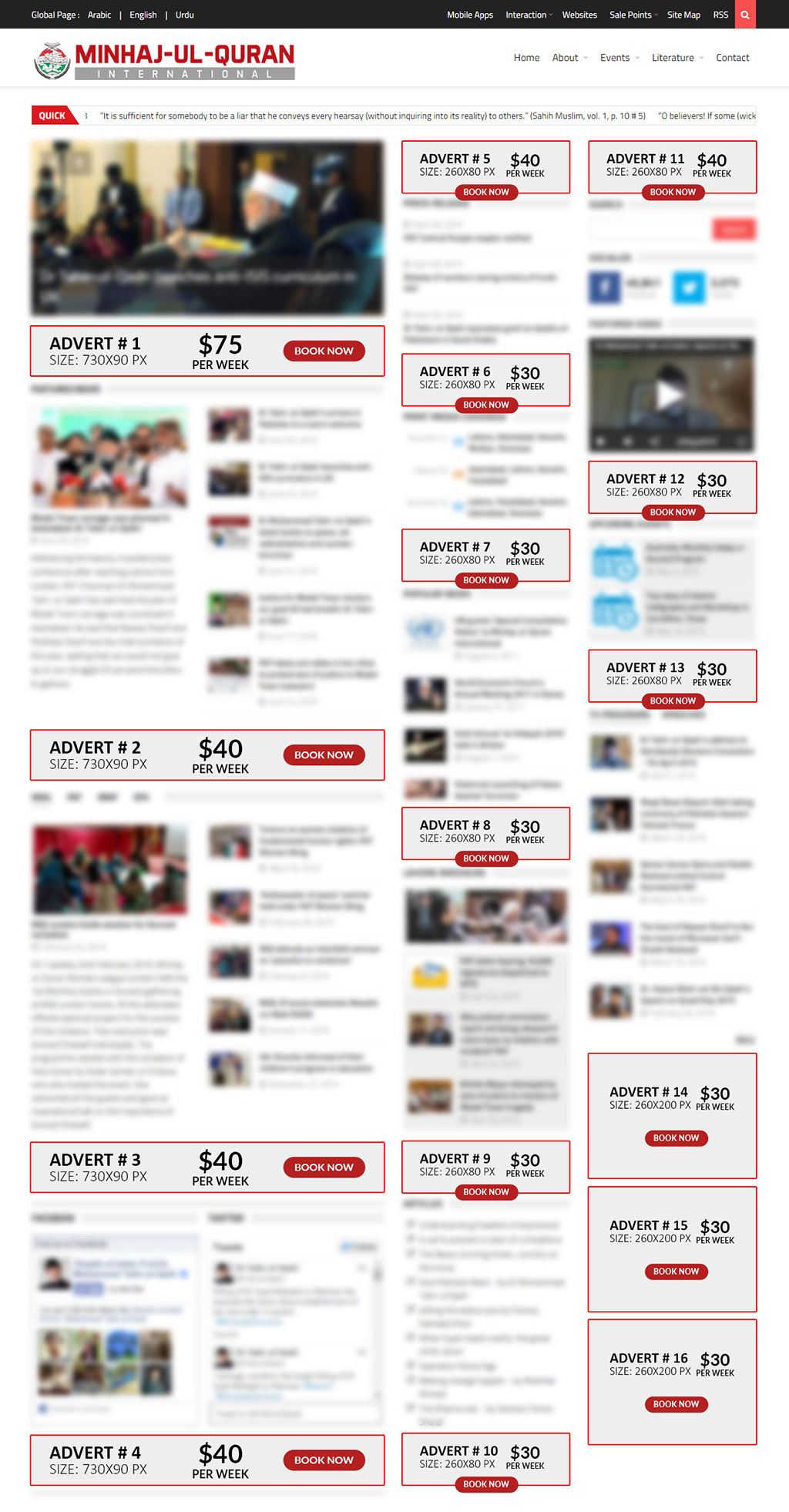 World Wide Visitors
In the image bellow, you can see 1000s of cities from various countries of the world where from we are getting our visitors. Most of them are from Europe, USA, South Asia, Middle East & Far East. Even 100s of cities from Africa, Latin America & Australia are also providing a lot of visitors on daily basis. Almahdulillah