Construction of Islamic Centre Murree enters its last phase
Minhaj Welfare Foundation (MWF) is working on the projects of welfare, education and health in Pakistan. This includes 573 primary, middle and high schools, 41 colleges and a national chartered university in Lahore. It is a vast network equipping over a hundred thousand students with modern knowledge in different fields. Minhaj Islamic Centre Murree is one of projects.
Secretary General of MQI Dr Raheeq Ahmad Abbasi inaugurated this project on April 19, 2009 last year. Mr. Asad Abbasi has donated this four-kanal patch of land to Minhaj Welfare Foundation for the construction of a school and college. The construction work started in December 2009. MWF UK is funding this project. A three-member central committee was formed for this project which included Iftikhar Shah Bokhari as its head, besides Mian Iftikahr Hussain and Engineer Afzal Ghous as members. The team is responsible for looking after the entire construction work and ensuring compliance with standards.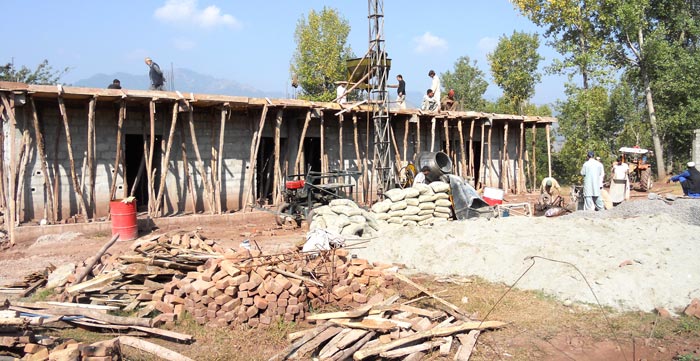 The building has been divided into three phases. Five rooms are being constructed in the first phase. This three-storey building would be tremor-proof. On 12th of October, the first phase neared its completion with the construction of a roof.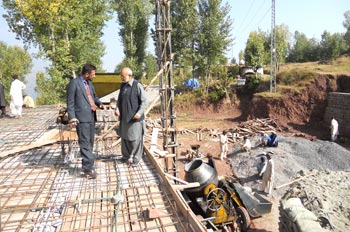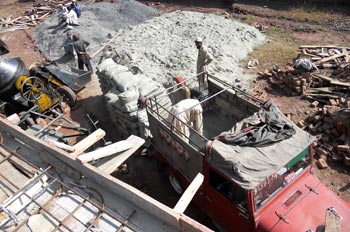 Minhaj Welfare Foundation has also got a motor pump installed at the site, which is also benefiting hundreds of people around the Islamic centre. The plot was leveled in May 2010, and the construction of walls is also complete. After building the roof, the interior painting would be completed in a month's time. That would complete the first phase of its construction.