MWL pays rich tributes to Malala Yousafzai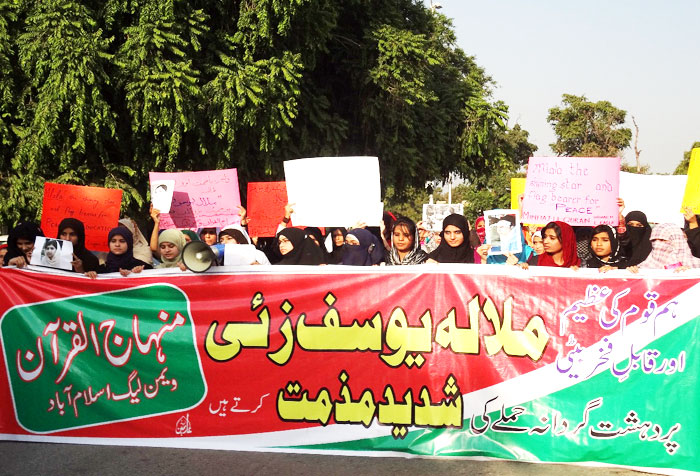 ISLAMABAD, October 13: The workers of Minhaj-ul-Quran Women League (MWL) on Saturday paid rich tributes to the child education activist Malala Yousafzai and demanded of the government to bring her attackers
to justice.
The demand was made during a protest demonstration in front of National Press Club Islamabad.
A large number of women demonstrators were chanting slogans in favour of education and Malala Yousafzai. They were also carrying placards inscribed with slogans such as 'We are proud of you brave Malala' and 'Malala you are beacon of light'.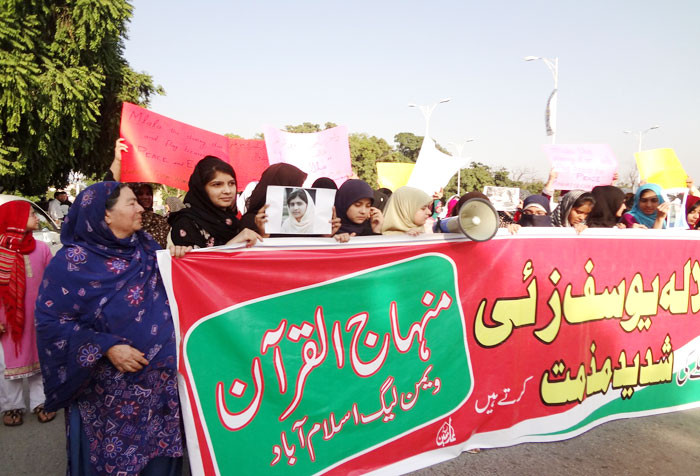 Speaking on the occasion, President of Minhaj-ul-Quran Women League Islamabad chapter Razia Naveed condemned the attack on Malala and said the attackers were not Muslims but were in fact the agents of anti-Islam forces. "Islam abhors terrorism in all its forms and manifestations. It does not allow torture of girl children socially, physically, mentally and economically," she said.
She said that rights given to women by Islam were obvious but despite that women were being kept deprived of their due rights in the society. She said that time was not far away when the nation would get united under the leadership of Dr. Tahir-ul-Qadri and make Pakistan a truly Islamic welfare state as envisioned by Quaid-e-Azam Muhammad Ali Jinnah and Allama Iqbal.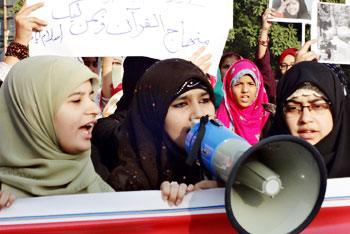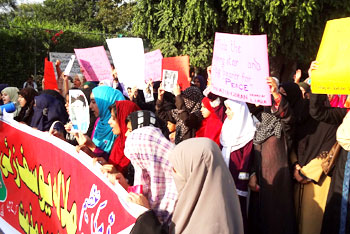 Razia said that in March 2010 Dr. Tahir-ul-Qadri issued a 600-page decree against terrorism." The decree makes it clear that terrorism is terrorism, violence is violence and it has no place in Islamic teaching and no justification can be provided for it, or any kind of excuses or ifs or buts", she added.
Other MWL leaders including Nusrat Ameen, Tayyaba Saleem and Sundas Rauf also spoke on the occasion. They also prayed for swift recovery of Malala and her two other girl colleagues, who suffered injuries in the incident in Swat.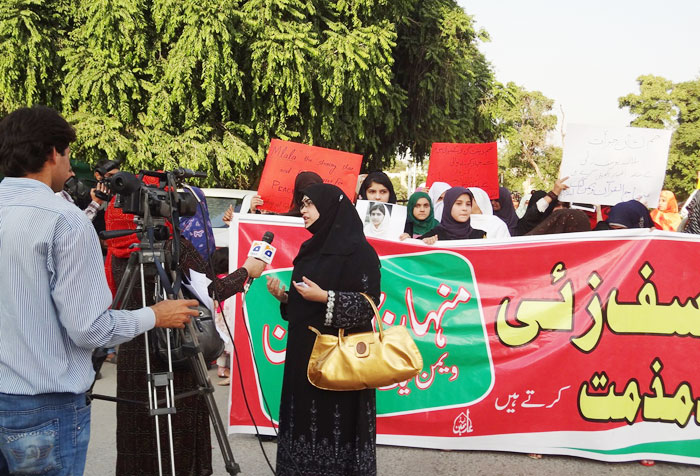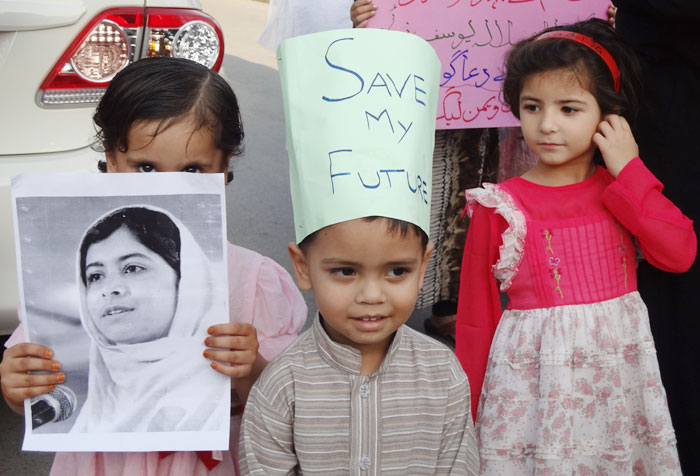 Online Media Coverage