Strengthening hands of Dr Tahir-ul-Qadri need of the hour: Dr Hussain Mohi-ud-Din Qadri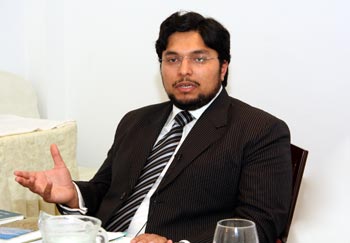 Federal Minhajian Forum, a representative organization of graduates of Minhaj University Lahore living in the federal capital, met in their office in Karachi Company in G-9 sector of Islamabad on November 28. The highlight of the meeting was telephonic speech of Dr Hussain Mohi-ud-Din Qadri. The guest of honour on the occasion was Allama Rana Muhammad Idrees Qadri, whereas Prof Abdul Quddus Durrani, president of the Forum, presided over the programme.
More than 40 Minhajians attended the meeting including Prof Abdul Quddus Durrani, Hafiz Aftab Ahmad, Amjad Ch, Muhammad Rizwan, Muhammad Zahid, Muhammad Mohsin Bhatti, Hafiz Muzzamil Hussain, Najam-us-Saqib, Ghulam Jeelani, Arshad Mustafavi, Hamid Raza, Zille Hassan Qadri, Shamraiz Awan, Muhammad Sajid Hussain, Khizar Hayat Naqshbandi, Mohsin Abbasi, Azhar Altaf Abbasi, Qaiser Mahmood, Rizwan Abbasi, Tassaduq Hussain, Muhammad Zuhair Siddiqui, Hafeez Kiani, Muhammad Adil Sufyan, Waqas Khan Tanoli, Ijaz Ahmad Khan, Shahid Nawaz, Anser Ali Qadri, Muhammad Ayub Abbasi, Muhammad Waqas Abbasi, Amir Malik and Muhammad Babar.
Hafiz Muzzamil Hussain started the proceedings of the programme with the recitation from the Holy Quran followed by Naat, which was presented by Anser Ali Qadri. Shamraiz Awan conducted the programme.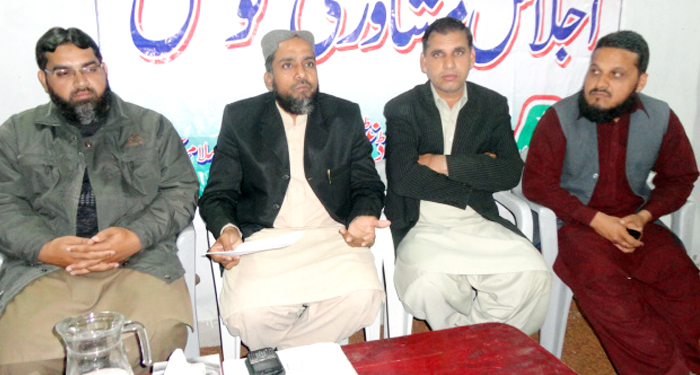 Addressing the meeting, Dr Hussain Mohi-ud-Din Qadri said that it was nice to do good but if a good act is performed on time, it becomes all the more important as well as relevant. He said that it was time we supported Dr Muhammad Tahir-ul-Qadri in his mission. He said that Dr Tahir-ul-Qadri was coming back to save the country and strengthening his hands for this cause was the need of the hour. He said that if we did not rise up to the challenge now, there will be nothing left to change. He said that Minhajians were the frontrunners of MQI and they would play their due role in sending the current electoral system packing.
Rana Muhammad Idrees Qadri, speaking on the occasion, said that December 23 was an important day in history of MQI and it was responsibility of Minhajians to make this day a success by making their contributing to the cause of public awareness. He said that it was time we took to Minar-e-Pakistan on the said day to restore people's rights. He said that tsunami of people belonging to all walks of life would welcome Dr Tahir-ul-Qadri on his arrival.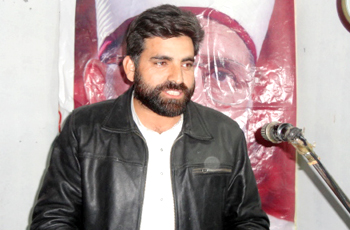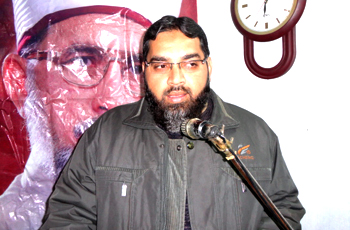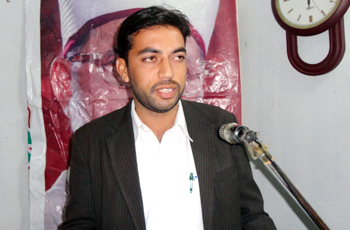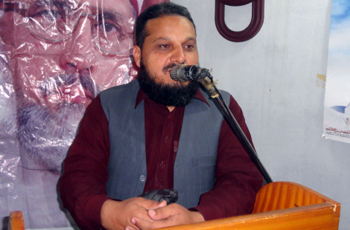 Muhammad Hafeez Kayani, Secretary General of Minhajians Forum, presented the annual progress report in the meeting. The meeting took up two-point agenda.
Return of Dr Muhammad Tahir-ul-Qadri to Pakistan
Reorganization of Federal Minhajians Forum
The meeting decided to postpone the reorganization after the 23rd of December. Muhammad Sajid Hussain replaced Shafqat Ali Baghdadi as senior vice president who proceeded abroad.