GEO News: Tahir-ul-Qadri's Long March enters Islamabad
ISLAMABAD: The Tehreek-e-Minhajul Quran long march being led by Dr Tahir-ul-Qadri's has entered Islamabad - the federal capital of Pakistan.
The rally will make its way to the Blue Area where a sit-in will be held until the demands of the Tehreek-e-Minhajul Quran are met. Strict security arrangements were made along the route of the long march and mobile phone services have been suspended in Islamabad.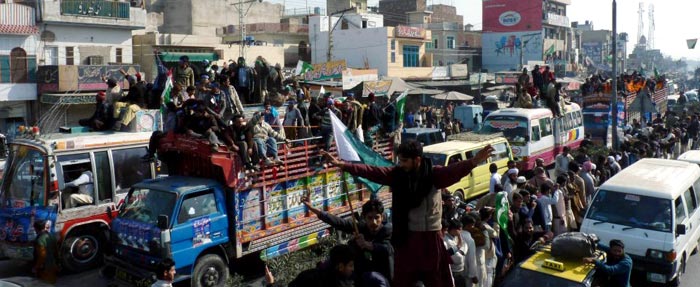 A large number of people have gathered at Jinnah Avenue to welcome the Tahir-ul-Qadri's -led march that has entered the capital city and is making its way forward. A big number of youth is present in the participating crowd while many women have also turned up at the show, some of them with their kids.
The charged protestors carrying national flags and plycards are in a festive mood and chanting slogans for bringing about a change in the country.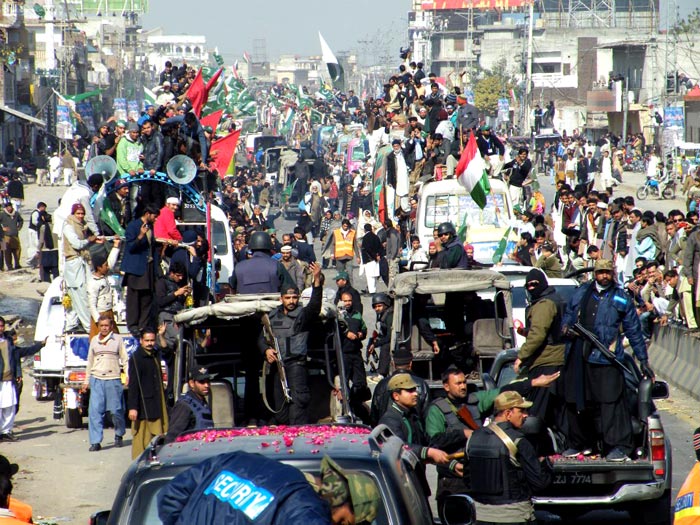 The crowd has brought drinking water, edibles and other essentials along with them to make out on the roads of the Federal Capital in a chilling weather. They are ready to stand behind their leader Tahir-ul-Qadri's for as many days as it takes to push for their demands.
Tahir-ul-Qadri, who returned to Pakistan last month after years in Toronto, accuses the government of being corrupt and incompetent, and says polls cannot be held until reforms are enacted.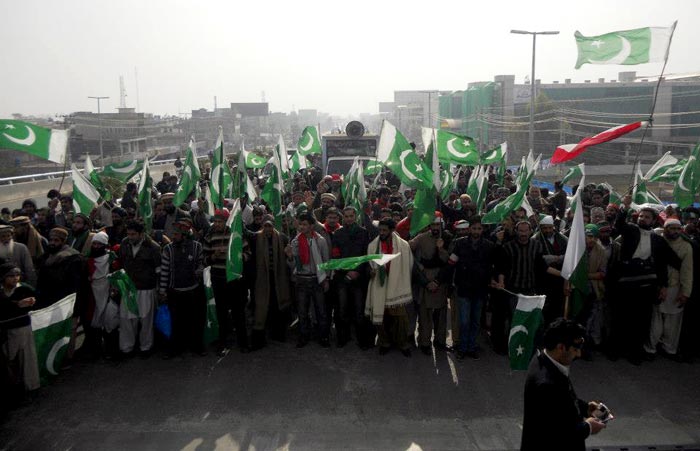 He claimed to be leading one million people into Islamabad, where they will camp out on the streets until their demands are accepted.
"We will stay in Islamabad until this government is finished, all the assemblies are dissolved, all corrupt people are totally ousted, a just constitution is imposed, rule of law is enforced, and true and real democracy is enforced," Tahir-ul-Qadri's told AFP on Monday.