Dawn: SC to hear Qadri's petition for reconstitution of ECP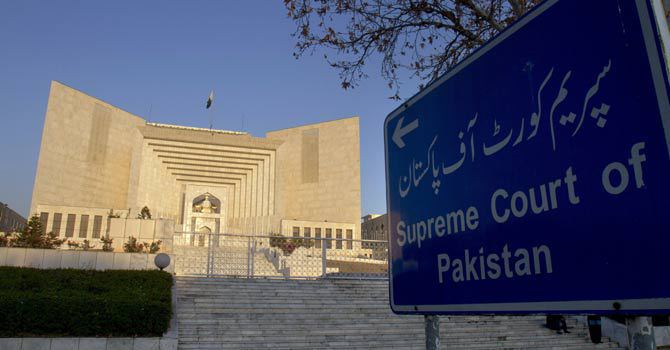 ISLAMABAD: Pakistan's top court on Friday accepted for hearing a petition seeking immediate reconstitution of the election commission, just weeks before dissolution of assemblies in the run-up to the general elections.
The petition, filed Thursday by Pakistani firebrand cleric Dr Tahirul Qadri, who heads the Pakistan Awami Tehrik (PAT), also calls for the appointment of a new chief elections commissioner and the four members of the Election Commission of Pakistan (ECP).
Qadri pleads their appointments were "not in accordance with the provisions of Articles 213 and 218 of the Constitution, hence all these appointments are void ab initio."
The Supreme Court has announced Monday, Feb 11, as the date for hearing the petition, although it said that a bench will be constituted later for proceedings on the case.
Dr Qadri, who intends to plead the case himself, has also pleaded to the court to restrain the ECP from working pending a decision on the case.
Earlier Friday, renowned lawyer and Pakistan People's Party (PPP) leader Barrister Aitzaz Ahsan had expressed his fear that general elections may be postponed if the apex court admits Qadri's petition for hearing.
This is the first time in Pakistan's history that an elected government is set to complete its full five-year term and transfer power to another administration after general elections in mid-May.
On Thursday, Imran Khan's Pakistan Tehrik-i-Insaf (PTI) also joined hands with Dr Qadri in his call for a powerful election commission and an impartial caretaker government to ensure free and fair polls.
Source : http://dawn.com/2013/02/08/sc-to-hear-qadri-petition-for-reconstitution-of-ecp/