Geo News: "I don't think elections will be delayed", says Qadri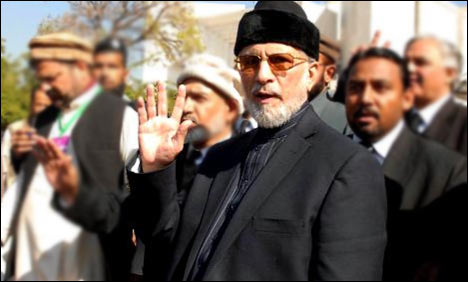 ISLAMABAD: Tehreek-e-Minhaj-ul-Quran (TMQ) Chief Dr Tahir-ul-Qadri Monday said that he doesn't think that the elections would be delayed, Geo News reported.
Talking to the media on his arrival outside the Supreme Court to represent the hearing of his petition, Dr. Tahirul Qadri said that it was the responsibility of the Election Commission of Pakistan (ECP) to meet the transparency requirements in accordance with the constitution of Pakistan. He said that the institution, which is to ensure transparency, its own formation was not according to the constitution.
Responding to a question, TMQ chief said, "I do not think that the elections will be delayed." He said that all that he wanted that elections should be held in a transparent manner.