PAT slams political parties for lack of effective anti-terror strategy
Dr Raheeq Ahmad Abbasi, President of Pakistan Awami Tehreek, has said that interpreting the incidents of terrorism in terms of being a law and order problem is tantamount to underestimating the potency of challenge, which reflects the lack of preparedness and ability to take on the monster which is eating into vitals of our state and society.
He said that legislation was done for five years to protect interests of the privileged few. He further said that the Abbas Town tragedy in Karachi proved that the political parties did not have any solution or courage to deal with terrorism. He said that Pakistan Awami Tehreek condemned terrorism in all its forms and manifestations.
Dr Raheeq Abbasi expressed these views while addressing a press conference in Islamabad on March 4.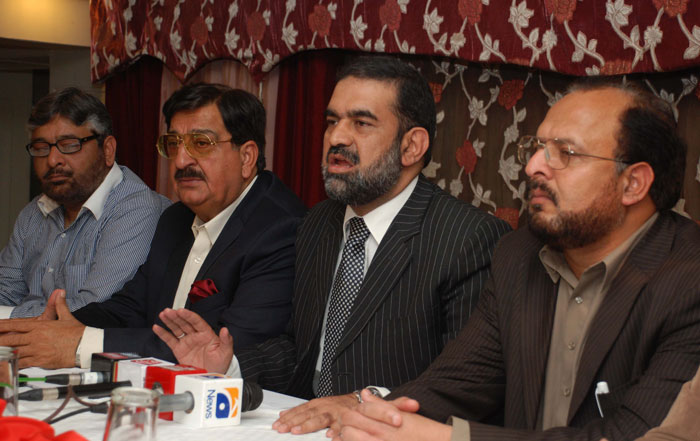 Dr Abbasi said that the Election Commission was being pressurized by the political parties to fall in line and there were bleak chances that pre-poll scrutiny of the candidates would take place both in letter and spirit. He said that PAT subscribed to the idea of 'save State, not politics', adding that if its demands were not met, all options were available on the table.
PAT President said that thanks to Dr Tahir-ul-Qadri's struggle, the people had now greater understanding of constitutional matters. He said that PAT supported the changes in nomination form but it lay with the President awaiting approval for last ten days. He said that keeping in view sustained pressure being brought to bear on the ECP by political parties, there were strong apprehensions that it might withdraw from the changes proposed in the nomination form.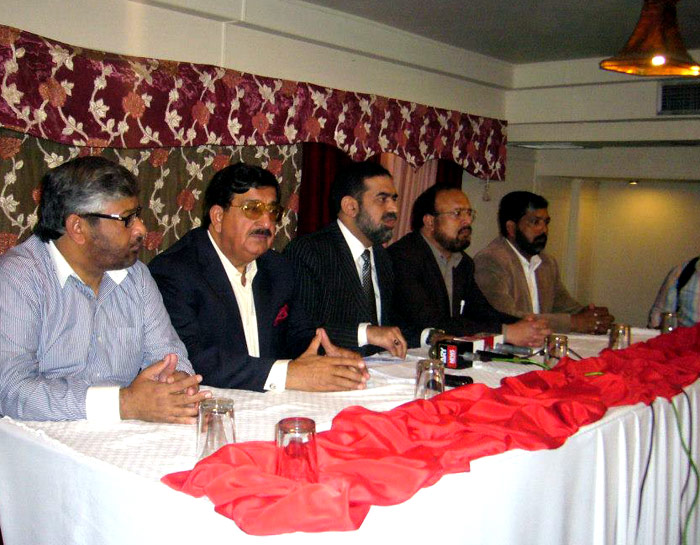 Dr Raheeq Abbasi said that his party had objections to clause 3 and 4 of nomination paper and demanded amendment in them. He said that it was perplexing to know that those who took stay orders and defaulted on payment of utility bills had been given concession all of a sudden, which would provide a new lease of life to loan defaulters, and tax evaders. He said that decreasing scrutiny period from proposed 30-days to 7-days would be akin to leaving electoral field open to notorious characters as this period was insufficient to conduct scrutiny in entirety. He said that fake degree holders took wrong oath of office, which rendered their oath dubious and they were no more 'sadiq and ameen'.
Dr Raheeq Abbasi said that loan write-off was not a crime before 1985, demanding that the lists of those who took loans and got them written off since 1972 onwards should be published. He warned that a conspiracy was afoot again to impose corrupt elements on the nation. He said that the Supreme Court also appeared annoyed with the conduct of the ECP, saying that when Dr Tahir-ul-Qadri raised the same matter in the apex court, he was not heard. He said that if the Election Commission could not bear pressure of the political parties, it had no justification to be in office and should call it a day instead. He made it clear that if the Islamabad Long March Declaration was not implemented, PAT would be free to invoke all options at its disposal.
In reply to a question, Dr Abbasid said that if the elections did not appear to be free, fair and transparent, his party would adopt the way of revolution. He said that the final decision whether to take part in elections or not would be announced on March 17 in a public meeting in Rawalpindi.
Answering another question, he said that the country was being run by printing more currency notes whose brunt would be borne by the people. He said that the politics of 'deal-making and collusion' defined last five years of so-called civilian government while the country continued to lurch from one crisis to another.
PAT Secretary General Khurram Nawaz Gundapur, Deputy Secretary General Sardar Mansoor Khan, Secretary Information Qazi Faiz-ul-Islam, Secretary Coordination Sajid Bhatti, Ibrar Raza Advocate, Ishtiaq Maher Advocate, Ghulam Ali Khan, Shamraiz Awam and others were present on the occasion.