Only few hours left of Nawaz govt: Dr Tahir ul Qadri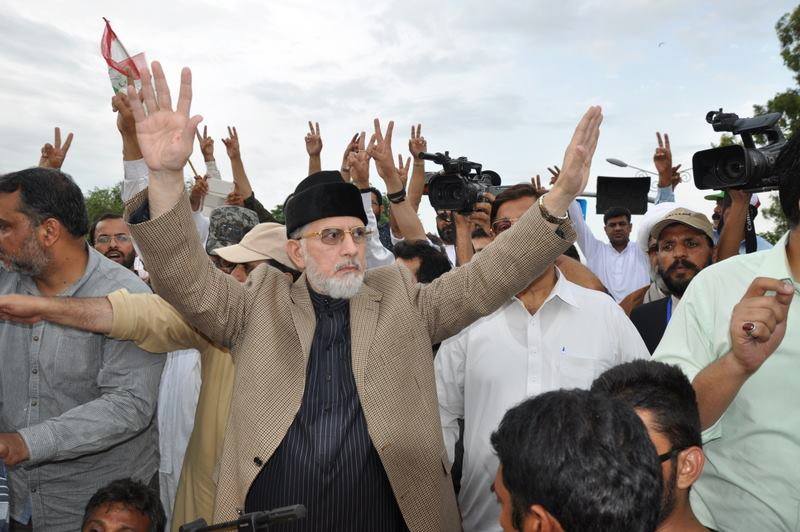 FP MONITORING DESK ISLAMABAD:– Pakistan Awami Tehreek (PAT) Chief Dr. Tahirul Qadri has said that the Nawaz Sharif government will be over with next few hours. He said that Nawaz Sharif has already left Prime Minister House for his residence in Jati Umra, Lahore.
Talking to the sit-in in Islamabad, Dr. Qadri said that under current system, neither can corruption be eradicated nor can the people get their rights.
Dr. Tahirul Qadri said that he has already presented his 10-points charter of demands. He said that the prosperity of people lied only in the change of the current administrative system. PAT Chief said that revolution against unconstitutional system is inevitable.
Dr. Tahirul Qadri said that there will be no space for corrupt officers in national government. He said that corruption will be eradicated completely from Pakistan and 1000 billion rupees will be saved annually by curbing corruption. "We shall end the system of financial terrorism through revolution", said PAT Chief.
Source: http://thefrontierpost.com/article/191308/Only-few-hours-left-of-Nawaz-govt-Tahirul-Qadri/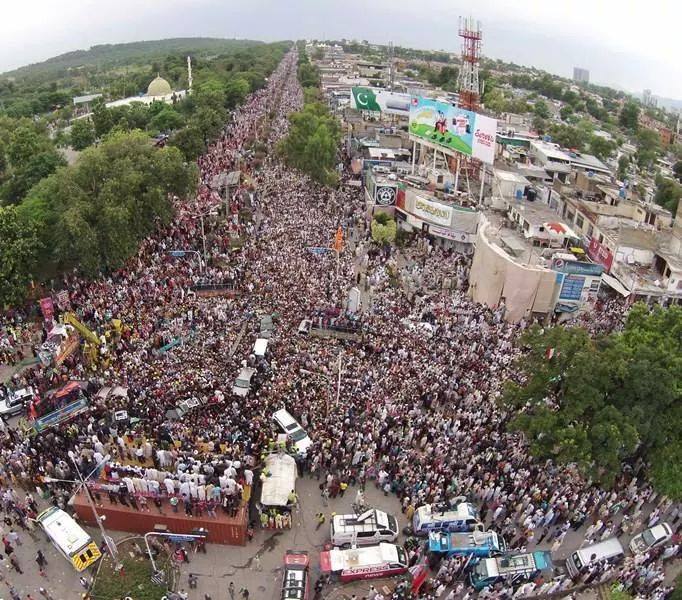 Source : http://thefrontierpost.com/article/191308/Only-few-hours-left-of-Nawaz-govt-Tahirul-Qadri/