New 'Awami parliament' to convene at 5pm on Tuesday, announces Qadri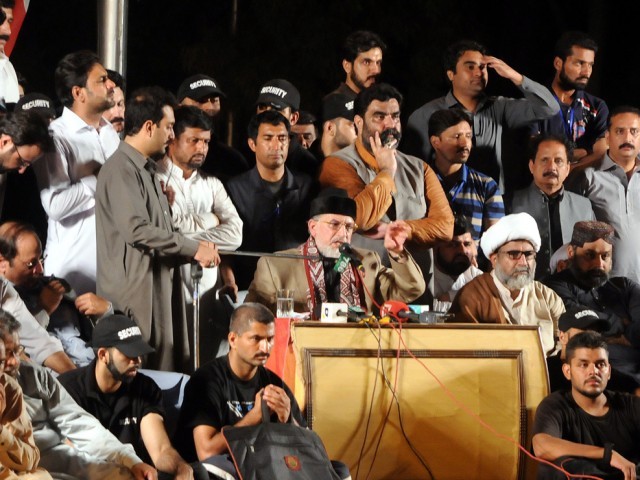 ISLAMABAD: After holding a sit-in in Islamabad for two days, Imran Khan on Sunday called on his supporters to kick off a countrywide civil disobedience campaign to push the prime minister to resign – appealing to the public to stop paying utility bills and taxes to the government.
He also gave the prime minister 48 hours to resign.
Earlier, Dr Tahirul Qadri, the chief of the Pakistan Awami Tehreek (PAT), which is also holding a sit-in in Islamabad, had also given the government 48 hours (until midnight Monday) to meet his demands – which include the dissolution of the current assemblies and the formation of a national government.
Neither specified what would happen in case the government didn't comply.
Meanwhile, the government on Sunday decided to form two different committees to negotiate with PAT chief Tahirul Qadri and PTI chief Imran Khan in a bid to end the political standoff.