Our struggle is 100pc constitutional and legal: Tahirul Qadri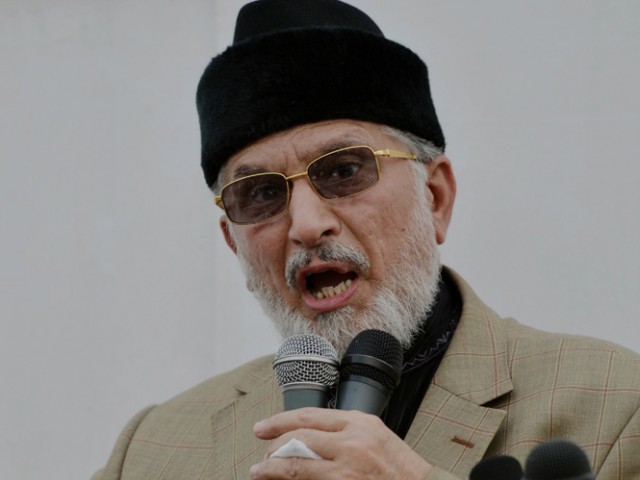 PAT Chief said that interpretation of the constitution should not be done according to one's will
ISLAMABAD: (Dunya News) – Pakistan Awami Tehreek (PAT) Chief Dr. Tahirul Qadri has said that constitution is not just a piece of paper. He said that his struggle was completely legal and constitutional.
Speaking to the participants of the sit-in at Constitutional Avenue today (Saturday), Dr. Tahirul Qadri said that nobody should interpret the constitution according to his own will. He said that nations speak through their constitutions and it is not something that anyone can interpret it without proper knowledge.
Dr. Qadri said that people of Pakistan have not yet been able to achieve the ideals of equal distribution of wealth, cheap justice and right to information. He said that people vote their representatives to power and exercise their right under the Article 5 of the constitution in order to elect their representatives.
Tahirul Qadri said that it is the duty of the elected representatives to serve their electorate. He said that his struggle was 100% constitutional and legal.
Source: http://dunyanews.tv/index.php/en/Pakistan/233801-Our-struggle-is-100pc-constitutional-and-legal-Ta
Source : http://dunyanews.tv/index.php/en/Pakistan/233801-Our-struggle-is-100pc-constitutional-and-legal-Ta