Model Town Incident: JIT recommends registration of case against Shahbaz, Sanaullah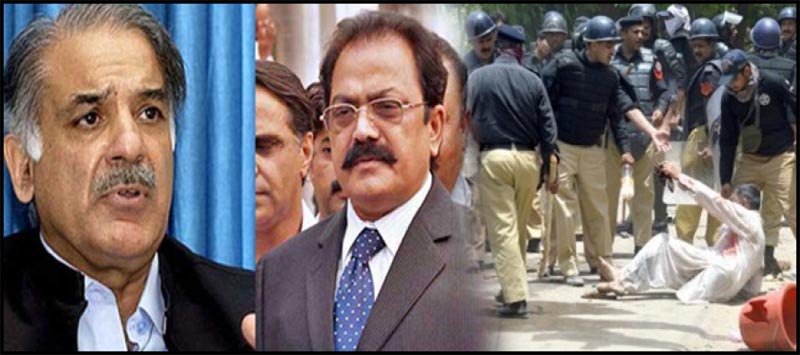 LAHORE: The Joint Investigation Team formed to investigate Model Town Incident has recommended registration of case against Chief Minister Punjab Mian Shahbaz Sharif, his personal secretary Tauqeer Shah and former law minister Rana Sanaullah, ARY News reported.
According to details, the JIT report was made public today and the recommendations include registration of cases against Chief Minister Punjab, his personal secretary Tauqeer Shah, then law minister Rana Sanaullah and some senior police officers.
The JIT report also recommends cancellation of old and registration of a new F.I.R of the tragic incident.
The victim of the incident, Pakistan Awami Tehreek (PAT) also alleged that the CM Punjab is responsible for the tragedy while the party chief Tahir-ul-Qadri and workers are also staging a sit-in in country's capital Islamabad.
It must be remembered that at least 14 workers of Pakisan Awami Tehreek (PAT) were killed and more than 90 were injured in the Model Town on June 17.
Source: http://arynews.tv/en/model-town-incident-jit-recommends-registration-of-case-against-shahbaz-sanaullah