Fiery Qadri denies PM Nawaz, Nisar's claims on army intervention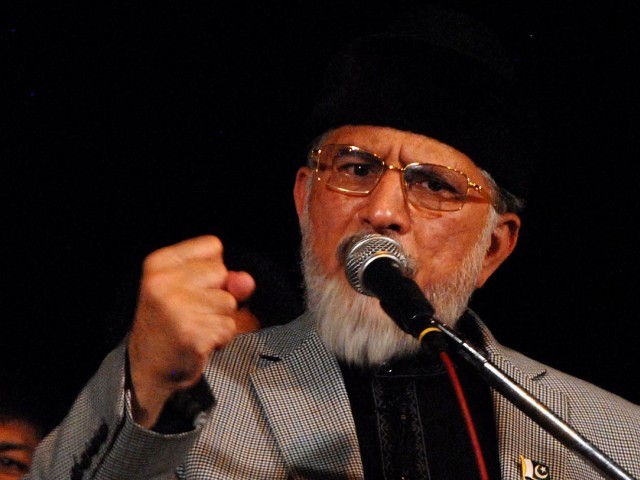 ISLAMABAD- Shortly after the National Assembly session ended where Prime Minister Nawaz Sharif and Interior Minister Chaudhary Nisar claimed that the army was called in to mediate in talks with the protesting parties in the Red Zone on the demands of the parties, Pakistan Awami Tehreek Chief Dr. Tahirul Qadri rubbished the claim and said that the PM and his minister have 'lied to the nation'.
" I came out at once when I heared them," he said while addressing his supporters gathered outside his container at the sit-in.
" They have betrayed the nation and have lied on the floor of the national assembly," he said.
"They say they did not request the army to mediate. It's a lie. The request came from the PM and his government."
The PAT Chief demanded the PM should impeached for lying on the NA floor.
Source: http://www.pakistantoday.com.pk/2014/08/29/national/fiery-qadri-denies-pm-nawaz-nisars-claims-on-army-intervention/
Source : http://www.pakistantoday.com.pk/2014/08/29/national/fiery-qadri-denies-pm-nawaz-nisars-claims-on-army-intervention/