Dr Qadri shows 'metallic bullet-riddled' workers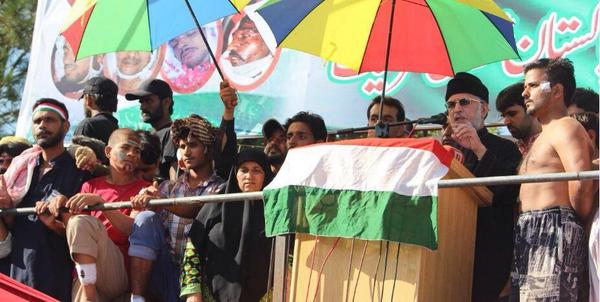 ISLAMABAD: Pakistan Awami Tehreek (PAT) Chairman Dr. Tahirul Qadri Sunday presented before the media his injured workers, which he believed, received metallic bullets in clashes with the police when they marched towards Parliament House two weeks ago.
Talking to media atop his container in Islamabad, Qadri showed wounds on bodies of the PAT workers and lambasted on the government for using force against what he called peaceful protesters.
He asked as to which constitution and law these rulers are talking about.
The government resorted to worse crackdown against the PAT workers in Islamabad than the one in Model Town on June 17, Qadri claimed.
There is an occupation of Pakistan Muslim League-Nawaz (PML-N) in Pakistan Institute of Medical Sciences (PIMS), he alleged. -Samaa
Source: http://www.samaa.tv/pakistan/14-Sep-2014/qadri-shows-metallic-bullet-riddled-workers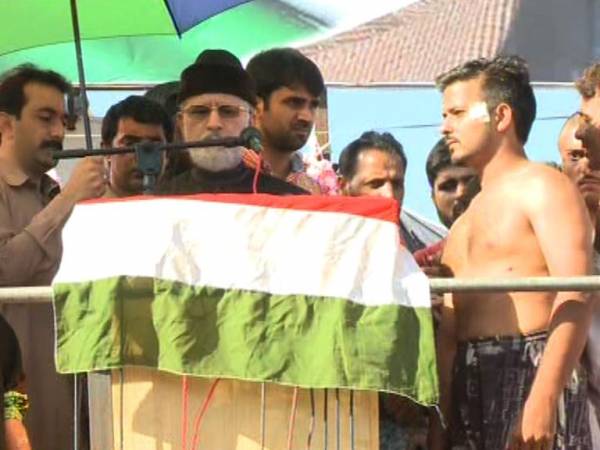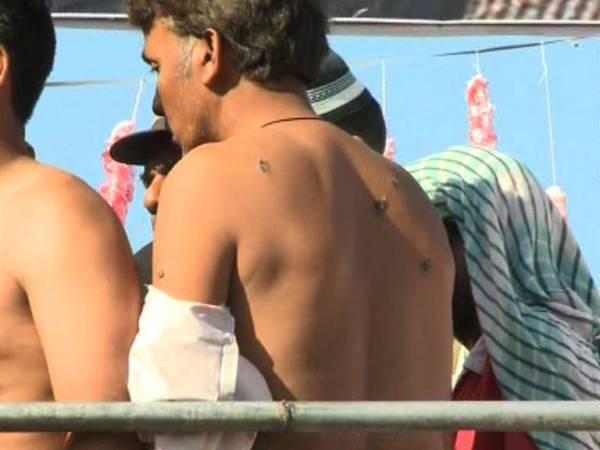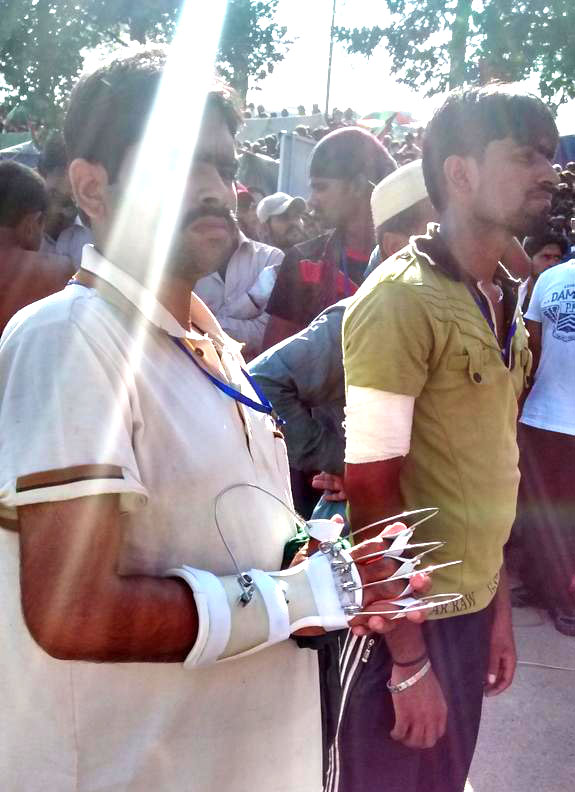 Source : http://www.samaa.tv/pakistan/14-Sep-2014/qadri-shows-metallic-bullet-riddled-workers