Qadri kicks off 'Go Nawaz Go' campaign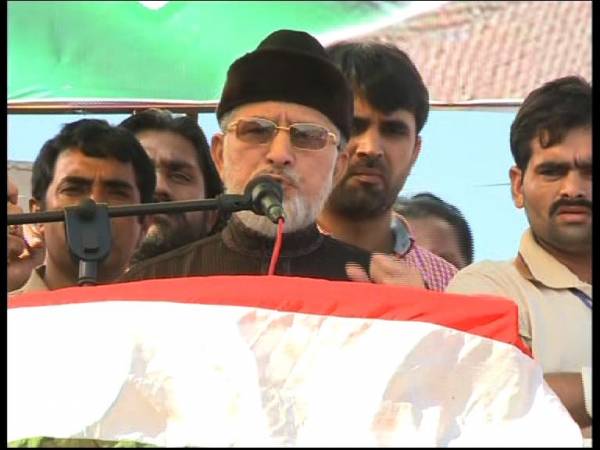 ISLAMABAD: Pakistan Awami Tehreek (PAT) leader Dr Tahir ul Qadri launched a 'Go Nawaz Go' campaign on currency notes to intensify his anti-government movement.
Addressing the participants of Inqilab March on Sunday, Qadri said that a rape case registered against sons of a PML-N's MNA was forcefully withdrawn.
"Law and democracy should observe a hunger strike. If there is any conscience left in the nation, they would announce a hunger strike," he said.
"People are going on hunger strikes just to get their basic human rights which other countries are enjoying."
Dr Qadri alleged that protective embankments were not broken in time to save two mills of Sharif brothers. 'We want a system which could stop thieves from reaching the Parliament," he said.
"We are talking of principles, law and constitution. If government adopts course of violence, it will be responsible for it," he said
The PAT chief said fair and transparent investigation of elections was not possible in the presence of Nawaz Sharif. – SAMAA
Source: http://www.samaa.tv/pakistan/14-Sep-2014/qadri-kicks-off-go-nawaz-go-campaign
Source : http://www.samaa.tv/pakistan/14-Sep-2014/qadri-kicks-off-go-nawaz-go-campaign