Revolution has turned into national awakening: Qadri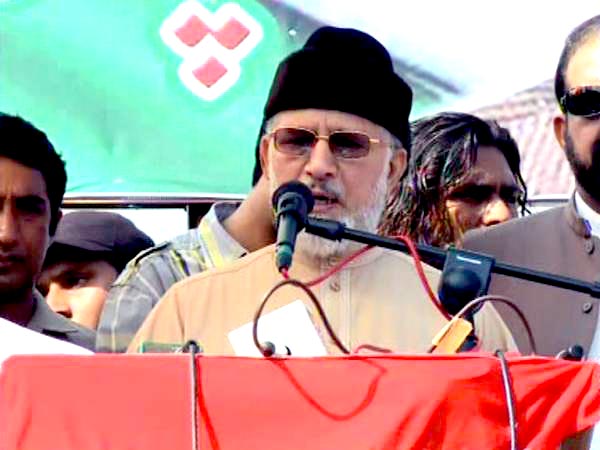 ISLAMABAD: Pakistan Awami Tehreek (PAT) head  Tahir-ul Qadri said that days were numbered for the so-called Prime Minister Nawaz Sharif.
Addressing his supporters on Tuesday, Qadri said revolution has become a movement of national awakening.
He said ongoing struggle for bringing about a revolution is exposing corruption. The PAT chief said 'Go Nawaz Go' movement has been launched everywhere in the country.
He said that Prime Minister Sharif met his own political workers in a flood-hit area and returned to Islamabad. "Parliament has become deaf and dumb. It can't listen to the sufferings of masses," he said.
He said that rulers have become richer while poor have become poorer.
Dr. Qadri announced that children participating dharna would march on the Parliament House. – SAMAA
Source: www.samaa.tv
Source : http://www.samaa.tv/pakistan/16-Sep-2014/revolution-has-turned-into-national-awakening-qadri