Samaa News: PTI, PAT hold protest outside PM's residence in London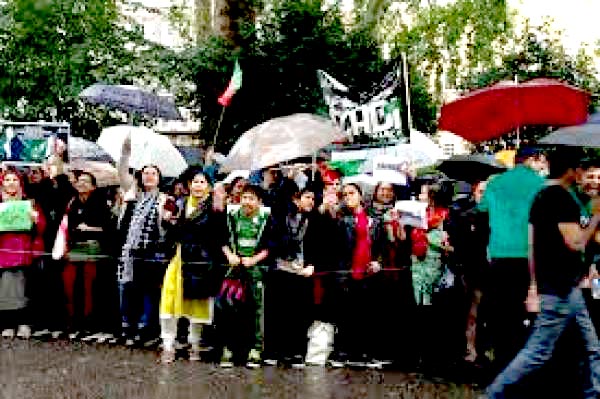 LONDON: Supporters of Pakistan Tehreek-e-Insaf (PTI) and Pakistan Awami Tehreek (PAT) held a protest demonstration outside the residence of Prime Minister Nawaz Sharif in London on Tuesday.
Demonstrators carrying PTI and PAT flags chanted "Go Nawaz Go' slogans.
In a message on micro-blogging website, PTI London chapter announced it doesn't endorse any protests outside any private residences and urged his supporters to seek prior confirmation from the party before joining any such protest.
Prime Minister Sharif, who is to address the UN General Assembly session, landed in London today on way to the United States. – SAMAA
Source: www.samaa.tv
Source : http://www.samaa.tv/pakistan/23-Sep-2014/pti-pat-hold-protest-outside-pm-s-residence-in-london