PM Nawaz slammed for lavish spending on foreign trips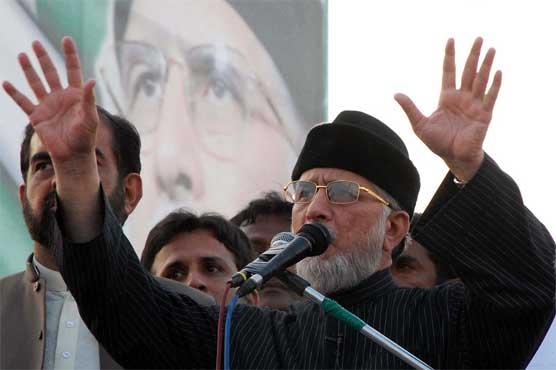 ISLAMABAD: Dr. Tahirul Qadri, chief of Pakistan Awami Tehreek, has slammed the Prime Minister Nawaz Sharif for his 'royal' spending on his foreign trips, especially his current visit to New York to attend UN General Assembly session, ARY News reported.
The PM is staying in a hotel with Rs 0.8 million of daily rent," lamented Dr. Qadri while addressing his supporters at a sit-in at D-Chowk, Islamabad.
Prime Minister Sharif is staying in an expensive hotel to just catch a glimpse of US President Barrack Obama and get a chance to shake hand with him," he said while castigating Mr. Sharif for frittering away national wealth on his visits.
He rejected the accusation about 'inqilab march' being funded by CIA, MI5 or MI6 or any other foreign agency.
The PAT chief said his truthfulness and honesty could not ever be 'sold'.
He said Islam stipulates that those leveling false allegations on somebody should be flogged with 80 stripes. He said rulers also deserve 80 flogs for their misleading statements and allegations.
He stressed that a uniform law should be in force for both – the poor and the rich.
Source: http://arynews.tv/en/pm-nawaz-slammed-for-lavish-spending-on-foreign-trips/