Dunya News: Extra-constitutional steps case: PAT raises questions in SC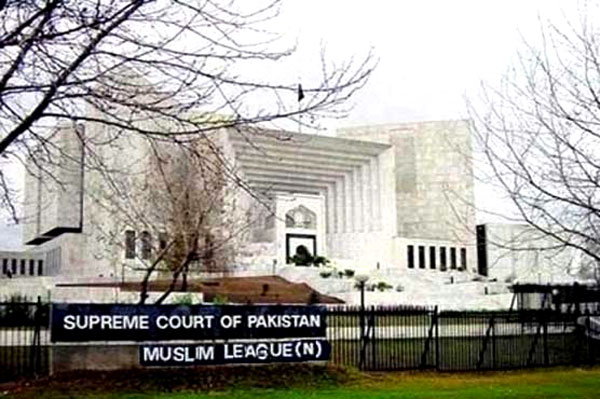 ISLAMABAD (Dunya News) – The case regarding extra constitutional steps was heard by larger bench headed by Chief Justice Nasirul Mulk on Tuesday, Dunya News reported.
During the case hearing, Pakistan Awami Tehreek (PAT) raised several questions in the Supreme Court (SC) regarding the ruling party and system of governance. Did the government fulfill the promises it made to the people in the name of democracy?, asked PAT's counsel. Don't we lack good governance in the country?, he added.
Referring to the local elections and the appointment of heads and ministers of institutions, he asked that hasn't the government violated laws?
PAT's counsel also raised a question about the members of assembly, asking if they don't misuse the development funds. He remarked that it is the responsibility of Members of National Assembly to work towards the progress of the country and to maintain law and order.
Talking about the rigged elections, PAT questioned the legitimacy of a government that has stolen somebody's mandate?
He asked if there is an accountability system to access the work of political parties and organizations. Why don't the accountability institutions in the country perform their duties?, asked PAT's counsel.
He further questioned if the government hasn't failed in providing justice, education and health facilities to the public in the last four decades? Has the government provided economic justice to the people of Pakistan? Isn't the government looting the citizens through their shady privatization policy?, asked PAT s counsel.
Source: www.dunyanews.tv
Source : http://dunyanews.tv/index.php/en/Pakistan/238944-Extraconstitutional-steps-case-PAT-raises-questions-in-SC