Dunya News: Tahirul Qadri announces 'countrywide movement' after Eid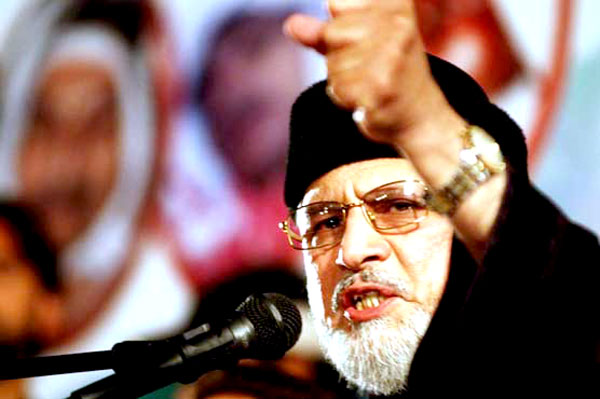 ISLAMABAD (Dunya News) – Pakistan Awami Tehreek (PAT) chief Dr Tahirul Qadri on Wednesday announced to turn the sit-in protest into the countrywide protest movement. He said the agriculture sector is facing downfall because of bad policies of the government, adding that the root of country's corruption is the 'political mafia', Dunya News reported.
Addressing the 'Inqilab March' participants who have been sitting in Islamabad for forty six days, Qadri lashed out at the mainstream politicians. He said that he doesn't recognize the oppression as democracy, adding that the real reasons of corruption in the country are those assembly members who do not want to transfer the power to the local bodies.
PAT chief said that he is going for a meeting, adding that if the matters are settled then he might be able to make an important announcement at night.
Source: www.dunyanews.tv
Source : http://dunyanews.tv/index.php/en/Pakistan/239208-Tahirul-Qadri-announces-countrywide-movement-after-Eid