Qadri, Khan offer Eid prayer at D-Chowk, Islamabad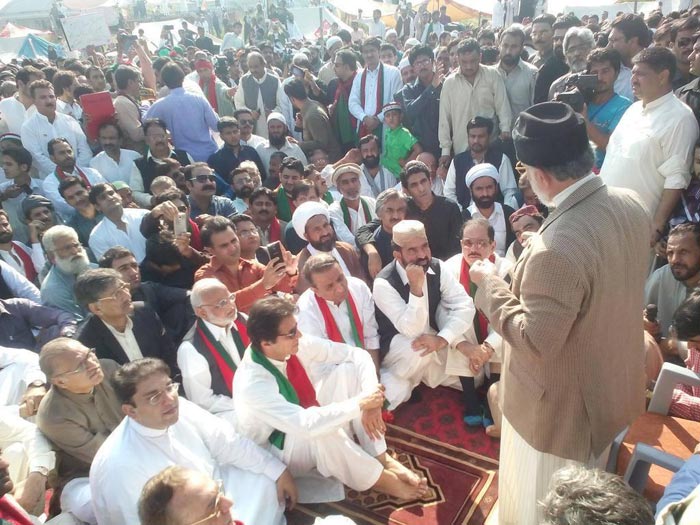 ISLAMABAD: Chief of Pakistan Tehreek-e-Insaf (PTI), Imran Khan, and Pakistan Awami Tehreek (PAT) leader, Dr. Tahir-ul-Qadri on Monday celebrated Eid with thousands of their supporters camped in Islamabad, Samaa reported.
Qadri led the Eid prayer at Islamabad's D-Chowk. The congregation was attended by Imran Khan and other political leaders.
Muslims in Pakistan are celebrating Islam's biggest festival with prayers, animal sacrifices, and savory friends/family feasts.
After offering Eid prayers, Muslims slaughtered sacrificial animals in the name of Allah following the Sunnah of Hazrat Ibrahim (AS). – Samaa.
Source: http://www.samaa.tv/pakistan/06-Oct-2014/khan-qadri-offer-eid-prayer-at-d-chowk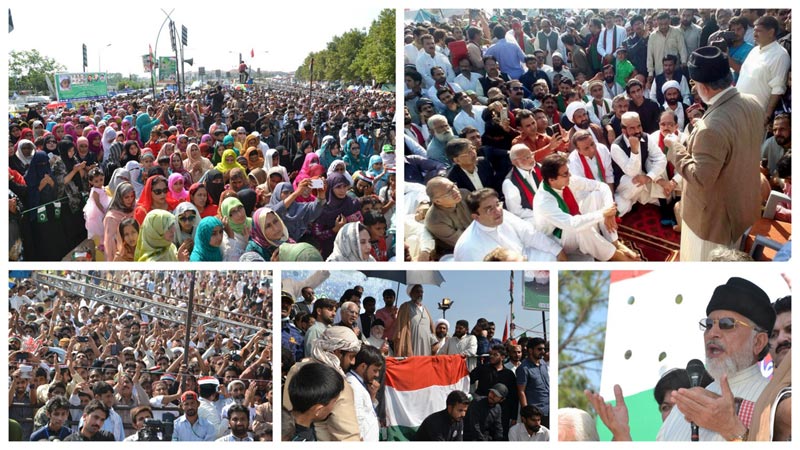 Source : http://www.samaa.tv/pakistan/06-Oct-2014/khan-qadri-offer-eid-prayer-at-d-chowk