Qadri says will ask for Qisas of 14 workers' killings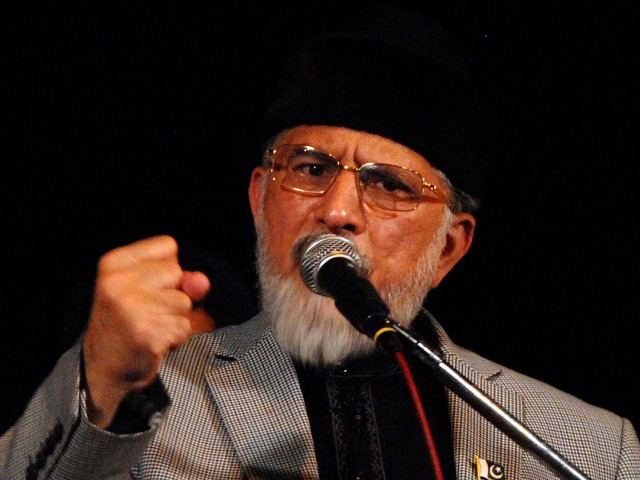 Pakistan Awami Tehreek (PAT) Chairman Dr Tahirul Qadri on Sunday denied that he had made a deal with the government over the killings of 14 PAT workers in Model Town clashes on June 17.
"I will avenge the deaths of my followers," he said, before setting off for Lahore where he is scheduled to address a public gathering at Minar-e-Pakistan later in the day.
"Today is a day of triumph and we will hold a historic rally in Lahore," he said while addressing his supporters in Islamabad on the 66th day of his ongoing sit-in against the government.
"I am going to Lahore to ask for Qisas for those killed on June 17," he said.
"The blood of martyrs will bring a revolution and those responsible will be hanged," he claimed.
The PAT chief added that his rally will prove that people are standing up for their rights and rejecting the status quo.
Source: www.pakistantoday.com.pk