I will die but will not deal with rulers: Tahirul Qadri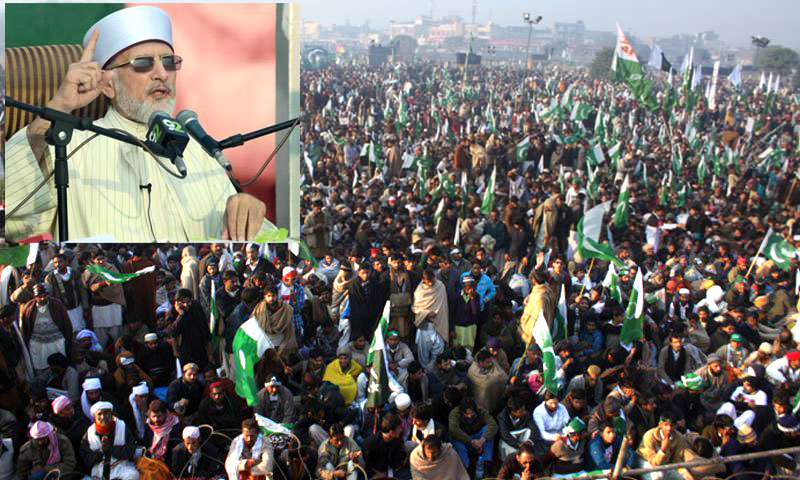 ISLAMABAD: Pakistan Awami Tehreek (PAT) chief Tahirul Qadri on Sunday said that he would die but would not any deal with rulers over Model Town incident.
While addressing to workers in Islamabad, Qadri said that he was going to attend the public meeting at Minar-e-Pakistan in Lahore on October 19 (today).
"I will not take money of Shuhda's (martyred) blood at any cost," Qadri said.
"Today's rally is the referendum of Lahore and the rally will be the victory of revolution," Qadri added.
"We will celebrate our victory on October 21 in Islamabad," he added.
PAT is going to show its public power today in Punjab's capital city Lahore.
Source: www.thenewstribe.com