End to injustice to lead to elimination of extremism: Dr Hussain Mohi-ud-Din Qadri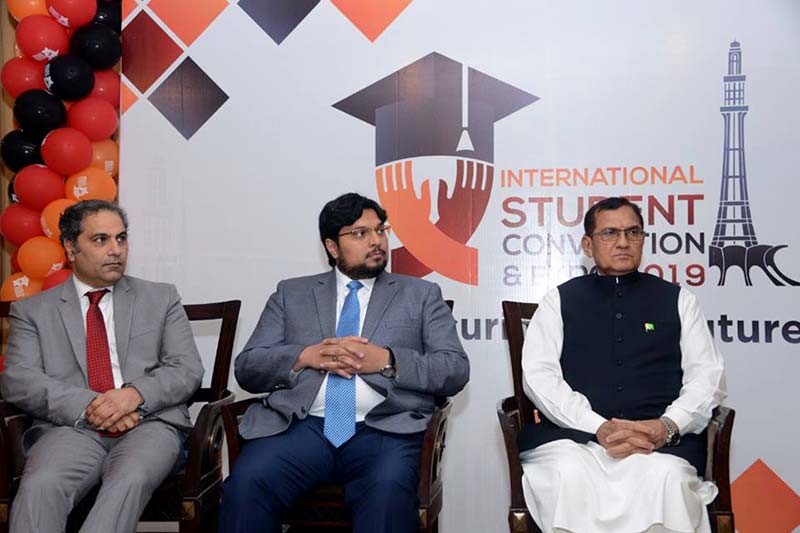 Deputy Chairman of Board of Governors of Minhaj University Dr Hussain Mohi-ud-Din Qadri has said that an end to the exploitation of every kind and injustice is a prerequisite to eradicate extremism. He listed bad governance and the political use of religion as some of the leading causes of the growth of extremism. He said that terrorism is being used as a weapon to spoil relations between the countries. He underlined the need of comprehensive reforms.
Dr Hussain Mohi-ud-Din Qadri made these remarks while speaking on a second international student convention on the subject of 'role of students in the elimination of extremism' held a local hotel in Lahore. A large number of male and female students belonging to the private universities, students and the faculty members of Minhaj University attended the convention.
In his keynote address, Dr Hussain Mohi-ud-Din Qadri said that poverty, ignorance, unemployment and misinterpretation of religion are also some of the causes responsible for the spread of terrorism and extremism. He said that science tells us that one will receive the signals from the environment in line with one's own mood and temperament. He said that if one is positive minded and balanced, one is likely to make good decisions. Likewise, if one is gripped by negative thoughts, one's decisions are likely to be misleading. He said that it necessitates that we need to work consciously on the making of a positive mindset, a process that should begin with the start of early education. He said that negative and violent attitudes can be battled and overcome through purposeful education coupled with training.
Dr Hussain Mohi-ud-Din Qadri said that there are two ways to fight terrorism. Firstly, one responds to bullet through a bullet, meaning thereby choosing to respond in kind. Secondly, one should work to promote the culture of dialogue, engagement, and respect for the opinions and viewpoints of others. He said that many a battle has been fought to flush out terrorism through the bullet, stating that dialogue offers a way out to find an end to this scourge. He said that tolerance is created when we sit across the table and try to understand each other. He said that unfortunately, there is an increasing trend of lack of tolerance in society.
Deputy Chairman of BoG said that there are around 100 such religious seminaries that have political offices attached to them. He said that it is here that the doors to personal and political benefit open. He said that reforms in the seminaries and the educational system will have to be introduced without any further delay. He also cautioned against bad governance, nepotism, incompetence and unequal distribution of resources and said that they also generate negativity and desperation, which grow into terrorism and extremism.
Dr Hussain Mohi-ud-Din Qadri shared recommendations to overcome the challenge of extremism. He said that educational reforms are a must; economic inequality should be done away with; fair distribution of wealth should be ensured; the dialogue process should be initiated with those who have been misled to bring them into the national mainstream; the parents should keep an eye on the activities of their children in addition to the teachers; and correct knowledge of the Quranic and Hadith sciences should be disseminated, adding that it is through meaningful reforms and interventions that the challenge of extremism will be fought successfully.