Mass marriage ceremony under MQI Jacobabad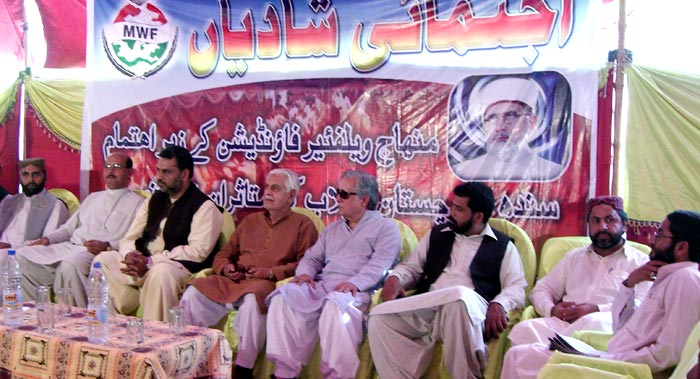 Minhaj Welfare Foundation organized a special mass marriage ceremony in Jacobabad (Sind province). Girls belonging to flood-hit areas of Sind and Balochistan were married off in this ceremony, which was held in the General Post Office Hall of Jacobabad. Sheikh Zahid Fayyaz, senior Deputy Secretary General of MQI and Sajid Mahmood Bhatti, naib Nazim, especially drove all the way to Jacobabad to attend the ceremony. The program was attended by a large number of notables and social activists. Mr. Elahi Bakhsh Soomro, former Speaker of the National Assembly, was the guest of honour on this auspicious occasion.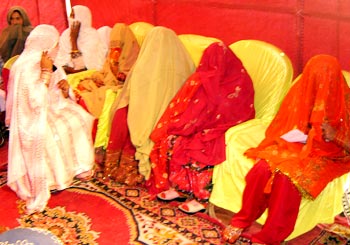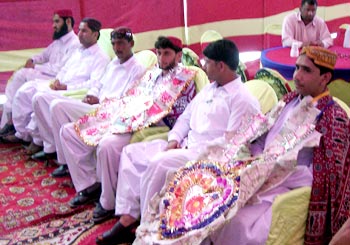 Nikah of the brides and grooms were solemnized separately. Minhaj Welfare Foundation gifted every newlywed couple with dowry items. The local leaders of MQI Jacobabad welcomed the guests on their arrival in the marriage venue.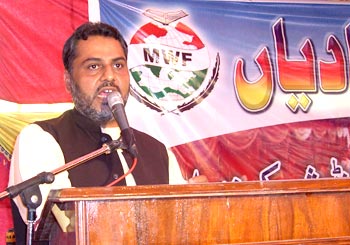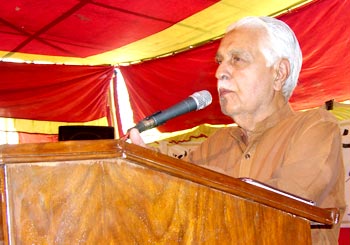 Speaking on the occasion, Mr. Elahi Bakhsh Soomro said that the zeal and zest with which Minhaj Welfare Foundation is working for the service of the downtrodden sections of society in a number of areas is praiseworthy. He said that the arrangement of mass marriages ceremonies and other welfare-related activities by Minhaj Welfare Foundation in Sindh province is worthy of emulation by the affluent locals of the area. He appreciated MWF for its work in the flood-hit areas during rescue, relief and rehabilitation phases, saying that this ceremony, organized for people of the flood-affected areas, is a glaring manifestation of its commitment for the uplift of the less privileged sections of society. He added in the same context that both Shaykh-ul-Islam Dr Muhammad Tahir-ul-Qadri and Minhaj Welfare Foundation need to be thanked and appreciated for the good work. He asked the people to support Shaykh-ul-Islam in his efforts to improve the condition of human beings through a broad network of welfare.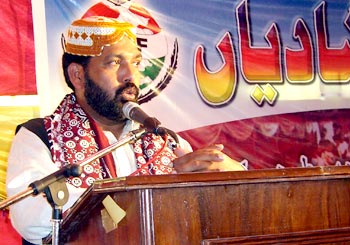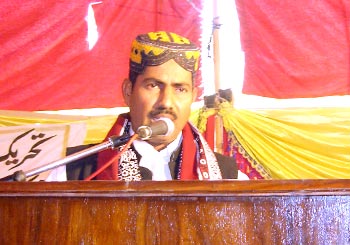 Speaking in the ceremony, Sheikh Zahid Fayyaz, senior Deputy Secretary General of MQI, said that Dr Muhammad Tahir-ul-Qadri has been an advocate of human welfare and equality who imparted lessons to his workers to leave no stone unturned to lessen the miseries of underprivileged people. The performance of MWF under his able and dynamic leadership speaks for itself. He said that MWF remains committed to its avowed goal of working for the complete rehabilitation of the flood affectees to the last. He said that MWF would continue to serve humanity without any discrimination of caste, colour, race and creed.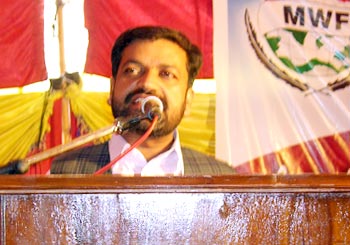 In his speech on the occasion, Sajid Mahmood Bhatti said that Dr Muhammad Tahir-ul-Qadri has always talked of rights of people along with rights of Allah. The social service is an important part of MQI's global initiatives. He said that this explains why all chapters of MQI are at the forefront of welfare activities.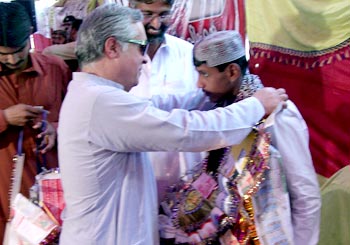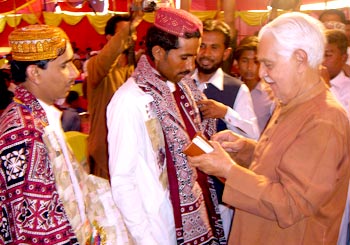 The parents and relatives of the brides and grooms thanked Minhaj Welfare Foundation for its gesture of practical support to them. Kamran Pervez, Hafeezullah Baloch, Amir Khan, Khadim Hussain Qadri, Azhar Ali Shah, Maher Javed, Tahir Mahmood, Abdul Ghaffar Khosa, Saifullah Qadri and others attended the ceremony. The program ended with Dua. All the newly wed couples were seen off.