Supervisory committee visits under-construction school in Muzzafarabad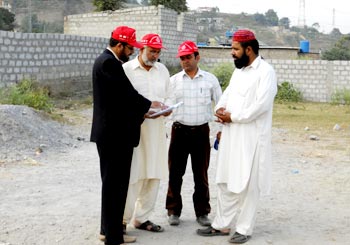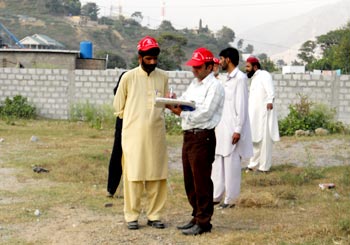 Supervisory committee and Director of Minhaj Welfare Foundation visited the under-construction Minhaj Model School and Islamic Centre at Gojra in Azad Kashmir. This model school is being built up by Minhaj Welfare Foundation in collaboration with MWF (Turkey chapter), which will impart education to the earth quake-hit students. The government halted the construction work initially but then gave its permission after two years. Muhammad Pervez Qureshi has been appointed as project coordinator for the completion of the project who is being assisted by a five-member committee of experts. Mian Iftikhar Ahmad, Mian Tahir Youqub, and Engr. Afzal Ghous are supervising the project at the central level.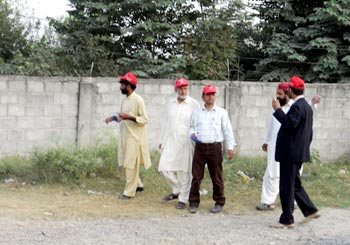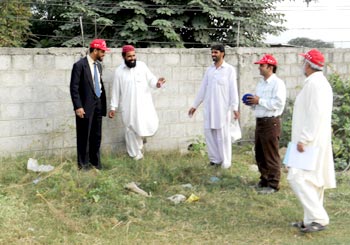 Accompanied by Mian Iftikhar Ahmad and Afzal Ghous, MWF Director visited the site of construction. The boundary wall has been built up, while the construction of the primary section has also got underway. Expressing his satisfaction on the construction work, Director MWF hoped that the building will be ready before next academic session starts.