MQI leaders with Nowshehra Flood Affectees on the Eve of Eid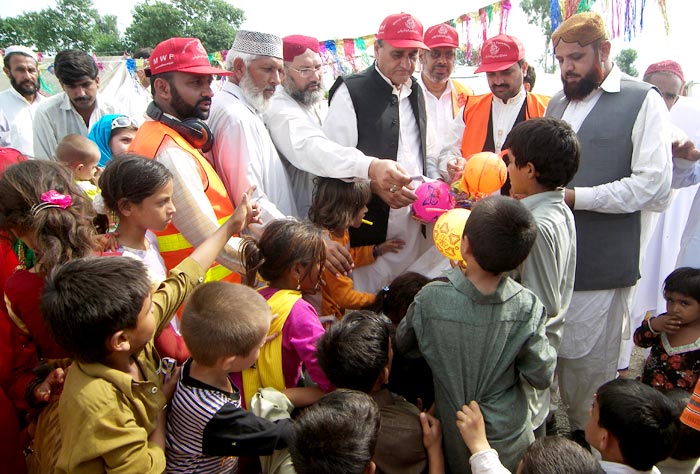 On the instructions of Shaykh-ul-Islam Dr Muhammad Tahir-ul-Qadri, the central leaders of MQI spent Eid day with the flood affectees. A delegation of central leaders left for Noshehra on September 09, 2010 to spend Eid day with the flood victims. The delegation consisted of Rana Fayyaz Ahmad Khan, Muhammad Jawad Hamid, Sayyid Farhat Hussain Shah, Dr Tanvir Azam Sandhu, Allama Ghulam Murtaza Alvi, Mian Abdul Qadir Qadri, Sumaira Rafaqat, Sajida Sadiq, Sidra Karamat, Sadaf Iqbal, Irshad Iqbal and other office bearers of MSM. A delegation of central Women League too accompanied along with their Eid gifts, cash gifts and aid packages for the families and children residing in Minhaj Tent Settlements in Noshehra.
They reached Noshehra early in the morning on September 10 where local leaders of the city also joined them. The central leaders offered Eid prayers with the flood victims, whereas Sayyid Farhat Hussain Shah offered Eid prayers in Minhaj Tent Settlement. Special prayers were made for safety, early rehabilitation of the flood victims and prosperity of Pakistan and Muslim Umma.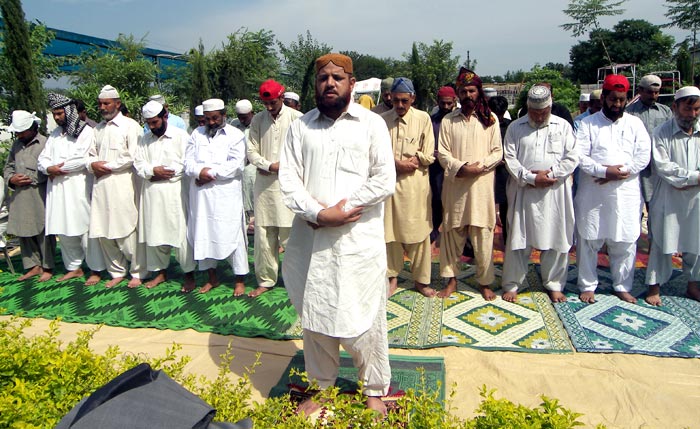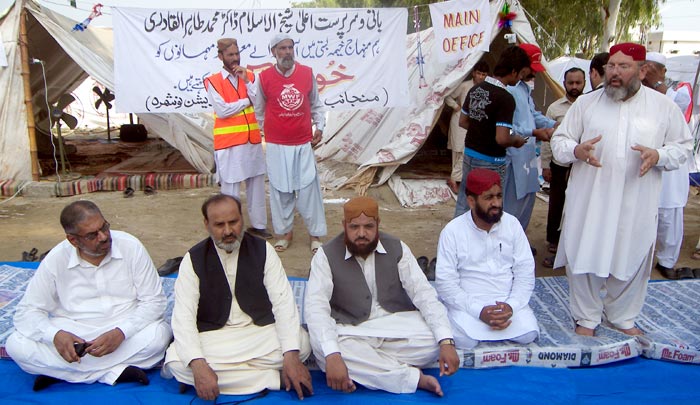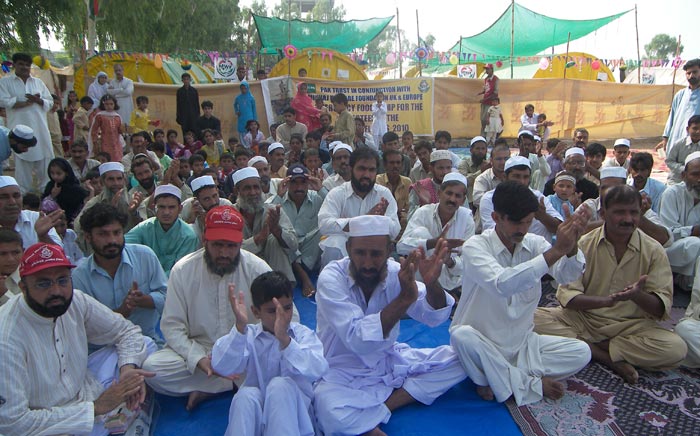 The central leaders of MQI visited the Minhaj Tent Settlement and congratulated every resident separately on the Eid. They also distributed Eid gifts among the affected people which also included toys and cash Eidi for children as well.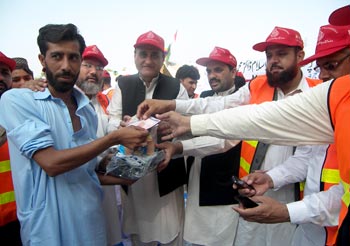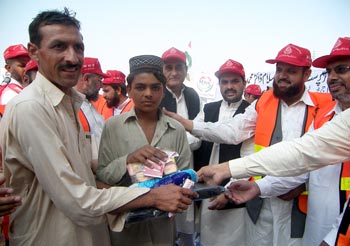 An Eid Millan party was held in the Minhaj Tent Settlement in Akora Khattak on the evening of September 11, 2010, which was attended by noted social and political personalities of the area. Eid gift packages were distributed among the flood victims besides cash gifts and toys for the kids. The ceremony came to an end with special prayers for the country's welfare and prosperity and early rehabilitation of the flood affectees.