MES launches Minhaj Tent School in Nowshehra & Akora Khattak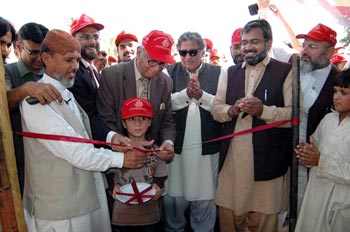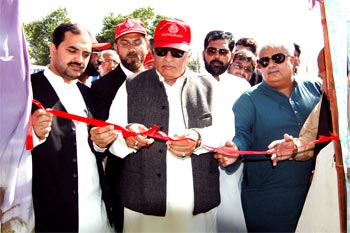 Minhaj Welfare Foundation continues to offer every kind of facility to the flood affectees in the Minhaj Tent Settlements. Renowned actor Usman Pirzada who is also member of the governing body of Minhaj Education Society inaugurated a tent school in Minhaj Tent Settlement in Akora Khattak. M.D Shahid Latif, Iftikhar Shah Bokhari, Jawad Hamid, Sajid Mahmood Bhatti, and Qazi Faiz-ul-Islam were also present on the occasion.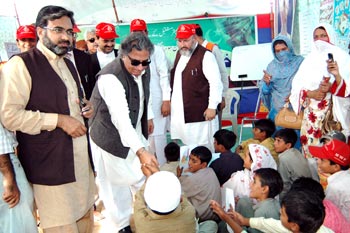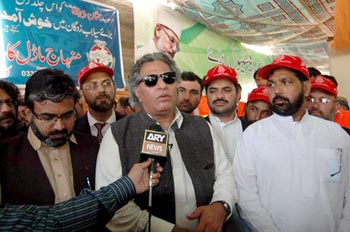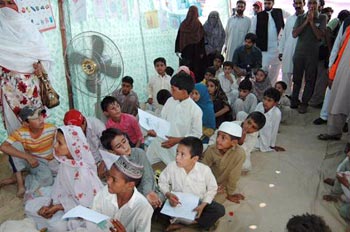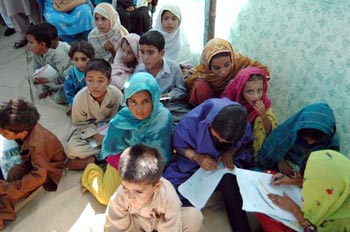 Usman Pirzada paid a detailed visit to Minhaj Tent Settlement and mixed up with the flood affectees. Talking of the residential arrangements, the flood affectees told that they have been provided with fans, electricity, and water etc. They said that the cooking facilities were excellent and they were provided food in time three times a day. The respected guest spent two hours with the children after the inauguration of the school. The students showed their paintings and drawing work to Usman Pirzada.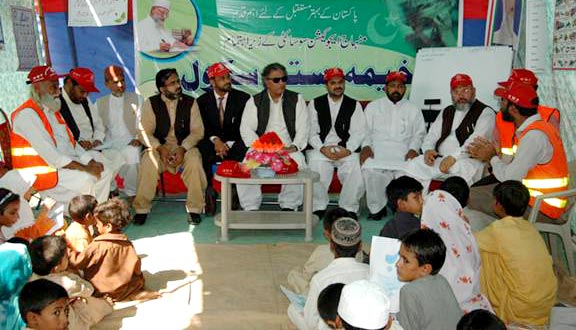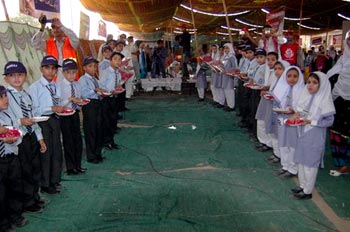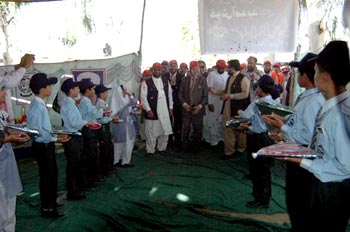 Speaking on the occasion, Usman Pirzada said that the welfare and educational services of Shaykh-ul-Islam Dr Muhammad Tahir-ul-Qadri deserve appreciation. He said that he felt glad to see the excellent arrangements in place during his visit to the tent settlement. There is a beautiful mix of education and welfare here, while the zeal and zest of workers is exemplary, which speaks volumes about the statesmanship of Dr Muhammad Tahir-ul-Qadri. He also appreciated the efforts of Minhaj Welfare Foundation for the rescue, relief and rehabilitation of the flood affectees.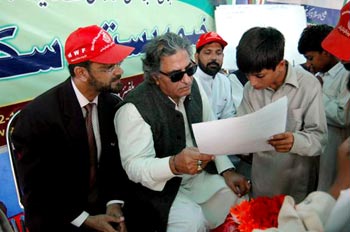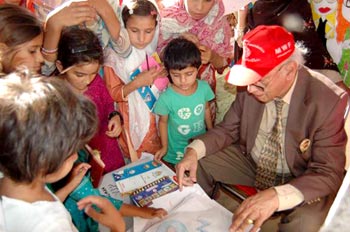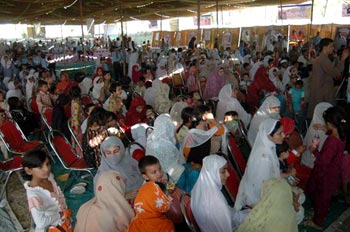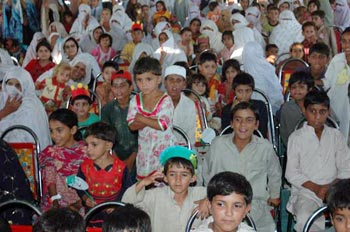 MD of Minhaj Education Society Shahid Latif said that education for children was started at the Minhaj Tent Settlement so that their precious time and education are not affected. He said that MES made arrangements for appointment of full time and part time teachers besides giving free books to the students.