President of Reflection Project visits under-construction homes for flood victims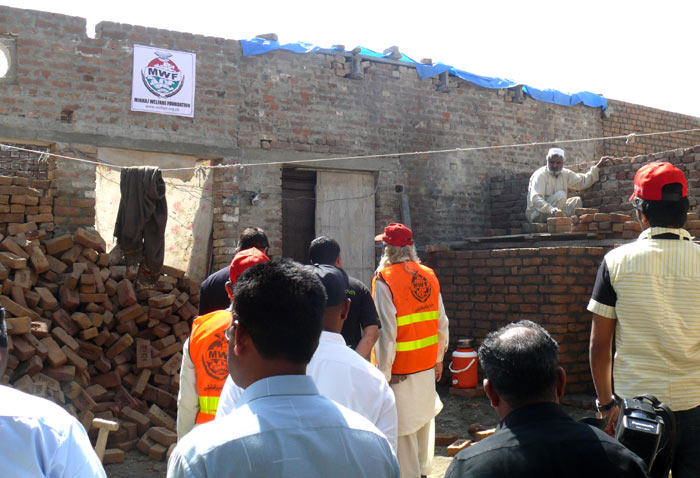 The construction of houses for the flood affectees continues at full speed in Noushehra, Muzaffargarh and other areas under the aegis of Minhaj Welfare Foundation. 200 houses are being built up in the first phase. A three-member delegation of Reflection Project UK led by its chairman Aamir Saleem visited the under-construction homes in Noushehra along with Iftikhar Shah Bokhari, Director of MWF Pakistan on March 12, 2011. Khawaja Ashraf, president of MWF Noushehra, Muhammad Nazmeen Khan, Irshad Anjum and others were also present on the occasion.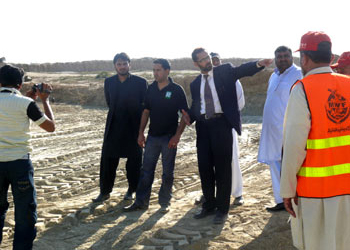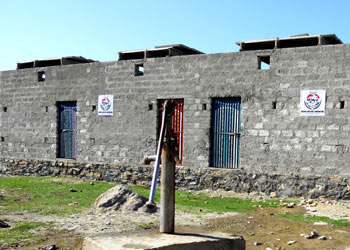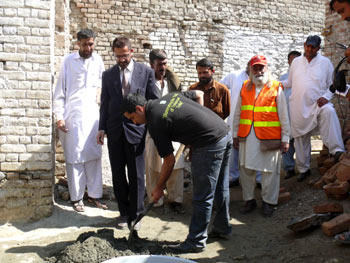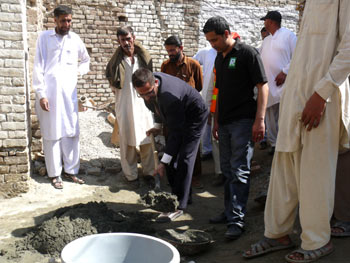 Aamir Salim and Iftikhar Shah Bokhari held a meeting with people who are being provided with homes by MWF. These people also included the old and helpless women. Talking to media, the people thanked Shaykh-ul-Islam Dr Muhammad Tahir-ul-Qadri and MQI for standing by them at this hour of need and trial. They said that since the days, the floods struck, the workers of MWF have been helping them out in a number of ways by providing them temporary shelter, medication, food and other necessities of life. They said that they looked forward to resuming their life in newly constructed homes under MWF.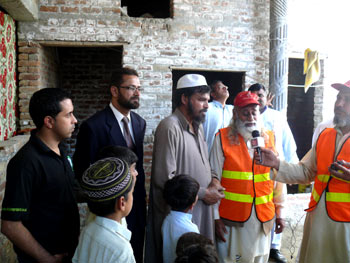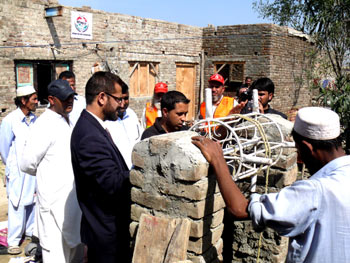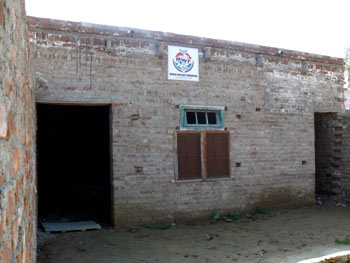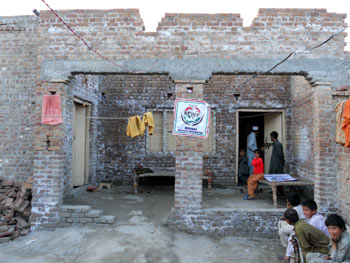 Speaking on the occasion, Aamir Saleem, President of Reflection Project, said that the NGOs working in UK and around the world repose their full faith in Shaykh-ul-Islam Dr Muhammad Tahir-ul-Qadri and Minhaj Welfare Foundation. He said that this relationship of trust has been reflected in a number of projects completed so far. He said that MWF and Reflection Project have formed joint collaboration for various welfare projects. He vowed to continue with this partnership in future too. He also appreciated the quality of construction work and paid glowing tribute to MWF and its leadership for responding to natural disaster in an efficient manner.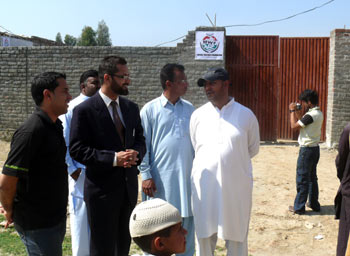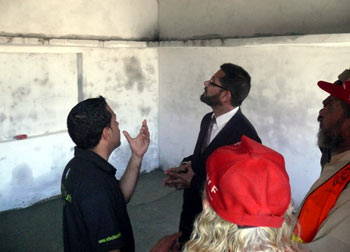 Iftikhar Shah Bokhari, Director of MWF, welcomed the delegation and thanked them for their time and interest. He said that the Pakistani Diaspora did not leave their brethren in the lurch at the time of need and came forward to help them. He said that MWF has formed partnership with various organizations to undertake projects for the welfare of humanity.