Al-Azhar University's Co-ordination Office Established at Minhaj University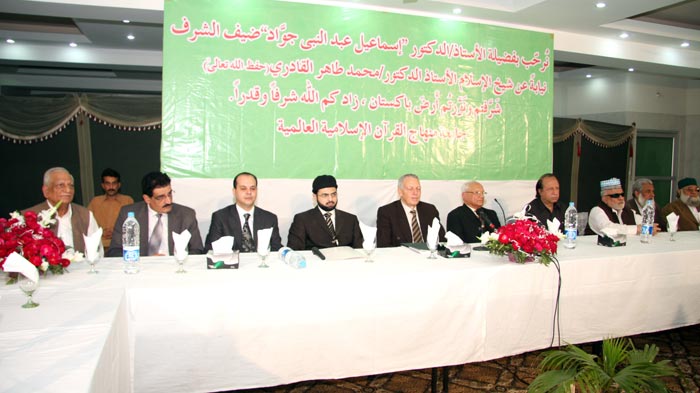 Al-Azhar University is the greatest and most ancient religious seat of learning of the Muslim world. In addition to scholarly, revolutionary, cultural and educational services rendered by the Al-Azhar University, what really characterizes it the most is the atmosphere of intellectual harmony and tolerance. The University has been serving the humanity in general and the Muslim Umma in particular since centuries. The Holy Quran, Hadith, Jurisprudence, History, Faith and Language are being taught in a very quiet and peaceful manner even in this day and age characterized by mischief and sectarianism. It is a hub of peace and inter-sect harmony where people belonging to different regions, languages, backgrounds and religious affiliations come but only to be sunk into the collective whole of a united Umma thanks to the services of the Al-Azhar University on these counts.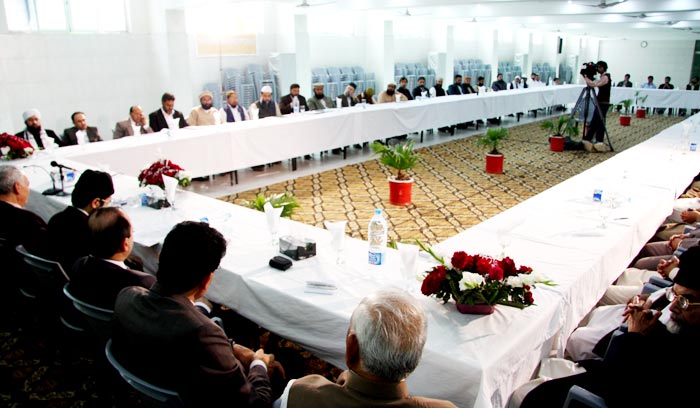 In a way, this seat of learning is the greatest blessing of Allah Almighty for the Muslim world where inclusive and balanced education is imparted. It goes to the credit of this University that interpreters of Sahih Bukhari such as Imam Ibn Hajar Asqalani, Imam Badr-ud-Din Aini, Imam Sakhawi, Imam Suyuti, Ibne Khaldun, and Jamal-ud-Din Afghani got education from it. Hundreds of people not only from Indo-Pakistan but also from Africa, Far East, Europe and America have been frequent visitors to this University for ages and have been quenching their scholarly thirst.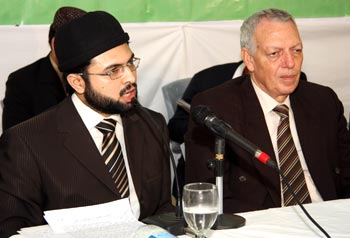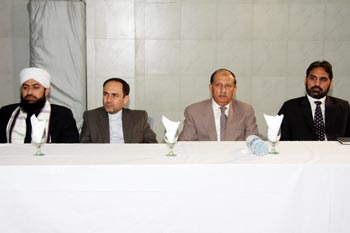 The topmost issues that have encircled the Muslim Umma are sectarianism and extremism in the contemporary age. They have now evolved into terrorism thereby hitting the world hard with its lethal attacks. The monster of terrorism is undermining the Muslim Umma very immensely brining its excellent traditions, religion and history into disrepute. In these deplorable circumstances, Al-Azhar University has taken the initiative and has decided to lead from the front by strengthening its constructive efforts. It has launched a project of Co-ordination Offices across the globe to streamline the coordination amongst its graduates spread over in the world and marshal their energies into productive use. This is being done to foster the feelings of tolerance and harmony by seeking the intervention of its scholars to come forward and clear the haze in the foggy atmosphere.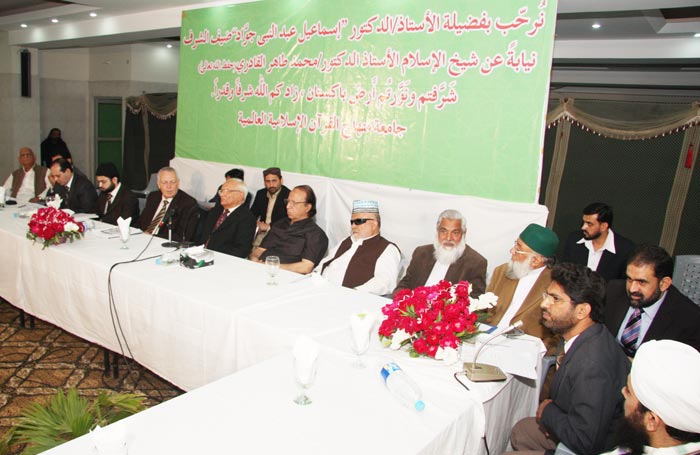 Pakistan occupies a unique place in that regard. A large number of its people have been the students at Al-Azhar University in different times. Zia-ul-Ummat Pir Muhammad Karam Shah al-Azhari is the distinguished example who had been instrumental in establishing hundreds of the religious seminaries across Pakistan. A good number of students from Minhaj University has also been going to Al-Azhar University for education for last 15 years. Majority of the students currently getting education from Al-Azhar University belong to Minhaj University.
Dr Ismail Abdul Nabi; vice chancellor of Al-Azhar University, who came to attend International Mawild-un-Nabi Conference held under the banner of Minhaj-ul-Quran International in the Rabi-ul-Awwal, has chosen Minhaj University for the establishment of Co-ordination Office on behalf of Al-Azhar University due to old collaboration of both Universities.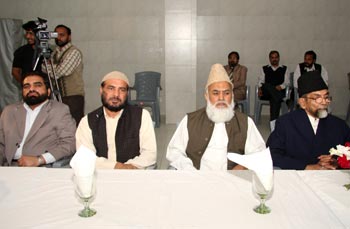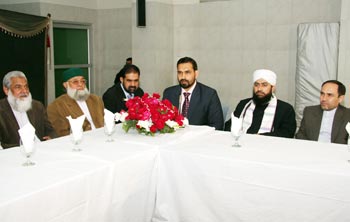 On 28 February 2010, an important meeting was held in the central secretariat of MQI with Dr Ismail Abdul Nabi in the chair. In addition to renowned religious scholars, intellectuals and Ulama, a large number of ex-students of Al-Azhar University from different universities and educational institutions of Pakistan also participated in the meeting. An Advertisement was published in Daily Nawa-i-Waqat to ensure the maximum participation of the Al-Azhar students in this consultative meeting. They were also contacted on telephone as well.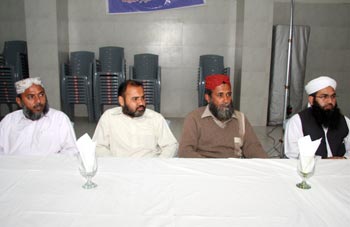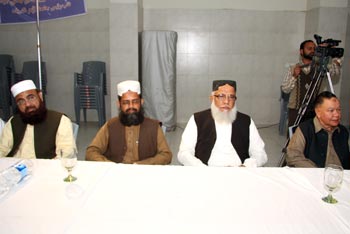 Sahibzada Hassan Mohi-ud-Din Qadri (president of MQI's Supreme Council), Miskin Faiz-ur-Rehman Durrani (Amir-e-Tehreek), Dr Raheeq Ahmad Abbasi (Secretary General of MQI), Brig. (r ) Iqbal Ahmad Khan (naib Amir), Prof Dr Khairat Muhammad Ibne Rasa (former vice chancellor of Punjab University), Dr Salim Akhtar Mian (vice chancellor of the South Asian University), Dr Zahoor Ahmad Azhar (former dean of Punjab University), Dr Ibrahim Muhammad Ibrahim (head of the Urdu Department, Al-Azhar University), Dr Ali Muhammad (vice chancellor of Minhaj University), Dr Khaliq Dad Malik (head of the Arabic Department of Punjab University), Ahmad Abdul Azim (first secretary from the Egyptian embassy), Mr. Justice Munir Ahmad Mughal, Allama Mufti Muhammad Ramzan Sialvi (Khateeb of Data Darbar), Dr Mumtaz Ahmad Sadeedi (Faisalabad University) etc were among the distinguished audience.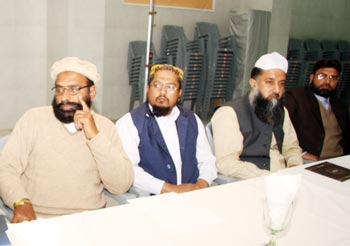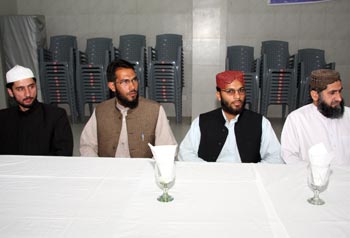 Dr Zahoor Ahmad Azhar, Dean of Faculty of Minhaj University, presented the welcome address and threw light on the distinctions of Minhaj University. He also appreciated the services rendered by Al-Azhar University.
Dr Ibrahim Muhammad Ibrahim threw light on historical, civilizational, scholarly and educational importance of Lahore and dubbed it as Cairo of Egypt. He said that no place could be better than Minhaj University for the establishment of the Contact Office of Al-Azhar University in Pakistan.
Dr Khaliq Dad Malik also dilated upon the services of Al-Azhar University in different disciplines and threw light on the collaboration of Al-Azhar University and Minhaj University. He said that the establishment of such a Co-ordination Office would be very beneficial in future.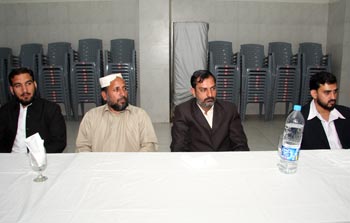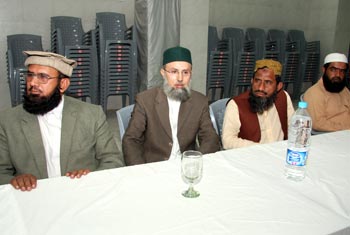 Dr Sanaullah al-Azhari, who represented Pir Amin-ul-Hasnat, as the head of eight-member delegation from Bahira Sharif, welcomed the respected guests and assured of his full cooperation for the Co-ordination Office.
Dr Mumtaz Ahmad Sadeedi al-Azhri and Dr Nawaz al-Azhari also represented Faisalabad University and NUMUL and assured of their complete cooperation to make Co-ordination Office a success.
In his address, Sahibzada Hassan Mohi-ud-Din Qadri, who also happened to be the host of the ceremony, thanked the guests on behalf of Shaykh-ul-Islam Dr Muhammad Tahir-ul-Qadri. He said that MQI felt honoured that Al-Azhar University selected it for the establishment of its Co-ordination Office. He also eulogized services of Al-Azhar University in different disciplines. Ahmad Abul Azim also appreciated the imitative and said that the Egyptian embassy would also help in whatever it could be possible for this venture of Al-Azhar University.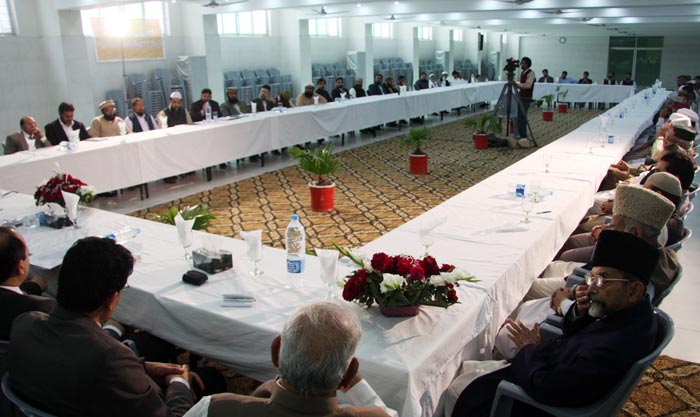 In the end, Dr Ismail Abdul Nabi; vice chancellor of Al-Azhar University, gave a detailed and comprehensive speech on the occasion. He applauded the people of Pakistan for their love, affection and regard for Egypt and Al-Azhar University. He asked the graduates of Al-Azhar University to play their constructive role to make world a hub of peace and harmony.
Co-ordination Office was inaugurated afterwards.