MQI Italy organizes training & organizational Convention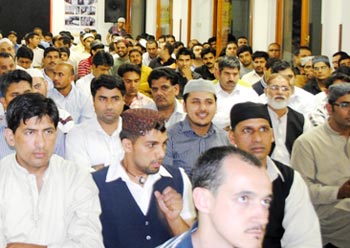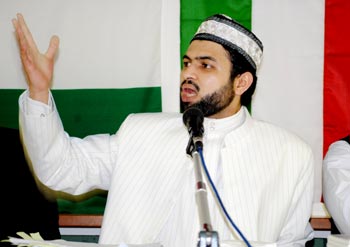 On June 4, 2010, Minhaj-ul-Quran International (Italy chapter) organized a training and organizational Convention after the evening prayer. Sahibzada Hassan Mohi-ud-Din Qadri, president of MQI's Supreme Council, was the guest of honour on the occasion. Sheikh Zahid Fayyaz and Allama Iqbal Azam were also present among the distinguished participants. Khawar Bashir Butt conducted the proceedings of the Convention.
Sufi Muhammad Saddiqi opened the proceedings of the Convention with the recitation from the Holy Quran followed by Naat. The workers and associates of MQI from across Italy participated in a large number. The Convention was also attended by prominent scholars, newspaper editors and local human rights activists.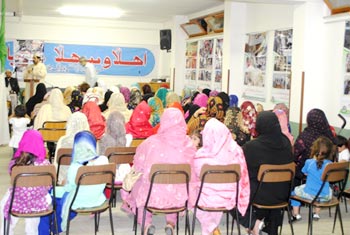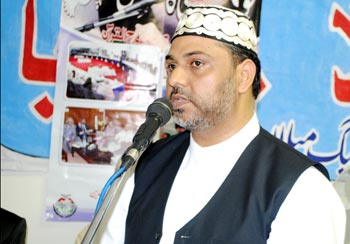 In his keynote speech, Sahibzada Hassan Mohi-ud-Din Qadri highlighted the salient features of Shaykh-ul-Islam Dr Muhammad Tahir-ul-Qadri's path-breaking scholarly work "Fatwa against Terrorism". He said that the Fatwa serve to knock the bottom from under the feet of extremists and their supporters who misinterpreted religious injunctions to justify their evil actions. He said that the Fatwa represents a genuine effort at winning the battle of hearts and minds, a necessary component to defeat terrorism strategically and comprehensively.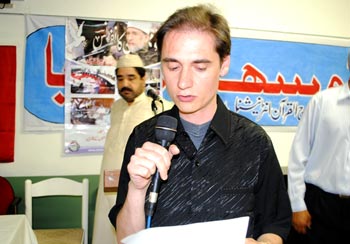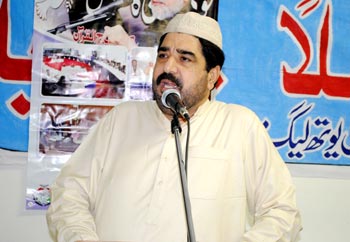 Sahibzada Hassan Mohi-ud-Din Qadri also threw light on the concept of compliance with the teachings and instructions of the spiritual mentor. He described the status of the Friends of Allah in the light of scientific investigations. He said that unless the disciple sank his desires into the collective whole of his mentor, spiritual enlightenment would not come. The members of Minhaj-ul-Quran Women League presented the Italian translation of the Sahibzada sahib's address. The audience appreciated this highly informative and well researched address of Sahibzada sahib.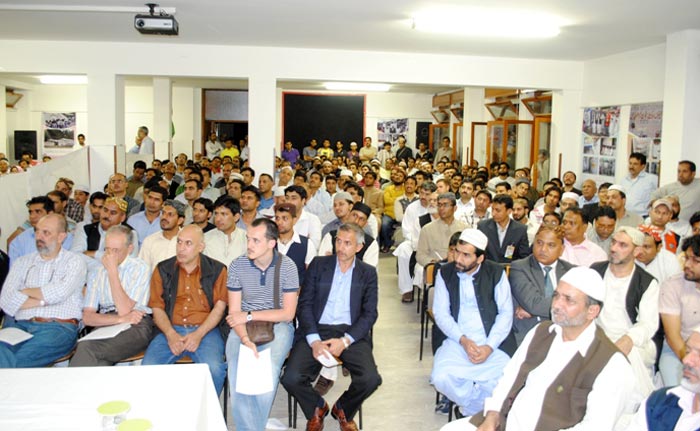 Hafiz Iqbal Azam presented a report of the local chapter of MQI. He said that the MQI North Italy achieved all targets given to it during the last year. The certificates acknowledging high performance were also distributed among the office holders and workers of MQI for their excellent contribution. Sahibzada Hassan Mohi-ud-Din Qadri led the concluding Dua.