Director MWF Europe visits MQI Austria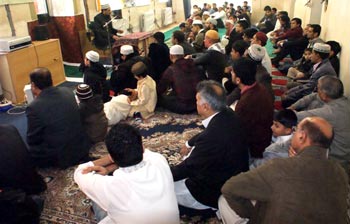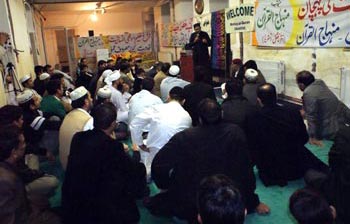 By the grace of Allah Almighty, in the middle of Vienna City, the recently established Minhaj-ul-Quran Centre in spite of its construction work has already started regular activities. In the holy month of Ramadan the regular Iftaar and Traveeh prayers were performed. In order to address Laylat-ul-Qadr and Eid gatherings, Allama Hafiz Iqbal Azam (Director MWF Europe) was specially invited by MQI Austria for a 6-day visit. Allama sahib arrived on 5th Sep. and stayed in Austria till 10th Sept. 2010.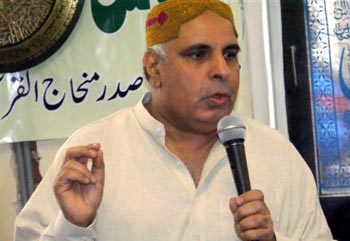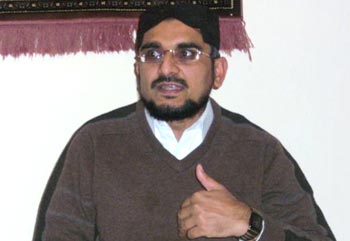 After a warm welcome at Vienna Airport on 5th September, Allama Iqbal Azam was taken to residence of Khawaja M. Nasim (President MQI Austria) and later Allama sahib attended the Iftaar party at Minhaj Centre Vienna where he delivered a short speech to a huge gathering bringing into light the ongoing projects of Minhaj Welfare Foundation in several dimensions and particularly the help-activities for the restoration of flood victims in Pakistan.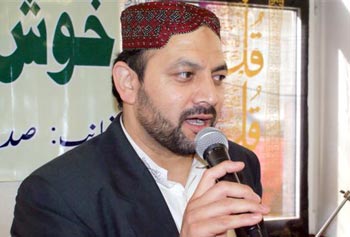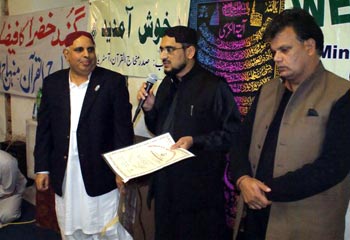 After Traveeh prayers, he again talked on importance of Laylat-ul-Qadr and led the Salat-tul-Tasbeeh prayer. The night ended with his special pray. A group of Rufaqa of Graz also participated in this event. Minhaj Media Beauro Europe's co-ordinator Mr. Akram Bajwah was awarded a Life-Membership certificate by Allama Sahib.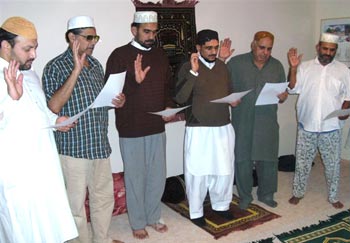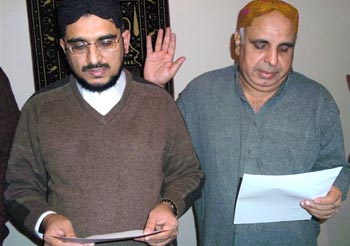 Next evening Allama sahib attended an auspicious Iftaar party at local Turk-Centre "Wonder Hall" along with Khawaja M. Nasim (president MQI Austria) and M. Naeem Raza (General Secretary MQI Austria) and met with many prominent personalities from Turk community.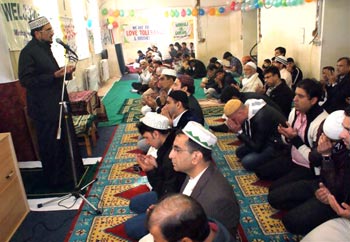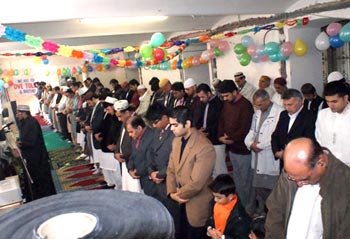 Next evening, Mr. Akram Bajwah arranged an Iftaar party in the honour of Allama sahib which was attended by many prominent people of Pakistani Community and they all had a chance to discuss the projects of MWF and Minhaj-ul-Quran International.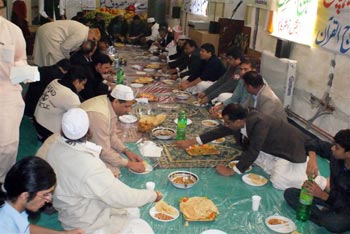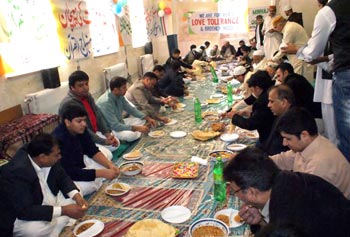 On 10th of September Eid day was celebrated in Austria. A large number of Pakistanis were gathered at Minhaj-ul-Quran Centre to attend the Eid prayer. Allama Hafiz Iqbal Azam delivered a detailed speech on the topic of Infaaq fi Sabeel Allah and emphasized on the importance of helping the needy people of society. He also urged the audience to help the flood victims in Pakistan by generous donations. After Eid Prayer, traditional Halwa-poori breakfast was offered to attendants of Eid prayer. Mr. Khawaja M. Nasim explained the purpose of breakfast and appealed the public to donate at least 1 Euro for flood victims in Pakistan on Eid day which was positively responded by public.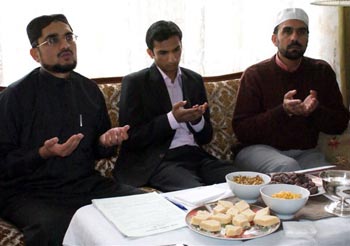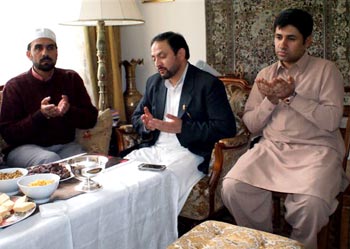 On the same day, Allama Iqbal Azam also made a live appeal on Prime TV and told them the details of donation raised at Minhaj Centre Vienna. Later Allama sahib attended a Nikah Ceremony at residence of Khawaja M. Nasim and enjoyed a dinner. On the same evening, after completion of his visit, he went back to France.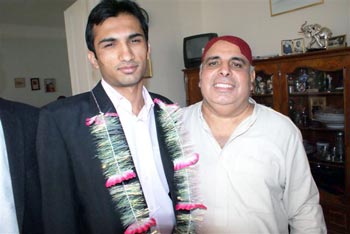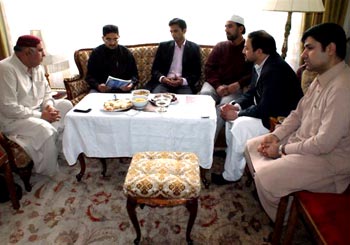 During his stay, Allama Sahib kept on delivering lectures after Traveeh prayers and other occasions which were highly appreciated by public. Laylat-ul-Qadr and Eid events also helped MQI Austria to introduce newly established MQ Centre and its aims and objectives in future to the local community. Thus the visit of Allama Sahib was very successful and hopefully MQI Austria will get more benefits afterwards inshaAllah.